Social Work Degrees, Schools, and Careers in Ohio
<!- mfunc search_box_body ->
<!- /mfunc search_box_body ->
<!- mfunc feat_school ->
Featured Programs:
Sponsored School(s)
<!- /mfunc feat_school ->
There are very few states in the country with more social work degree programs than Ohio. According to the Council on Social Work for Education, there are 35 accredited social work degree programs in Ohio. One minor downside is that the BSW programs in Ohio outnumber the MSW programs in the state three-to-one. There are just eight MSW programs in the state, most of which are offered by state universities and two of which are actually collaborative efforts between two different pairs of neighboring schools. But, given how few states across the country have eight MSW programs in the state and considering there are 27 BSW programs to help serve as launching pads for students interested in social work, it can be argued that Ohio is the best state in the Midwest to find social work education.
Unsurprisingly, the social work industry in Ohio is large as well. The United States Bureau of Labor Statistics (BLS) estimates that as of May 2022, the state of Ohio has more than 26,000 social workers employed at hospitals, clinics, retirement homes and schools across the state. These social workers make an annual average salary of between $48,780 and $59,720. Also, while job growth for most occupations is at about 5%, the job growth rate for social workers is 9%, and certain specialties, such as a social workers providing mental health and substance abuse services are employment growth rate rise even faster. So it is a good time to be considering a degree and career in social work.
In Ohio, the Counselor, Social Worker & Marriage and Family Therapist Board oversees licenses for social workers. An FBI and Ohio BCI (Bureau of Criminal Identification and Investigation) background check is required as part of the application for all levels of licenses. Ohio recognizes these social worker licenses.
SWA (Social Work Assistant)
This designation requires only an Associate's degree although it also means that the person who receives this certificate is not authorized to engage in the practice of social work. The Board explicitly states that the assistant can help with things like screening, case management, record keeping, social assessment, and visual observation, but only under direct supervision of a licensed social worker.
LSW (Licensed Social Worker)
This designation requires a BSW or an MSW and it allows the individual to practice social work but only under direct supervision from a licensed independent social worker. They may choose to work as an independent contractor and the scope of their license includes responsibilities such as counseling, psychosocial intervention, social psychotherapy and more.
LISW (Licensed Independent Social Worker)
This designation requires the MSW as well as post-graduate supervision in the field. The experience needs to be two complete years of supervised experience, including 3000 hours of work for a fee during which time the individual was licensed as a social worker. The applicant must also pass the test but this is the license that allows individuals to provide clinical therapy.
LISW with Supervision Designation
This designation requires the MSW, post-graduate independent work, and more training to provide supervision to other social workers. The specific requirements are that one year of post licensure experience as a social worker is required and so are nine hours of continuing education in supervision education programs.
<!- mfunc search_btn -> <!- /mfunc search_btn ->
Ohio Social Work Degrees, Schools, and Careers
It would be a waste of time to go over every program offered in Ohio in detail, the student can do that on his or her own. But it is worth mentioning some of the more worthwhile BSW programs including Xavier University (accredited since 1980), Lourdes University (accredited since 1992), Defiance College (accredited since 1976) and Ashland University (accredited since 1987). There are also a number of state schools like Cleveland State University, Ohio University and the University of Cincinnati that offer BSW programs as an introduction to the MSW programs.
The MSW is the more popular degree and it also attracts students who are more serious about social work. Most programs take two to three years to finish, if a student attends full-time. Within each program, a student does coursework and fieldwork while under supervision. This provides direct contact with clients for experience in the industry.
To apply for the MSW program, a student will need to include their official transcripts, letters of recommendation from professionals, and a statement of purpose from the applicant. With a BSW, many colleges offer the accelerated or advanced program, but most programs accept students with a bachelor's degree in another field. There may be classes which are required before taking advanced studies.
Ohio State University in Columbus ranked No. 26 in Social Work on the U.S. News & World Report College List. Students can focus their studies in a concentrated area, such as clinical practice, gerontology, or school social work. OSU also offers five dual degree programs and the PhD program. According to their records, 60 percent of their MSW graduates are employed on graduation in their field placement agency.
At the University of Cincinnati, MSW students choose either a direct practice concentration or a concentration in social welfare and macro practice. For 37 years, social workers have been able to earn a degree from this program. It partners with more than 200 agencies in the greater Cincinnati area where students can do field work.
Ohio University is home to a relatively new MSW degree program but the program is also already ranked No. 89 in the country despite receiving accreditation in 2002. The program reputation is still on the rise in large part due to the staggering number of concentrations available to students. Everything from gerontology to rural social work is available for students to focus on.
Cleveland State University actually partners with the University of Akron to collaborate on a MSW degree program that has been accredited since 1996. The program is ranked No. 104 in the country and it offers concentrations in direct practice, community development and management plus a certificate in addictions.
Case Western Reserve University in Cleveland ranked No. 9 on the U.S. News & World Report College Rankings for Social Work programs. The college offers a traditional program in classes on campus, and it also has an online program. The traditional program is available fulltime, part-time, and in a weekend program. A student can earn many dual degrees at CWRU.
Youngstown State University features a concentration in clinical or direct practice. Students can take evening or weekend classes, and YSU has a part-time and fulltime program for students with or without a BSW. With a 3.0 GPA, applicants do not need to take the GRE for admission to the MSW program at YSU.
University of Toledo offers the MSW with concentration areas in mental health, children, youth, and families, or advanced generalist. It offers a number of field placements resources in the Toledo area and lists jobs for graduates.
Online Social Work Schools in Ohio
Through modern technology, colleges are offering the MSW through an online program. In many of these programs, classes are completed online with assignments submitted through the online portal of the college. Field work placement may be completed in the student's community or near the college. Each college has different requirements.
Case Western Reserve is the only state-specific college in Ohio that offers an accredited online social work degree. Its online MSW program has advanced standing, full-time, and part-time options as well as distinct concentrations in community practice and social change, and direct practice or mental health. It is open to students anywhere in the country. There are other national online MSW programs that have been accredited and luckily for students, the CSWE keeps an up-to-date list of those schools.
Indiana University, a top-ranked college just next door to Ohio, offers the online MSW. The only travel component is a three-day orientation at the beginning of the program. Fieldwork is done in the student's community while under supervision. Classes do have a synchronous and asynchronous timeline. At least three times during the class, all students are required to meet in an online web conference.
Boston University is another top-ranked school offering the online MSW. Fieldwork can be completed locally, which means travel is not required. Before completing the degree, students are expected to complete 1200 hours of field education, spread out over the course of the degree.
Career Opportunities for Social Workers in Ohio
The main employers for social workers are hospitals, community organizations, and schools and the state and federal government. In fact, after the incident at a South Carolina school with a police officer, the National Association of Social Workers is calling for more schools to bring social workers into the classroom.
The Department of Veterans Affairs is one of the largest employers of social workers across the country and the bureau in Canton is looking for a licensed social worker, as is the state of Ohio. Health organizations looking for qualified social work help include the Kettering Health Network, Nationwide Children's Hospital, Ohio State University Medical Center and St. Vincent Charity Medical Center.
Organizations which work with vulnerable people who need assistance in coping with problems of living require the services of social workers. Many LISWs provide clinical services to individuals with mental health problems or substance abuse issues. Employment is available in both the private and public sectors. The need is great, in the local community in both urban and rural settings, and internationally. With an MSW and licensure from the state, the job market is wide open.
For more information about the process of becoming a social worker in Ohio, visit our page on Ohio social worker license requirements.
2022 US Bureau of Labor Statistics job market trends and salary figures for social workers, child, family, and school social workers, healthcare social workers, mental health and substance abuse social workers, and social workers (all other) are based on national data, not school-specific information. Conditions in your area may vary. Data accessed July 2023.
<!- mfunc search_btn -> <!- /mfunc search_btn ->
Child, Family, and School Social Workers Salary in Ohio
| Location | 10% | 25% | Median | 75% | 90% |
| --- | --- | --- | --- | --- | --- |
| United States | $32,300 | $38,350 | $48,430 | $62,080 | $80,290 |
| Ohio | $32,550 | $38,020 | $46,590 | $57,420 | $69,190 |
| Akron, OH | $31,650 | $35,200 | $41,880 | $51,710 | $61,970 |
| Canton-Massillon, OH | $27,110 | $30,690 | $35,060 | $39,310 | $47,690 |
| Cincinnati-Middletown, OH-KY-IN | $27,240 | $31,890 | $36,580 | $44,030 | $55,550 |
| Cleveland-Elyria-Mentor, OH | $31,400 | $36,910 | $46,310 | $54,920 | $60,120 |
| Columbus, OH | $28,310 | $33,330 | $39,770 | $48,560 | $59,420 |
| Dayton, OH | $30,320 | $36,280 | $45,560 | $55,490 | $62,270 |
| Lima, OH | $26,310 | $31,790 | $36,130 | $43,600 | $54,860 |
| Mansfield, OH | $25,990 | $31,870 | $40,270 | $51,000 | $59,710 |
| Sandusky, OH | $33,630 | $37,380 | $43,560 | $50,910 | $67,660 |
| Springfield, OH | $26,390 | $29,900 | $36,890 | $43,660 | $47,650 |
| Steubenville-Weirton, OH-WV | $26,370 | $29,180 | $34,160 | $39,890 | $50,290 |
| Toledo, OH | $24,850 | $28,330 | $35,640 | $45,270 | $56,850 |
| Youngstown-Warren-Boardman, OH-PA | $26,890 | $31,020 | $36,660 | $44,570 | $52,440 |
Table data taken from 2020 BLS (http://www.bls.gov/oes/current/oes211021.htm)
Healthcare Social Workers Salary in Ohio
| Location | 10% | 25% | Median | 75% | 90% |
| --- | --- | --- | --- | --- | --- |
| United States | $36,110 | $45,280 | $57,630 | $72,120 | $87,150 |
| Ohio | $37,480 | $47,040 | $57,360 | $65,720 | $77,740 |
| Akron, OH | $37,950 | $43,540 | $51,190 | $58,810 | $69,150 |
| Canton-Massillon, OH | $36,450 | $42,320 | $49,560 | $56,790 | $61,160 |
| Cincinnati-Middletown, OH-KY-IN | $37,900 | $45,680 | $54,640 | $62,380 | $74,120 |
| Cleveland-Elyria-Mentor, OH | $39,760 | $46,170 | $53,620 | $59,330 | $63,210 |
| Columbus, OH | $39,400 | $44,090 | $52,250 | $60,650 | $70,080 |
| Dayton, OH | $34,010 | $40,560 | $47,640 | $56,240 | $62,050 |
| Lima, OH | $38,240 | $42,150 | $47,870 | $55,670 | $61,010 |
| Mansfield, OH | $23,100 | $40,880 | $47,420 | $58,080 | $68,180 |
| Sandusky, OH | $37,550 | $44,420 | $51,910 | $57,630 | $61,060 |
| Springfield, OH | $18,690 | $28,660 | $45,040 | $52,960 | $58,860 |
| Steubenville-Weirton, OH-WV | $36,090 | $41,680 | $47,270 | $55,900 | $61,830 |
| Toledo, OH | $33,880 | $40,510 | $46,460 | $54,680 | $60,970 |
| Youngstown-Warren-Boardman, OH-PA | $29,680 | $34,340 | $41,510 | $51,810 | $59,960 |
Table data taken from 2020 BLS (http://www.bls.gov/oes/current/oes211022.htm)
Mental Health and Substance Abuse Social Workers Salary in Ohio
| Location | 10% | 25% | Median | 75% | 90% |
| --- | --- | --- | --- | --- | --- |
| United States | $30,770 | $37,220 | $48,720 | $65,210 | $87,420 |
| Ohio | $31,170 | $36,140 | $44,380 | $55,260 | $68,700 |
| Akron, OH | $25,620 | $32,270 | $39,590 | $55,650 | $66,200 |
| Canton-Massillon, OH | $26,340 | $29,520 | $34,450 | $41,700 | $60,570 |
| Cincinnati-Middletown, OH-KY-IN | $26,290 | $30,890 | $35,670 | $43,760 | $56,260 |
| Cleveland-Elyria-Mentor, OH | $27,560 | $31,950 | $37,430 | $50,690 | $61,480 |
| Columbus, OH | $25,110 | $29,040 | $37,520 | $51,200 | $71,520 |
| Dayton, OH | $26,680 | $32,450 | $36,230 | $44,290 | $56,290 |
| Lima, OH | $25,190 | $32,120 | $38,340 | $47,050 | $57,040 |
| Mansfield, OH | $24,750 | $26,430 | $29,240 | $34,820 | $41,670 |
| Toledo, OH | $28,190 | $32,390 | $36,670 | $43,170 | $48,820 |
| Youngstown-Warren-Boardman, OH-PA | $25,540 | $27,580 | $31,150 | $37,520 | $48,100 |
Table data taken from 2020 BLS (http://www.bls.gov/oes/current/oes211023.htm)
Featured Ohio Schools with Social Work Degree Programs
<!- mfunc feat_school ->
Featured Programs:
Sponsored School(s)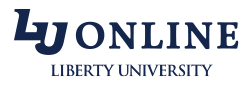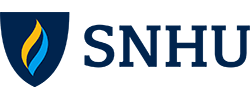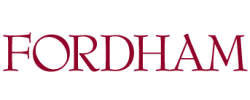 <!- /mfunc feat_school ->