Social Work Degrees, Schools, and Careers in South Dakota
<!- mfunc search_box_body ->
<!- /mfunc search_box_body ->
<!- mfunc feat_school ->
Featured Programs:
Sponsored School(s)
<!- /mfunc feat_school ->
When it comes to social work education, South Dakota isn't quite the barren landscape most assume it is. Sure, it only has five accredited social work degree programs across the state and only one school – the University of South Dakota – actually offers the MSW degree program needed by most students for licensure. But that is still more degree options than other small states across the country and the rural nature of South Dakota makes the need for trained professional social workers even greater.
The state currently, according to the United States Bureau of Labor Statistics, has more than 2,000 professional social workers employed within its borders and the South Dakota Board of Social Work Examiners actually keeps an actively maintained list of all the people who are licensed social workers in the state.  Those social workers make an annual average salary of between $36,330 and $67,350 which can be misleading because the majority of social workers – i.e. those working as child, school, family, mental health, and substance abuse or healthcare social workers make between $36,330 and $38,980 annually on average.
The South Dakota Board of Social Work Examiners recognizes four types of licenses.
Social Work Associate
This license requires a Bachelor's degree in a nonsocial work field or discipline or an associate of arts degree in the human services in a program from an approved junior college, college, or university approved by the Board. They also must pass an examination prepared by the Board for this purpose. This type of license is for those who are considering social work and either are unsure if they want to work towards advanced degrees in the field. Also those who are not ready for the additional schooling are a good fit for this type of license.
<!- mfunc search_btn -> <!- /mfunc search_btn ->
Social Workers
This license requires a Bachelor's degree in a social work or social welfare program accredited by the Council on Social Work Education and the applicant must pass the examination. This license is for those who graduate from one of South Dakota's degree programs but are not ready or trained for clinical work.
Certified Social Worker
This license requires a doctorate or master's degree from a school of social work accredited by the Council on Social Work Education and the applicant must pass an examination. This is the most common form of licensure and also the license that is most likely to be approved by other states in a reciprocation process. This is the license most who aspire to become social workers pick to earn.
Certified Social Worker in Private or Independent Practice
For this license, applicants must be licensed under this chapter (SDCL 36-26) as a certified social worker for a minimum of two years. The applicant must also have two years of experience under appropriate supervision in the field of specialization in which the applicant will practice (e.g. psychotherapy, community organization, or planning). The student must also pass the exam. Most social workers will go for this license when it becomes available to her.
South Dakota Social Work Degrees, Schools, and Careers
The first school on the list is a small accredited tribal college called Oglala Lakota College that has an enrollment of less than 1,500 students. The BSW program has been accredited by the CSWE since 2006 and the school also offers an associate's degree in chemical dependency counseling as well. The coursework includes classes in the foundations of social work, social work history, social work research and a number of entry-level practicums as well.
The second school is Presentation College in Sioux Falls. The BSW program here is one of the oldest in the state and it has been accredited since 1994. The program offers hands-on education and students get some flexibility when it comes to crafting the curriculum to meet their needs. The program is available on our Main Campus, Lakota Campus, and Sioux Falls location.  The degree is designed to help students find a career in areas such as: Substance Abuse; Public Health Services; Geriatrics; Mental Health Services; Family Services; Homeless Shelters; Hospitals; and Nursing Homes.
The University of Sioux Falls also offers a BSW in Social Work that has been accredited since 2005. The coursework is the same as you will find at any other school but the program also includes a field work component. This degree is designed to help place students in areas such as: Mental health facilities; Hospitals; Clinics; Domestic violence shelters; Foster care and adoptions; Hospices; Federal and state probation offices; Homeless shelters; State and federal social services programs; and Non-profit community agencies.
The University of South Dakota is home to the largest social work education programs in the state. Its BSW program is the oldest in the state and has been accredited since 1974 while its MSW program is much more recently conceived and has only been accredited since 2010. The MSW program is offered in both full-time and part-time formats and it is offered in a full, two-year program as well. It also has an advanced standing segment for those who hold a Bachelor's degree in social work from a program. Just getting into the program requires applicants to have a completed bachelor's degree from an accredited college or university, a cumulative GPA of 3.0, three credit hours of biology and three credit hours of statistics as well as some other additional science courses.
Online Social Work Schools in South Dakota
The state of South Dakota is behind the times in terms on online education. There aren't any schools in the state that offer accredited online social work degree programs.
However, there are other schools and recognizable names that offer accredited online programs to students in New Mexico as well. Florida State University and Arizona State are just two of many schools that have accredited online MSW programs that are open to anyone in the country and do not require campus visits. The University of Buffalo and Texas State University are examples of other, lesser-known, schools that offer online degree programs.
Career Opportunities for Social Workers in South Dakota
The Department of Veterans Affairs is one of the largest employers of social workers in the country and in South Dakota, the bureau in Sioux Falls is looking for folks with clinical social work experience to join the staff. But the largest employer of clinical social workers in the state appears to be the state government itself. The state government is looking for everything from a social services aide with limited social work experience to human services counselors and clinicians as well. There are a number of clinics and community health organizations looking for qualified case managers and counselors with social work experience such as Avera Health and Sanford Health in Sioux Falls, Aegis Therapies in Watertown and Mental Health Systems, Inc. in Spring Valley. Also job-seekers should check out local community colleges and universities as they too are looking for social workers to join the staff.
For more information about the process of becoming a social worker in South Dakota, visit our page on South Dakota social worker license requirements.
<!- mfunc search_btn -> <!- /mfunc search_btn ->
Child, Family, and School Social Workers Salary in South Dakota
| Location | 10% | 25% | Median | 75% | 90% |
| --- | --- | --- | --- | --- | --- |
| United States | $32,300 | $38,350 | $48,430 | $62,080 | $80,290 |
| South Dakota | $30,030 | $35,210 | $41,330 | $48,110 | $56,730 |
| Rapid City, SD | $30,690 | $33,550 | $37,900 | $45,440 | $52,880 |
| Sioux Falls, SD | $31,160 | $33,380 | $37,040 | $43,830 | $51,430 |
Table data taken from 2020 BLS (http://www.bls.gov/oes/current/oes211021.htm)
Healthcare Social Workers Salary in South Dakota
| Location | 10% | 25% | Median | 75% | 90% |
| --- | --- | --- | --- | --- | --- |
| United States | $36,110 | $45,280 | $57,630 | $72,120 | $87,150 |
| South Dakota | $32,950 | $36,320 | $42,940 | $52,510 | $63,110 |
| Rapid City, SD | $31,930 | $34,540 | $39,150 | $45,700 | $50,770 |
| Sioux Falls, SD | $33,190 | $37,800 | $45,620 | $54,940 | $61,140 |
Table data taken from 2020 BLS (http://www.bls.gov/oes/current/oes211022.htm)
Mental Health and Substance Abuse Social Workers Salary in South Dakota
| Location | 10% | 25% | Median | 75% | 90% |
| --- | --- | --- | --- | --- | --- |
| United States | $30,770 | $37,220 | $48,720 | $65,210 | $87,420 |
| South Dakota | $31,110 | $34,910 | $41,230 | $48,080 | $52,070 |
| Sioux Falls, SD | $27,650 | $31,440 | $35,070 | $38,700 | $45,810 |
Table data taken from 2020 BLS (http://www.bls.gov/oes/current/oes211023.htm)
Featured South Dakota Schools with Social Work Degree Programs
<!- mfunc feat_school ->
Featured Programs:
Sponsored School(s)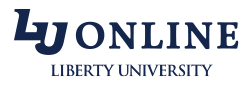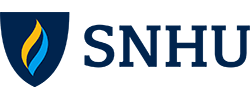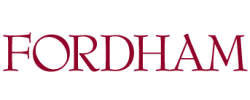 <!- /mfunc feat_school ->