Social Work Degrees, Schools, and Careers in Alaska
<!- mfunc search_box_body ->
<!- /mfunc search_box_body ->
<!- mfunc feat_school ->
Featured Programs:
Sponsored School(s)
<!- /mfunc feat_school ->
Alaska has just two schools in the entire state that offer accredited social work degree programs and just one school – the state flagship university, University of Alaska, Anchorage – that offers an MSW program that is necessary for licensure. This doesn't exactly leave students interested in social work education in Alaska with a lot of options. This might seem like a negative, but in reality, the miniscule population of Alaska and the limited enrollment in the programs means that Alaska doesn't exactly need more programs for social work education. According to a report, the University of Alaska, Anchorage had 78 students enrolled in a social work degree program in 2014 and so the program isn't a popular one relative to other choices at the school.
The state does have a pretty sizable professional social work population however. According to the United States Bureau of Labor Statistics (BLS), the state employs almost 1,500 child, family, and school social workers that are making a healthy annual average salary of $63,370. There are also almost 1,000 other professional social workers employed across the state in roles as healthcare social workers and mental health and substance abuse social workers. Those other professional social workers also make a healthy annual average salary of between $57,640 and $68,430, which should allow anyone exploring the career to live comfortably in Alaska.
In Alaska, the cities are the best places to find work as a social worker. But especially in a rural state like Alaska, social workers can be found spread around the state helping at hospitals, retirement homes, rehabilitation clinics and much more.
Alaska has three levels of social work licensure. There is the Licensed Clinical Social Worker (LCSW) which requires a Master's or PhD in social work from a college or university as well as two years post-MSW supervised clinical experience. Then there is the Licensed Master Social Worker (LMSW) which has the same requirements as the LCSW without the supervised experience. And then there is the Licensed Baccalaureate Social Worker (LBSW) which just requires a Bachelor's degree in social work.
Applicants for all licensure must also:
provide a certified transcript
provide three professional references acceptable to the board
take and pass an exam at the level applying for
and if applying for licensure as a LCSW, an applicant must submit proof of 3,000 hours of supervised clinical experience with a minimum of 100 hours of approved supervision equitably distributed throughout the supervised period (no more than 50 of the 100 can be group).
<!- mfunc search_btn -> <!- /mfunc search_btn ->
The state also has continuing education requirements for licensure renewal. A licensee renewing for the first time must document completion of 45 hours of continuing education include six hours in substance abuse education, six hours in cross-cultural education about Alaska Natives and three contact hours in professional ethics. For any renewals thereafter, the same number of hours is required but licensees only need three hours of the cross-cultural education.
Anchorage Social Work Degrees, Schools, and Careers
Getting into MSW programs can be difficult. According to UAA, students should look to have a liberal arts baccalaureate degree with a GPA of 3.0 or better and BSW students seeking consideration for advanced placement need a minimum GPA of 3.5. They also suggest applicants ensure their undergraduate work includes course work in applied statistics and human biology. They also have general suggestions about working on writing skills, learning about the profession and getting bulletproof references.
Anchorage isn't just the largest city in Alaska in terms of population. It is, for all intents and purposes, Alaska's only major city. The population of Anchorage is almost 300,000 whereas Fairbanks, the state's next largest city and home to the only other school in the state that offers social work degrees (University of Alaska Fairbanks), barely has 30,000 residents. The city's social worker population is representative of that disparity as Anchorage is home to roughly 1,400 professional social workers who make an annual average wage of between $59,490 and $72,220.
Online Social Work Schools in Alaska
Believe it or not, UAA's MSW program can be taken from a distance, although it does have some caveats. For example, the course is distance delivered but the courses themselves are not self-paced and must be taken in specific sequence. Also, most of the courses require students to attend regularly scheduled distance-delivered class sessions each week, which are typically scheduled in the afternoon and evening. The students also must be on campus for orientation and some intensive courses. If that doesn't work, there are national programs offered by prestigious institutions like USC and Southern New Hampshire University. There are also for-profit institutions that offer fully online social work degree programs in Alaska.
Career Opportunities for Social Workers in Alaska
The LSW is required to work as a social worker in New Jersey once the MSW has been awarded. Many LSWs find work in the government sector at a hospital, prison, or nursing home. Once the LCSW is received, a social worker may treat patients under their own license, allowing more flexibility in their work. However, many private organizations that provide family and individual services employ social workers for case management and administration. Positions in the insurance field or research are another option, depending on the course of study while earning the MSW.
Ironically, the University of Alaska is actually a large employer of social workers as well. They are currently looking for multiple social workers and what they call "student success advisors". The Department of Veterans Affairs is often considered the largest employer of social workers across the country and the chapter in Anchorage is no exception. It too is looking for multiple social workers and is seemingly always looking for qualified social workers. Other employers include WorkPlace Alaska, Alaska Regional Hospital in Anchorage and even the Alaska Native Tribal Health Consortium.
For more information about the process of becoming a social worker in Alaska, visit our page on Alaska social worker license requirements.
2022 US Bureau of Labor Statistics job market trends and salary figures for child, family, and school social workers, healthcare social workers, mental health and substance abuse social workers, and social workers (all other) are based on national data, not school-specific information. Conditions in your area may vary. Data accessed August 2023.
<!- mfunc search_btn -> <!- /mfunc search_btn ->
Child, Family, and School Social Workers Salary in Alaska
| Location | 10% | 25% | Median | 75% | 90% |
| --- | --- | --- | --- | --- | --- |
| United States | $32,300 | $38,350 | $48,430 | $62,080 | $80,290 |
| Alaska | $38,070 | $47,780 | $57,540 | $70,730 | $81,740 |
| Anchorage, AK | $31,310 | $39,150 | $48,600 | $59,620 | $69,200 |
| Fairbanks, AK | $32,790 | $37,120 | $55,370 | $63,830 | $73,940 |
Table data taken from 2020 BLS (http://www.bls.gov/oes/current/oes211021.htm)
Healthcare Social Workers Salary in Alaska
| Location | 10% | 25% | Median | 75% | 90% |
| --- | --- | --- | --- | --- | --- |
| United States | $36,110 | $45,280 | $57,630 | $72,120 | $87,150 |
| Alaska | $38,240 | $46,840 | $64,910 | $76,860 | $84,730 |
| Anchorage, AK | $31,130 | $36,340 | $47,830 | $67,680 | $81,650 |
Table data taken from 2020 BLS (http://www.bls.gov/oes/current/oes211022.htm)
Mental Health and Substance Abuse Social Workers Salary in Alaska
| Location | 10% | 25% | Median | 75% | 90% |
| --- | --- | --- | --- | --- | --- |
| United States | $30,770 | $37,220 | $48,720 | $65,210 | $87,420 |
| Alaska | $29,520 | $36,120 | $51,120 | $71,090 | $89,300 |
| Anchorage, AK | $28,210 | $34,140 | $41,630 | $49,480 | $58,200 |
Table data taken from 2020 BLS (http://www.bls.gov/oes/current/oes211023.htm)
Featured Alaska Schools with Social Work Degree Programs
<!- mfunc feat_school ->
Featured Programs:
Sponsored School(s)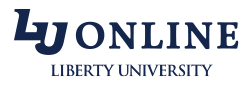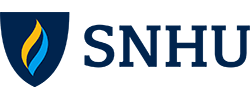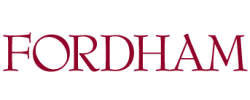 <!- /mfunc feat_school ->