Social Work Degrees, Schools, and Careers in Kentucky
<!- mfunc search_box_body ->
<!- /mfunc search_box_body ->
<!- mfunc feat_school ->
Featured Programs:
Sponsored School(s)
<!- /mfunc feat_school ->
It doesn't seem immediately obvious but Kentucky actually has as many accredited social work degree options as much larger states like Florida and Texas. There are 21 accredited social work degree programs in the state according to the Council on Social Work Education and most of those programs are Bachelor of Social Work (BSW) degree programs.
In fact, there are just six schools in the state offering a Masters of Social Work (MSW) degree, which is the path all students need to take to become licensed clinically. There is a good mix between public universities and private institutions that will allow the student to pick the size and cost of the program they want. When one also takes into account the quality of the programs instead of just quantity it is no wonder that the Bluegrass State is one of the most underrated in the country when it comes to social work education.
According to the United States Bureau of Labor Statistics (BLS), the professional social work industry is relatively well-sized as well. As of May 2022, Kentucky is home to around 10,000 professional social workers. The vast majority of those social workers are child, family, and school social workers (6,580) but there are also approximately 1,630 healthcare social workers, 1,110 substance abuse social workers and 600 specialty social workers that are also employed across the state. The low cost of living in Kentucky makes an impact on wages in the profession as the annual average salary of social workers in Kentucky ranges between $45,080 for substance abuse social workers and $64,530 for specialty social workers.
The Kentucky Board of Social Work is obviously the organization in Kentucky responsible for approving licensure for social work licensure in the state. It approves three levels of licensure. The licenses are:
Licensed Social Worker (LSW)
The applicant for this license must be at least 18 years old, must be a person of good moral character, he/she must have received a BSW from an accredited program and has passed the exam from the ASWB.
Certified Social Worker (CSW)
An applicant for this license must be at least 18 years old, he/she must be a person of good moral character, they must have a MSW or PhD in the subject and they must pass the examination prepared by the Association of State Social Work Boards (ASWB). A certified social worker may engage in the practice of clinical social work but only with a licensed clinical social worker supervising. No certified social worker shall enter into a practice of clinical social work until this contract has been approved by the board.
<!- mfunc search_btn -> <!- /mfunc search_btn ->
Licensed Clinical Social Worker (LCSW)
The applicant for this license must have a MSW or PhD from a CSWE-accredited program.They also must complete two full years of full-time post-master's experience consisting of at least 30 hours per week or three years of part-time experience. A licensed clinical social worker may contract with a certified social worker in the practice of clinical social work. The licensed clinical social worker shall assume responsibility for and supervise the certified social worker's practice as directed by the board by promulgation of administrative regulations.
Kentucky Social Work Degrees, Schools, and Careers
Kentucky schools have been offering social work degrees for a long time and they have gotten very good at it. According to U.S. World News & Report, the University of Louisville's School of Social Work is ranked No. 37 in the country and it one of the oldest and most revered program in the Midwest. It has been accredited since 1937 and offers concentrations in addictions, gerontology and school social work amongst others. The University of Kentucky is right behind Louisville and ranks No. 44 in the country. It has been accredited since the early 1970s and offers concentrations in Mental Health and a dual degree with Divinity or Theology.
Next on the list is Western Kentucky University in Bowling Green and Spalding University in Louisville. Both schools of social work are ranked No. 130 in the country despite the fact that neither has been accredited for more than 20 years. WKU's MSW program offers concentrations in a dozen areas including health, criminal justice, disabilities, and gerontology. Spalding's only concentration is Advanced Generalist. The last school ranked in the Top 200 is Asbury University in Wilmore. The program has only been accredited since 2007 but it has already made a name for itself and offers concentrations in children, youth and families as well as clinical or direct practice.
All of those schools offer undergraduate degree programs as well, but there are other schools in the state that only offer BSW degree programs. Those schools include Brescia University, Eastern Kentucky University, Kentucky Christian University, Kentucky State University and Morehead State University. And those are just a sampling. The only school that isn't ranked but offers both undergraduate and graduate degree programs is Campbellsville University.
Online Social Work Schools in Kentucky
Kentucky has been slow adopting to online education and online degree programs in particular. The only school in Kentucky that offers an accredited online social work degree program is Brescia University. Unfortunately, the program is primarily used for degree completion and the student cannot receive all of their credits through the university. It does offer full-time or part-time options but the majority of students have attended other colleges for general studies.
There are also programs that offer accredited online degrees. For example, Humboldt State University offers a full-time online BSW option with very few in-person and on-campus requirements. Western New Mexico University is the other online BSW degree provider that is accredited while Briar Cliff University in nearby Iowa offers an online BSW completion program to students who have already started the process. Students looking for online MSW programs have more options because schools like Arizona State, Fordham University and Columbia University all offer online MSW programs that do not have stringent on-campus requirements for any part of the program.
Career Opportunities for Social Workers in Kentucky
There is a good mix of industries in Kentucky in need of qualified social workers. For example, the Department of the Army is looking for a clinical social worker and so is the Commonwealth itself. There are a number of healthcare organizations such as Norton Healthcare in Louisville, Delta HomeCare in Georgetown, Sunrise Children's Services in Owensboro. The Department of Veterans Affairs is also looking for social workers.
For more information about the process of becoming a social worker in Kentucky, visit our page on Kentucky social worker license requirements.
2022 US Bureau of Labor Statistics job market trends and salary figures for social workers, child, family, and school social workers, healthcare social workers, mental health and substance abuse social workers, and social workers (all other) are based on national data, not school-specific information. Conditions in your area may vary. Data accessed July 2023.
<!- mfunc search_btn -> <!- /mfunc search_btn ->
Child, Family, and School Social Workers Salary in Kentucky
| Location | 10% | 25% | Median | 75% | 90% |
| --- | --- | --- | --- | --- | --- |
| United States | $32,300 | $38,350 | $48,430 | $62,080 | $80,290 |
| Kentucky | $30,320 | $34,540 | $40,730 | $47,400 | $58,160 |
| Bowling Green, KY | $25,500 | $27,570 | $35,810 | $40,430 | $48,150 |
| Elizabethtown, KY | $26,530 | $28,620 | $36,100 | $42,270 | $55,670 |
| Lexington-Fayette, KY | $26,470 | $29,820 | $37,040 | $47,180 | $64,750 |
| Louisville-Jefferson County, KY-IN | $27,230 | $30,430 | $37,000 | $43,290 | $51,650 |
| Owensboro, KY | $26,380 | $28,900 | $37,480 | $45,080 | $53,130 |
Table data taken from 2020 BLS (http://www.bls.gov/oes/current/oes211021.htm)
Healthcare Social Workers Salary in Kentucky
| Location | 10% | 25% | Median | 75% | 90% |
| --- | --- | --- | --- | --- | --- |
| United States | $36,110 | $45,280 | $57,630 | $72,120 | $87,150 |
| Kentucky | $34,860 | $41,900 | $52,400 | $61,850 | $69,800 |
| Bowling Green, KY | $25,560 | $30,470 | $40,580 | $48,210 | $57,340 |
| Elizabethtown, KY | $25,280 | $26,540 | $28,650 | $31,190 | $38,780 |
| Lexington-Fayette, KY | $32,630 | $38,970 | $47,080 | $55,260 | $60,390 |
| Louisville-Jefferson County, KY-IN | $32,850 | $38,210 | $47,850 | $55,900 | $60,490 |
Table data taken from 2020 BLS (http://www.bls.gov/oes/current/oes211022.htm)
Mental Health and Substance Abuse Social Workers Salary in Kentucky
| Location | 10% | 25% | Median | 75% | 90% |
| --- | --- | --- | --- | --- | --- |
| United States | $30,770 | $37,220 | $48,720 | $65,210 | $87,420 |
| Kentucky | $28,430 | $34,160 | $42,890 | $54,200 | $68,950 |
| Bowling Green, KY | $26,420 | $27,870 | $30,960 | $46,010 | $52,900 |
| Lexington-Fayette, KY | $23,920 | $27,720 | $38,660 | $46,500 | $52,890 |
| Louisville-Jefferson County, KY-IN | $19,230 | $31,500 | $37,930 | $46,220 | $54,730 |
Table data taken from 2020 BLS (http://www.bls.gov/oes/current/oes211023.htm)
Featured Kentucky Schools with Social Work Degree Programs
<!- mfunc feat_school ->
Featured Programs:
Sponsored School(s)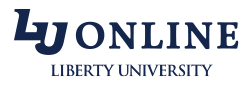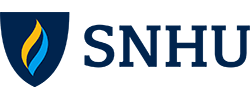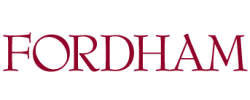 <!- /mfunc feat_school ->