Social Work Degrees, Schools, and Careers in Connecticut
<!- mfunc search_box_body ->
<!- /mfunc search_box_body ->
<!- mfunc feat_school ->
Featured Programs:
Sponsored School(s)
<!- /mfunc feat_school ->
When it comes to higher education, Connecticut, like many of the small states in New England, have the breadth of options flies in the face of what one might expect from one of the least populous states in the country. Unfortunately, when it comes to social work education, Connecticut's options are a little more understandable and brand-name universities like Yale, Trinity, Wesleyan and Connecticut College are conspicuously absent from the list of schools offering social work education. According to the Council on Social Work Education, the only recognized organization that accredits social work degree programs, Connecticut has 10 social work degree programs, four of which are MSW programs which will help students qualify for licensure in Connecticut or any other state for that matter.
The state's professional network of social workers is not particularly large, but they are paid handsomely compared to their compatriots around the country. According to the United States Bureau of Labor Statistics, the state of Connecticut has around 10,000 professional social workers employed across the state and those social workers were making an annual average salary of between $71,970 and $79,080. In fact, Connecticut is one of the five top paying states in the country for child, family, and school social workers, healthcare social workers and mental health and substance abuse social workers. The BLS also shows that the job outlook for social workers is promising as employment for the profession is growing by about 9% between 2021 and 2031.
The Department of Public Health in Connecticut is responsible for overseeing social work licensure in the state and it recognizes two types of social work licensure and the requirements are as follows.
Licensed Clinical Social Worker (LCSW)
Hold a master's or doctorate degree from a social work program accredited by the Council on Social Work Education.
Successfully completed three thousand (3000) hours of post-master's social work experience including not less than one hundred (100) hours of work experience under professional supervision by a licensed clinical or certified independent social worker.
Successfully completed the Clinical Level Examination of the Association of Social Work Boards.
A completed, notarized application with photograph and fee of $315.00.
Official transcript verifying the award of a master's or doctorate degree from an accredited social work program.
Verification that the applicant has met all of the experience requirements.
<!- mfunc search_btn -> <!- /mfunc search_btn ->
Licensed Master Social Worker (LMSW) 
Hold a master's degree from a social work program accredited by the Council on Social Work Education or, if educated outside the United States or its territories, have completed an educational program deemed equivalent by the council.
Pass the Association of Social Work Boards' (ASWB) master's level examination.
A completed application and fee in the amount of $220.  Applications are only being accepted online.  Paper applications will not be accepted.  Please select this link to apply online;
An official transcript submitted directly from the accredited institution of higher education to this office verifying the award of a master's degree in social work.
A report of successful completion of the ASWBMasters Level Examination.
There aren't many differences in the education requirements for the two types of licensure but most applicants get into the profession to practice clinical work. However, earning an MSW is easier said than done. The GRE is usually not required, but if an applicant does not have their BSW, other prerequisites may be necessary. Professional references and a personal statement of why the person wants to pursue a career in social work. Most MSW programs can be completed in two to three years depending on whether the students takes the class full-time or just part-time.
Connecticut Social Work Degrees, Schools, and Careers
There are a bunch of programs in the state that offer Bachelor's degrees in social work. Central Connecticut State has had an accredited social work degree program since 1991 and the program places strong emphasis on "demonstrated student learning outcomes based on competencies and professional mandates". Eastern Connecticut State offers a similar program and is also a public university which makes it more cost-effective.
Quinnipiac University only offers an MSW program and so does the state's flagship university, UConn. Other schools that offer social work degree programs in the state include Western Connecticut State University and Southern Connecticut State University (yes that makes basically every school in the state system) as well as University of Saint Joseph.
Online Social Work Schools in Connecticut
There aren't any state-specific schools in Connecticut that offer online or distance education social work degree programs. But the CSWE does keep a list of all the accredited online and distance education programs in the country and the U.S. News & World Report maintains a list of the best schools for finding social work degrees, allowing students cross-check between the two lists and also do research on potential online social work degrees or classes on their own.
Career Opportunities for Social Workers in Connecticut
Social workers have many job opportunities in both the private and public sector. Currently, hospitals and schools tend to be the main employers for social workers, but the need is probably greatest in the mental health and substance abuse fields. According to the BLS, the need for social workers in these two areas is growing at 11%, instead of just 9%. Some of the primary employers in the state of Connecticut include United Healthcare, Yale New Haven Hospital, Hartford Hospital and National Healthcare Associates Inc.
For more information about the process of becoming a social worker in Connecticut, visit our page on Connecticut social worker license requirements.
2022 US Bureau of Labor Statistics job market trends and salary figures for social workers, child, family, and school social workers, healthcare social workers, mental health and substance abuse social workers, and social workers (all other) are based on national data, not school-specific information. Conditions in your area may vary. Data accessed July 2023.
<!- mfunc search_btn -> <!- /mfunc search_btn ->
Child, Family, and School Social Workers Salary in Connecticut
| Location | 10% | 25% | Median | 75% | 90% |
| --- | --- | --- | --- | --- | --- |
| United States | $32,300 | $38,350 | $48,430 | $62,080 | $80,290 |
| Connecticut | $37,480 | $49,530 | $69,830 | $87,750 | $97,410 |
| Bridgeport-Stamford-Norwalk, CT | $36,340 | $49,170 | $66,220 | $78,570 | $86,710 |
| Danbury, CT | $37,480 | $51,030 | $58,580 | $75,160 | $84,840 |
| Hartford-West Hartford-East Hartford, CT | $34,110 | $45,090 | $66,050 | $78,560 | $86,070 |
| New Haven, CT | $33,130 | $44,370 | $63,970 | $78,580 | $87,790 |
| Norwich-New London, CT-RI | $34,900 | $45,010 | $66,220 | $78,570 | $86,130 |
| Waterbury, CT | $41,120 | $52,440 | $68,470 | $78,570 | $86,120 |
Table data taken from 2020 BLS (http://www.bls.gov/oes/current/oes211021.htm)
Healthcare Social Workers Salary in Connecticut
| Location | 10% | 25% | Median | 75% | 90% |
| --- | --- | --- | --- | --- | --- |
| United States | $36,110 | $45,280 | $57,630 | $72,120 | $87,150 |
| Connecticut | $45,720 | $56,610 | $70,880 | $84,620 | $101,470 |
| Bridgeport-Stamford-Norwalk, CT | $45,800 | $54,040 | $64,240 | $80,590 | $97,860 |
| Danbury, CT | $35,740 | $45,210 | $57,230 | $72,780 | $94,500 |
| Hartford-West Hartford-East Hartford, CT | $41,110 | $48,710 | $59,670 | $73,520 | $86,880 |
| New Haven, CT | $45,780 | $55,420 | $72,070 | $90,360 | $106,570 |
| Norwich-New London, CT-RI | $41,760 | $47,510 | $56,440 | $70,820 | $89,350 |
| Waterbury, CT | $39,150 | $51,080 | $64,700 | $73,800 | $81,800 |
Table data taken from 2020 BLS (http://www.bls.gov/oes/current/oes211022.htm)
Mental Health and Substance Abuse Social Workers Salary in Connecticut
| Location | 10% | 25% | Median | 75% | 90% |
| --- | --- | --- | --- | --- | --- |
| United States | $30,770 | $37,220 | $48,720 | $65,210 | $87,420 |
| Connecticut | $36,300 | $48,160 | $66,180 | $81,280 | $95,300 |
| Bridgeport-Stamford-Norwalk, CT | $46,610 | $56,990 | $68,500 | $78,420 | $89,470 |
| Hartford-West Hartford-East Hartford, CT | $29,590 | $40,680 | $56,410 | $74,350 | $88,130 |
| New Haven, CT | $32,640 | $37,510 | $55,640 | $66,350 | $75,000 |
| Norwich-New London, CT-RI | $35,320 | $51,620 | $67,450 | $80,490 | $89,750 |
| Waterbury, CT | $44,530 | $57,820 | $67,430 | $75,310 | $88,740 |
Table data taken from 2020 BLS (http://www.bls.gov/oes/current/oes211023.htm)
Featured Connecticut Schools with Social Work Degree Programs
<!- mfunc feat_school ->
Featured Programs:
Sponsored School(s)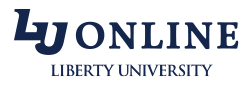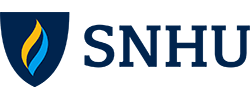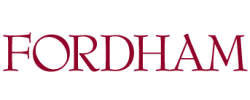 <!- /mfunc feat_school ->