Social Work Degrees, Schools, and Careers in Tennesseee
<!- mfunc search_box_body ->
<!- /mfunc search_box_body ->
<!- mfunc feat_school ->
Featured Programs:
Sponsored School(s)
<!- /mfunc feat_school ->
Tennessee may not be known for its higher education excellence but don't count it out either, especially when it comes to social work education. The state is home to 22 accredited degree programs spread throughout the state according to the Council on Social Work Education. Unfortunately, only six of those programs are Masters of Social Work (MSW) degree programs and those are the programs that lead to clinical licensure in Tennessee or any other state. There is a fair amount of diversity between not only the programs themselves but also the type of schools offering them. There are plenty of big state schools offering these programs and then there are small, private, religious institutions as well.
According to the United States Bureau of Labor Statistics (BLS), the professional social work community in Tennessee is surprisingly large. As of May 2022, the state is home to almost 17,000 professional social workers located primarily in either Nashville or Memphis, the two biggest cities in the state. Close to half of those social workers are healthcare social workers (7,660), but there are also approximately 5,980 child, family, and school social workers, 1,320 substance abuse social workers and 1,820 specialty social workers that are also employed across the state. Tennessee does not pay its social workers exceptionally well but that may have something to do with the low cost of living in the state as well. The annual average salary of social workers in Tennessee ranges from between $42,070 for substance abuse social workers and $54,460 for specialty social workers.
The Tennessee Board of Social Workers is in charge of licensing social workers in the state and it approves four levels of licensure. The licenses are:
Licensed Bachelor Social Worker (LSW)
The path to becoming a LBSW is straightforward. All candidates must earn a BSW degree from an accredited university.  After earning a bachelor's degree, qualified applicants will apply for licensure with the Tennessee Social Work Licensure Board, and take the bachelor level exam administered by the Association of Social Work Boards (ASWB).
Licensed Master Social Worker (LMSW)
To become a Licensed Master Social Worker in Tennessee, candidates must earn a MSW degree from a program accredited by the CSWE.  After meeting the minimum degree requirements, candidates must pass the Master's level exam offered by the ASWB. Upon licensure, a LMSW is allowed to work within an agency or organization, but is not allowed to work in private practice.
<!- mfunc search_btn -> <!- /mfunc search_btn ->
Licensed Advanced Practice Social Worker (LAPSW)
After becoming a LMSW, candidates may begin to accumulate work experience that counts towards the minimum field requirements for a LAPSW.  In Tennessee, all candidates for a LAPSW must complete a minimum of two years (3,000 hours) of full-time, non-clinical work experience under supervision before they can even sit for the Advanced Generalist exam. 100 hours of this experience must be under direct supervision. A LAPSW may practice non-clinical social work in an agency, organization, or independent setting.
Licensed Clinical Social Worker (LCSW)
The path to becoming a LCSW is very similar to that of a LAPSW.  Candidates must already hold a LMSW and must accumulate 3,000 hours of full-time supervised work experience. The difference is that candidates for an LCSW must earn their work experience in a clinical setting rather than a non-clinical setting.  Candidates for an LCSW must also pass the ASWB clinical level exam to qualify for licensure.
Tennessee Social Work Degrees, Schools, and Careers
According to U.S. World News & Report, the top-ranked school of social work in Tennessee belongs to the University of Tennessee - Knoxville. It is ranked No. 37 in the country and has been accredited since 1945. It offers concentrations in subjects like community development and certificate programs in gerontology and school social work. Next on the list is the program offered at East Tennessee State University which is ranked No. 172 in the country. It has been accredited since 2003 and offers a concentration in clinical practice or mental health. It also offers a certificate program in school social work.
The other schools that offer a MSW in Tennessee are the Southern Adventist University, Union University, the University of Memphis and the Mid-Tennessee Collaborative, which is a partnership between Austin Peay State University, Middle Tennessee State University, and Tennessee State University. Most of those schools offer undergraduate degree programs as well, but there are other schools in the state that only offer BSW degree programs. They include Belmont University, Tennessee State University, Lincoln Memorial University, Lipscomb University and others.
Online Social Work Schools in Tennessee
The one school that does offer an accredited online social work degree is the University of Tennessee - Knoxville. It is a completely online MSW program that doesn't require a campus visit. It is designed for both in-state and out-of-state students; offers full-time, part-time and advanced standing programs; clinical or leadership concentrations; and certificates in gerontology, veterinary social work, and school social work.
There are programs around the country that offer online social work degrees as well. Western New Mexico University offers a full-time online BSW option with very few in-person and on-campus requirements and Humboldt State University is the other online BSW degree provider that is accredited. Students looking for online MSW programs have more options because schools like Widener University, the University of Buffalo, Florida State University and Columbia University all offer online MSW programs that do not have stringent on-campus requirements for any part of the program.
Career Opportunities for Social Workers in Tennessee
The National Guard is looking for a mental health clinician and Vanderbilt University is looking for more than one social work professional with experience. There are also a number of hospitals and healthcare organizations looking for social workers such as the Project Transition in Chattanooga, Omni Family of Services in Nashville, Universal Health Services in Franklin and Mental Health Cooperative, Inc. in Cleveland. Care System, Canvas Health, Fairview Health Services and Lakeview Hospital. The Tennessee chapter of the National Association of Social Workers has job postings on its website that are worth exploring.
For more information about the process of becoming a social worker in Tennessee, visit our page on Tennessee social worker license requirements.
2022 US Bureau of Labor Statistics job market trends and salary figures for social workers, child, family, and school social workers, healthcare social workers, mental health and substance abuse social workers, and social workers (all other) are based on national data, not school-specific information. Conditions in your area may vary. Data accessed July 2023.
<!- mfunc search_btn -> <!- /mfunc search_btn ->
Child, Family, and School Social Workers Salary in Tennessee
| Location | 10% | 25% | Median | 75% | 90% |
| --- | --- | --- | --- | --- | --- |
| United States | $32,300 | $38,350 | $48,430 | $62,080 | $80,290 |
| Tennessee | $30,190 | $37,270 | $43,850 | $51,190 | $56,620 |
| Chattanooga, TN-GA | $27,230 | $33,210 | $40,950 | $45,330 | $49,380 |
| Clarksville, TN-KY | $27,240 | $32,140 | $37,150 | $41,070 | $46,950 |
| Cleveland, TN | $36,100 | $40,940 | $40,950 | $42,980 | $47,200 |
| Jackson, TN | $34,990 | $40,840 | $41,860 | $44,350 | $48,540 |
| Johnson City, TN | $26,870 | $36,100 | $40,950 | $43,910 | $49,920 |
| Kingsport-Bristol-Bristol, TN-VA | $29,300 | $33,890 | $40,940 | $42,980 | $49,560 |
| Knoxville, TN | $26,100 | $31,970 | $40,940 | $42,980 | $48,590 |
| Memphis, TN-MS-AR | $27,060 | $30,340 | $38,690 | $43,430 | $53,460 |
| Morristown, TN | $27,040 | $27,280 | $36,090 | $40,950 | $45,750 |
| Nashville-Davidson--Murfreesboro--Franklin, TN | $27,040 | $33,520 | $40,940 | $44,920 | $54,480 |
Table data taken from 2020 BLS (http://www.bls.gov/oes/current/oes211021.htm)
Healthcare Social Workers Salary in Tennessee
| Location | 10% | 25% | Median | 75% | 90% |
| --- | --- | --- | --- | --- | --- |
| United States | $36,110 | $45,280 | $57,630 | $72,120 | $87,150 |
| Tennessee | $28,810 | $35,820 | $47,960 | $63,110 | $76,840 |
| Chattanooga, TN-GA | $27,460 | $33,720 | $43,990 | $55,310 | $66,770 |
| Clarksville, TN-KY | $28,200 | $35,980 | $47,150 | $60,290 | $71,650 |
| Jackson, TN | $28,090 | $33,950 | $44,330 | $56,970 | $65,040 |
| Johnson City, TN | $25,910 | $28,220 | $34,470 | $45,410 | $56,100 |
| Kingsport-Bristol-Bristol, TN-VA | $30,260 | $39,050 | $47,830 | $58,190 | $68,690 |
| Knoxville, TN | $27,850 | $32,920 | $43,300 | $53,380 | $59,810 |
| Memphis, TN-MS-AR | $28,770 | $37,650 | $51,440 | $64,900 | $75,260 |
| Nashville-Davidson--Murfreesboro--Franklin, TN | $26,380 | $39,700 | $53,070 | $68,090 | $75,880 |
Table data taken from 2020 BLS (http://www.bls.gov/oes/current/oes211022.htm)
Mental Health and Substance Abuse Social Workers Salary in Tennessee
| Location | 10% | 25% | Median | 75% | 90% |
| --- | --- | --- | --- | --- | --- |
| United States | $30,770 | $37,220 | $48,720 | $65,210 | $87,420 |
| Tennessee | $27,990 | $33,540 | $39,660 | $50,030 | $63,240 |
| Chattanooga, TN-GA | $19,210 | $26,340 | $34,420 | $46,130 | $57,000 |
| Clarksville, TN-KY | $26,750 | $30,220 | $38,130 | $48,640 | $60,090 |
| Jackson, TN | $25,190 | $27,610 | $32,940 | $41,760 | $47,660 |
| Kingsport-Bristol-Bristol, TN-VA | $22,050 | $25,910 | $29,000 | $34,990 | $41,910 |
| Knoxville, TN | $25,860 | $27,870 | $31,780 | $38,870 | $46,930 |
| Memphis, TN-MS-AR | $22,720 | $29,650 | $36,960 | $47,160 | $65,520 |
| Nashville-Davidson--Murfreesboro--Franklin, TN | $26,880 | $31,790 | $38,730 | $48,100 | $55,100 |
Table data taken from 2020 BLS (http://www.bls.gov/oes/current/oes211023.htm)
Featured Tennessee Schools with Social Work Degree Programs
<!- mfunc feat_school ->
Featured Programs:
Sponsored School(s)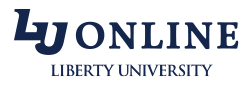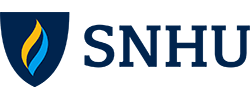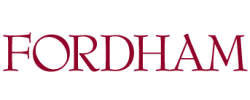 <!- /mfunc feat_school ->