Social Work Degrees, Schools, and Careers in Pennsylvania
<!- mfunc search_box_body ->
<!- /mfunc search_box_body ->
<!- mfunc feat_school ->
Featured Programs:
Sponsored School(s)
<!- /mfunc feat_school ->
According to the Bureau of Labor Statistics (BLS), there are over 32,000 working social workers in Pennsylvania and according to the Council on Social Work Education, there are almost 45 institutions that offer accredited baccalaureate and master's levels social work degree programs in Pennsylvania – making the Keystone State one of the best in the country when it comes to social work and social work education.
Out of the 44 degree programs offered by state institutions, 11 are Master's degree programs. The reason this is important is because in Pennsylvania, like in nearly every other state in the country, students must earn a Master's degree in social work or social welfare from an accredited school.
The State Board of Social Workers, Marriage and Family Therapists and Professional Counselors issues licenses for practice in the state. Overall, the industry is highly regulated to ensure that all social workers meet the standards, qualifications, and ethical regulations of professional practice.
There are two licenses available to social workers in Pennsylvania – Licensed Social Worker (LSW) and Licensed Clinical Social Worker (LCSW) – and for the most part, these licenses have the same requirement. The qualifications for either license include:
Good moral character
No felony convictions

within 10 years

of the application and the applicant has to demonstrate significant personal rehabilitation.
Within the application, applicants must have two professional references
3,000 hours of supervised clinical social work
Pass the Association of Social Work Boards (ASWB) Master's Level Exam
A master's degree in social work (MSW) or social welfare from an accredited university
The main difference between an LSW and LCSW is that an LCSW can provide independent clinical mental health services without direct supervision. An LCSW can also supervise others who are in the process of obtaining their license. Social workers are required to renew their license every two years and submit proof of continuing education within their profession. In Pennsylvania, social workers will also need 30 hours of continuing education credits to complete the license renewal process.
When applying for graduate school, students should expect the application to include all transcripts from their undergraduate work, two to three letters of reference, a CV or resume, and a personal statement that describes the interest in social work and why they are choosing the profession. However, each university may have different requirements, and you will need to check with their admissions department to ensure that you meet their application procedure. Most programs do not require the GRE, but they may have a minimum GPA and class pre-requisites.
According to the CWSE, in 2013, graduate schools accepted 9.3 percent of applicants for full-time programs and 64.9 percent of those who applied for part-time programs. The process can be competitive, so students will need to make sure their application demonstrates that they have the interest and experience to step into it and succeed. If they did not do any practical work as an undergraduate, volunteer at a crisis center or community organization that works with vulnerable individuals to improve their resume.
A master's program for social work consists of lectures and practical applications of what you have studied. Students can expect to work within their community under the supervision of licensed social workers while they are in school. Some programs do offer specialized studies in children or geriatrics, or even a dual-degree in social work and emergency management. Most programs can be completed in two to three years, depending on how many credit hours is taken per semester.
<!- mfunc search_btn -> <!- /mfunc search_btn ->
Philadelphia Social Work Degrees, Schools, and Careers
One of the most populous cities in the country, it should come as no surprise that Philadelphia is home to a thriving population of social workers. According to the BLS, there are more than 14,000 professional social workers in the Philadelphia metropolitan area and those social workers were making an annual average salary of between $53,380 and $73,450 depending on the specialty of the social worker. The most popular type of social work professional in the area is the child, family or school social worker. In fact, the Philadelphia metro area has the fourth-highest population of those types of social workers in the country and there are about 8,400 of them in the area.
Philadelphia is also home to quite a few programs that offer a variety of social work degree programs. The biggest name in the city is the University of Pennsylvania and the school offers more than one nationally ranked social work degree program. Temple University is another city-based school with both undergraduate and graduate social work degree programs and if students are looking for some unheralded gems, schools like West Chester University, Widener University and Bryn Mawr College are all lesser-known names that offer social work degrees. In fact, Bryn Mawr College only offers an MSW program.
Pittsburgh Social Work Degrees, Schools, and Careers
Pittsburgh is known for being one of the larger industrial cities in the country but it has a burgeoning social work and social welfare industry as well. The BLS estimates that there are more than 6,000 social workers employed in the Pittsburgh metropolitan area and those social workers make an annual average salary of between $45,450 and $76,500 depending on the specialty of the social workers in question. If someone is particularly interested in helping those suffering from substance abuse and mental health issues then Pittsburgh offers a lot of opportunity as it is home to over 1,000 social workers who specialize in that area.
Pittsburgh also has a healthy higher education environment and that includes social work. California University of Pennsylvania is located about 20 minutes south of Pittsburgh and it offers well respected Bachelor's and Master's degree programs in social work. Obviously the big name in the area is the University of Pittsburgh which also has nationally ranked Bachelor's and Master's degree programs in the subject. Those are the only two in the area that offer MSW programs but if students are interested in Bachelor's degree programs, there are schools like Slippery Rock University, Carlow University and Chatham University that offer Bachelor's degree programs in Social Work.
Online Social Work Schools in Pennsylvania
As online education becomes more and more prominent in higher education institutions across the country, states have begun to recognize the opportunity and are forming organizations to help connect students with online offerings. Pennsylvania is no different as the state formed PA Universities Online as the one-stop shop for online offerings at all of the state's 14 state universities.
The only three schools that offer accredited online social work degrees are Edinboro University of Pennsylvania, which offers a fully online Masters of Social Work program, and Millersville University of Pennsylvania and Shippensburg University which jointly offer a Masters of Social Work degree program through interactive television. There are also schools that offer online social work classes such as Kutztown University and Lock Haven University.
Career Opportunities for Social Workers in Pennsylvania
The job outlook for social workers in the country is expected to grow by a whopping 9% from 2021 to 2031 — almost double the rate for most other industries That of course will be subject to the specific area of social work that you're involved with. In the coming years, the field of social work is expected to expand quickly, with social workers being in demand for their expertise in all areas of society, including hospitals, schools, community organizations, and mental health facilities.
Social workers have job opportunities in both the public and private sector. In fact, around 31 percent of social workers are employed by the government. Hospitals, schools, and correction facilities all need social workers to facilitate change in their clients and assist with behavioral intervention. Although Pennsylvania requires a master's level degree to be a licensed social worker, many individuals with their Bachelor's in Social Work have the opportunity to enter the workforce upon graduation and before they complete their master's.
Once licensed in Pennsylvania as a social worker, social workers may be able to transfer their license to a different state if they need to relocate. There is no standard across the United States, but most state licensing boards have regulations that work with their current license. Social workers have opportunities for employment practically anywhere in the United States, working in community and relief services and social advocacy organizations.
Johnstown, PA was listed as one of the cities with the highest concentration of child, family, and school social worker jobs in the nation in 2022 by the BLS. The demand for social workers keeps growing, especially as America's population is aging. If you have the empathy and objectivity to assist those in need, becoming a social worker is a rewarding career path.
For more information about the process of becoming a social worker in Pennsylvania, visit our page on Pennsylvania social worker license requirements.
2022 US Bureau of Labor Statistics job market trends and salary figures for social workers, child, family, and school social workers, healthcare social workers, mental health and substance abuse social workers, and social workers (all other) are based on national data, not school-specific information. Conditions in your area may vary. Data accessed July 2023.
<!- mfunc search_btn -> <!- /mfunc search_btn ->
Child, Family, and School Social Workers Salary in Pennsylvania
| Location | 10% | 25% | Median | 75% | 90% |
| --- | --- | --- | --- | --- | --- |
| United States | $32,300 | $38,350 | $48,430 | $62,080 | $80,290 |
| Pennsylvania | $28,840 | $34,870 | $42,940 | $55,580 | $68,060 |
| Allentown-Bethlehem-Easton, PA-NJ | $28,940 | $35,630 | $45,560 | $58,560 | $71,300 |
| Altoona, PA | $23,020 | $26,850 | $32,640 | $39,090 | $50,280 |
| Erie, PA | $24,390 | $27,400 | $32,810 | $41,350 | $51,450 |
| Harrisburg-Carlisle, PA | $26,190 | $29,700 | $38,310 | $50,380 | $61,200 |
| Johnstown, PA | $27,500 | $31,710 | $35,650 | $40,330 | $47,660 |
| Lancaster, PA | $26,200 | $30,440 | $34,460 | $38,300 | $47,280 |
| Lebanon, PA | $21,760 | $26,910 | $36,920 | $48,950 | $56,900 |
| Philadelphia, PA Metropolitan Division | $28,830 | $33,850 | $40,930 | $51,710 | $59,240 |
| Pittsburgh, PA | $25,910 | $29,720 | $35,650 | $44,850 | $56,150 |
| Reading, PA | $27,420 | $32,070 | $38,720 | $46,960 | $56,060 |
| Scranton--Wilkes-Barre, PA | $26,490 | $31,160 | $36,880 | $48,810 | $57,450 |
| State College, PA | $17,980 | $29,000 | $34,730 | $39,540 | $47,560 |
| Williamsport, PA | $26,030 | $30,550 | $36,440 | $46,790 | $56,540 |
| York-Hanover, PA | $20,630 | $23,830 | $32,630 | $45,720 | $62,590 |
Table data taken from 2020 BLS (http://www.bls.gov/oes/current/oes211021.htm)
Healthcare Social Workers Salary in Pennsylvania
| Location | 10% | 25% | Median | 75% | 90% |
| --- | --- | --- | --- | --- | --- |
| United States | $36,110 | $45,280 | $57,630 | $72,120 | $87,150 |
| Pennsylvania | $38,570 | $45,990 | $55,890 | $65,180 | $79,860 |
| Allentown-Bethlehem-Easton, PA-NJ | $34,180 | $41,380 | $49,590 | $58,170 | $65,150 |
| Altoona, PA | $21,780 | $28,250 | $43,640 | $54,770 | $66,550 |
| Erie, PA | $30,610 | $41,610 | $49,170 | $56,960 | $61,470 |
| Harrisburg-Carlisle, PA | $31,490 | $40,710 | $47,480 | $56,920 | $65,760 |
| Johnstown, PA | $29,710 | $33,850 | $38,950 | $45,090 | $48,960 |
| Lancaster, PA | $31,020 | $38,450 | $44,940 | $52,880 | $60,280 |
| Lebanon, PA | $25,420 | $27,110 | $29,920 | $45,780 | $57,540 |
| Philadelphia, PA Metropolitan Division | $33,420 | $40,630 | $50,440 | $60,290 | $74,700 |
| Pittsburgh, PA | $27,330 | $32,550 | $45,340 | $55,590 | $62,050 |
| Reading, PA | $31,130 | $39,170 | $51,120 | $58,900 | $67,410 |
| Scranton--Wilkes-Barre, PA | $31,350 | $35,420 | $42,970 | $52,440 | $61,030 |
| State College, PA | $38,890 | $46,720 | $57,680 | $69,000 | $76,290 |
| Williamsport, PA | $28,470 | $37,210 | $44,000 | $50,660 | $57,650 |
| York-Hanover, PA | $27,040 | $31,380 | $42,230 | $53,390 | $66,840 |
Table data taken from 2020 BLS (http://www.bls.gov/oes/current/oes211022.htm)
Mental Health and Substance Abuse Social Workers Salary in Pennsylvania
| Location | 10% | 25% | Median | 75% | 90% |
| --- | --- | --- | --- | --- | --- |
| United States | $30,770 | $37,220 | $48,720 | $65,210 | $87,420 |
| Pennsylvania | $26,400 | $31,590 | $37,760 | $46,080 | $54,060 |
| Allentown-Bethlehem-Easton, PA-NJ | $25,870 | $28,940 | $34,630 | $44,160 | $57,420 |
| Altoona, PA | $23,180 | $31,850 | $41,120 | $49,160 | $57,340 |
| Erie, PA | $28,530 | $31,870 | $34,590 | $37,320 | $38,960 |
| Harrisburg-Carlisle, PA | $24,820 | $27,370 | $31,860 | $39,380 | $50,600 |
| Johnstown, PA | $26,590 | $30,430 | $37,920 | $45,110 | $50,080 |
| Lancaster, PA | $24,520 | $26,920 | $30,620 | $40,540 | $49,920 |
| Lebanon, PA | $27,690 | $33,130 | $39,220 | $48,110 | $58,460 |
| Philadelphia, PA Metropolitan Division | $25,770 | $34,020 | $42,080 | $50,550 | $59,620 |
| Pittsburgh, PA | $24,410 | $28,390 | $35,890 | $47,590 | $57,990 |
| Reading, PA | $22,150 | $27,780 | $34,170 | $40,750 | $49,610 |
| Scranton--Wilkes-Barre, PA | $21,330 | $26,100 | $30,600 | $39,060 | $46,060 |
| York-Hanover, PA | $20,060 | $21,830 | $24,770 | $35,640 | $43,700 |
Table data taken from 2020 BLS (http://www.bls.gov/oes/current/oes211023.htm)
Featured Pennsylvania Schools with Social Work Degree Programs
<!- mfunc feat_school ->
Featured Programs:
Sponsored School(s)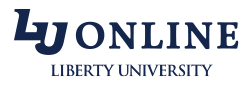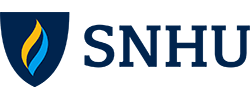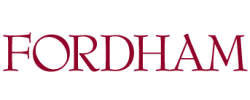 <!- /mfunc feat_school ->