How to Become a Social Worker in Pennsylvania
<!- mfunc search_box_body ->
<!- /mfunc search_box_body ->
<!- mfunc feat_school ->
Featured Programs:
Sponsored School(s)
<!- /mfunc feat_school ->
Pennsylvania Social Work License Requirements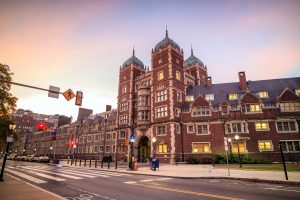 Social work encompasses many different disciplines, but it is mostly centered around aiding vulnerable populations, families, and individuals to be successful members of society. Social workers can provide a wide range of services that vary depending on the license, but they generally include client or patient advocacy, providing guidance in accessing needed social services and administering mental health care in the form of diagnosis and treatment plans. Because social work is intricate and deals with underserved peoples, it is tightly regulated by a state level board across almost all fifty states.
The three types of social work license available in Pennsylvania include:
Read below to learn the specific social work requirements in Pennsylvania that include education, work experience, and passing grades in various levels of the Association of Social Work Boards exam.
Learn more about social work degrees in Pennsylvania
<!- mfunc search_btn -> <!- /mfunc search_btn ->
General Requirements for All License Types
All three types of social work license available in Pennsylvania require applicants to adhere to a certain set of standards. Each applicant must be of high moral character as defined by the Pennsylvania State Board of Social Workers (PSBSW). Candidates for social work cannot have been convicted of a felony unless the conviction occurred ten years prior and the candidate has demonstrated adequate efforts at rehabilitation as defined by the PSBSW. Additional general requirements, including fees, can be found with the PSBSW. 

LSW Requirements in Pennsylvania
Education: Applicants seeking licensure as a Licensed Social Worker (LSW) must have completed a master's level degree in social work or social welfare from a college or university that has been granted accreditation by the Council on Social Work Education. Proof of degree must be presented to the Pennsylvania State Board directly from the awarding institution for approval.Applicants who have received their degree from a foreign educational institution must submit their credentials for review by the CWSE, which, in turn, must be reviewed and approved by the PSBSW for approval before licensure will be granted.
Exam: Upon completion of master's degree, applicants must complete the master's level examination administered by the Association of Social Work Boards (ASWB). Proof of passing grade must be delivered to the PSBSW for review prior to licensing.
SWPL Requirements in Pennsylvania
Education: Seeking to become a social worker with a provisional license (SWPL) has multiple educational requirements that will eventually lead to full licensure. Firstly, the applicant must have received, and provide proof of, a bachelor's degree in social work or social welfare from an educational institution accredited by the CSWE. Secondly, the applicant must prove enrollment in a CSWE accredited master's level program in social work or social welfare. Failure to meet either requirement will prevent licensure.
Experience: Working as a SWPL requires previous work experience in order to demonstrate proficiency. Candidates seeking a provisional license must have obtained three years of social work experience under the supervision and direction of a licensed social worker who has a CSWE accredited master's degree in social work or social welfare or a doctoral degree.
LCSW Requirements in Pennsylvania
Education: Candidates seeking licensure as a licensed clinical social worker (LCSW) must have completed either a master's degree in social work or social welfare from a CWSE accredited institution or have obtained a doctoral degree in social work. An official academic transcript must be presented to the PSBSW as proof of the granted degree.The requirements for foreign born applicants remain the same as in previous license types.
Experience: Applicants seeking to become a LCSW must complete 3,000 hours of supervised clinical work that is specifically tailored to prepare the applicant to practice clinical social work at a high level. Areas of focus that the clinical work should center around include psychotherapy, consultation and family/group family. Additionally, the supervisee must tell every client that they are working towards licensure and are not already licensed as a clinical social worker.Supervisors aiding in the acquisition of clinical work experience also must meet basic qualifications before approval. The Supervisor must meet with their supervisee at least two of every 40 hours of clinical work. If the supervisor is unavailable, he or she may designate someone to assume their supervisory duties. The supervised experience cannot exceed two years in length.For additional requirements on clinical work experience, please consult the code provided by the Pennsylvania State Board of Social Work
Exam: After completion of clinical work experience, the applicant must earn and provide proof of a passing grade in the clinical level exam that is administered by the ASWB.
The Importance of CSWE Accreditation
Accreditation by the Council of Social Work Accreditation provides educational institution with the needed guidelines to train the future's social workers in the proper manner. CWSE accreditation is a multi-step process, and once it is complete, the accredited institutions will be qualified to bestow potential social workers with the critical thinking skills and knowledge of social work theory needed to serve their communities compassionately and effectively. Across almost all 50 states, the Council on Social Work Education provides accreditation guidelines for the safety of every part involved in the practice of social work. In certain circumstances, the requirement for an accredited degree can be waived, but this is usually only granted to professionals already licensed to practice medicine or psychology.
<!- mfunc search_btn -> <!- /mfunc search_btn ->
Search Accredited Social Work Programs
<!- mfunc feat_school ->
Featured Programs:
Sponsored School(s)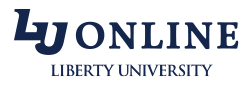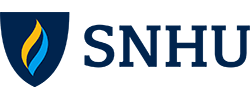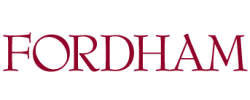 <!- /mfunc feat_school ->
Additional Resources for Social Workers in Pennsylvania: