Social Work Degrees, Schools, and Careers in Nevada
<!- mfunc search_box_body ->
<!- /mfunc search_box_body ->
<!- mfunc feat_school ->
Featured Programs:
Sponsored School(s)
<!- /mfunc feat_school ->
Researching the social work education landscape in Nevada is quite easy. There are two schools in the state -- the University of Nevada, Las Vegas and the University of Nevada, Reno -- that offer accredited social work degrees according to the Council on Social Work Education. Both schools began offering social work degrees in 1974 when the respective Bachelor of Social Work (BSW) degree programs each received accreditation. Neither school began offering a Master's of Social Work (MSW) degree programs until the 1990s. UNLV was first as it had its MSW degree program accredited in 1990 while UNR had to wait until 1991 before it received accreditation for its program.
According to the United States Bureau of Labor Statistics (BLS), the professional social work industry is relatively large considering the state only has two urban areas -- Las Vegas and Reno -- where the vast majority of the social workers in the state are employed. As of May 2022, Nevada is home to a little more than 6,000 professional social workers. The vast majority of those social workers are child, family, and school social workers (3,560) but there are also approximately 1,290 healthcare social workers, 820 mental health and substance abuse social workers and 550 specialty social workers that are also employed across the state. Nevada pays its social workers so well that healthcare social workers are paid the ninth highest annual average salary in the country ($69,940). The range of salaries in the profession falls between $54,760 for mental health and substance abuse social workers and $71,820 for specialty social workers.
The Nevada Board of Examiners for Social Workers is obviously the organization in Nevada responsible for approving licensure for social work licensure in the state. It approves three levels of licensure. The licenses are:
Licensed Social Worker (LSW)
An applicant for this license must first earn at least a BSW from a CSWE-accredited program. They must pass the Bachelor's level exam administered by the Association of State Social Work Boards (ASWB). In Nevada, a student can actually apply for this license while still in school that will allow the students to jump start their career path. It does not allow the licensee to practice independently or clinically.
Licensed Independent Social Worker (LISW)
An applicant for this license must first earn a MSW from a CSWE-accredited school. The licensee gets an advanced practitioner license that allows the person to practice independently. It does not allow the practitioner to practice clinical social work or mental health therapy.  An applicant must complete an internship consisting of no less than 3,000 hours of supervised, postgraduate social work in an appropriate social work setting. The required work must be completed no earlier than two years or later than three years after the board approves the program.
<!- mfunc search_btn -> <!- /mfunc search_btn ->
Licensed Clinical Social Worker (LCSW)
An applicant for this license must earn at least a MSW or PhD in Social Work from a CSWE-accredited school. Applicants have the same 3,000-hour post-degree supervised work experience requirement and the work must be supervised by clinical social worker – an LCSW. The place of employment must be an appropriate clinical site. At least 2,000 hours must relate to the psycho-therapeutic process.
Nevada Social Work Degrees, Schools, and Careers
The good news is that although Nevada only has two schools in the state that offer social work degree programs, both programs are respected and considered high-quality schools. As evidence, both social work programs are ranked in the Top 150 in the country according to U.S. World News & Report. UNLV's School of Social Work is ranked No. 130 in the country and it offers concentrations in management, community development and clinical practice as well as a dual degree program where a student can earn an MSW and a law degree in the same program. UNR's School of Social Work is ranked No. 148 in the country and it offers a concentration in advanced generalist. Both schools have strong ties to employers in the community and throughout the state. Both schools also require field practicums for graduation so students have the experience and connections necessary to get a head start on their careers.
Online Social Work Schools in Nevada
Nevada has been very slow embracing online education and as a result there aren't any online social work degree programs offered by state-specific schools that are accredited. The good news is that there are a number of online social work degree programs that do not have restrictions on what state the students must live in. For example, Humboldt State University offers a full-time online BSW option with very few in-person and on-campus requirements. Western New Mexico University is the other online BSW degree provider. Students looking for online MSW programs have more options because schools like Boise State, Boston University and Columbia University all offer online MSW programs that do not have stringent on-campus requirements for any part of the program.
Career Opportunities for Social Workers in Nevada
Healthcare centers dominate the social worker employment landscape in Nevada. Kindred Healthcare in Las Vegas is looking for multiple qualified social workers as is nearby Silver Hills Healthcare Center. Renown Regional Medical Center is Reno is looking for a social work care coordinator and Tahoe Pacific Hospitals in Sparks is looking for social work help as well. But there are other places looking for social workers too. For example, the Department of Veterans Affairs is always in need of qualified healthcare workers, the Mineral County School District is looking for social workers, as is the Clark County School District. There are also a number of hospices, community colleges and elderly care facilities that are looking to for social work help as well.
For more information about the process of becoming a social worker in Nevada, visit our page on Nevada social worker license requirements.
2022 US Bureau of Labor Statistics job market trends and salary figures for social workers, child, family, and school social workers, healthcare social workers, mental health and substance abuse social workers, and social workers (all other) are based on national data, not school-specific information. Conditions in your area may vary. Data accessed July 2023.
<!- mfunc search_btn -> <!- /mfunc search_btn ->
Child, Family, and School Social Workers Salary in Nevada
| Location | 10% | 25% | Median | 75% | 90% |
| --- | --- | --- | --- | --- | --- |
| United States | $32,300 | $38,350 | $48,430 | $62,080 | $80,290 |
| Nevada | $37,910 | $45,040 | $51,620 | $63,990 | $81,430 |
| Carson City, NV | $32,960 | $36,010 | $41,680 | $48,610 | $59,100 |
| Las Vegas-Paradise, NV | $31,970 | $35,370 | $44,450 | $58,500 | $71,700 |
| Reno-Sparks, NV | $31,080 | $36,410 | $46,850 | $60,660 | $73,870 |
Table data taken from 2020 BLS (http://www.bls.gov/oes/current/oes211021.htm)
Healthcare Social Workers Salary in Nevada
| Location | 10% | 25% | Median | 75% | 90% |
| --- | --- | --- | --- | --- | --- |
| United States | $36,110 | $45,280 | $57,630 | $72,120 | $87,150 |
| Nevada | $41,200 | $53,950 | $64,150 | $74,380 | $83,380 |
| Las Vegas-Paradise, NV | $41,660 | $51,380 | $63,020 | $72,760 | $80,380 |
| Reno-Sparks, NV | $48,680 | $53,570 | $60,770 | $70,340 | $76,530 |
Table data taken from 2020 BLS (http://www.bls.gov/oes/current/oes211022.htm)
Mental Health and Substance Abuse Social Workers Salary in Nevada
| Location | 10% | 25% | Median | 75% | 90% |
| --- | --- | --- | --- | --- | --- |
| United States | $30,770 | $37,220 | $48,720 | $65,210 | $87,420 |
| Nevada | $40,780 | $47,060 | $57,040 | $73,220 | $88,660 |
| Las Vegas-Paradise, NV | $36,000 | $42,120 | $48,660 | $61,040 | $71,360 |
| Reno-Sparks, NV | $39,480 | $42,900 | $48,600 | $64,790 | $74,890 |
Table data taken from 2020 BLS (http://www.bls.gov/oes/current/oes211023.htm)
Featured Nevada Schools with Social Work Degree Programs
<!- mfunc feat_school ->
Featured Programs:
Sponsored School(s)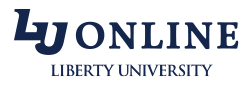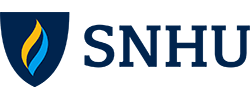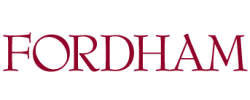 <!- /mfunc feat_school ->