How to Become a Social Worker in Nevada
<!- mfunc search_box_body ->
<!- /mfunc search_box_body ->
<!- mfunc feat_school ->
Featured Programs:
Sponsored School(s)
<!- /mfunc feat_school ->
 Nevada Social Work License Requirements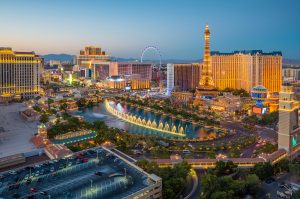 The Nevada Board of Examiners for Social Workers defines social work as the application of methods, principles and techniques of case work, group work, community organization, administration, planning, consultation, and research to assist persons, groups or communities to enhance or restore their ability to function physically, socially and economically. A social worker engages in such activities as client advocacy, coordination of services and counseling for the benefit of communities and individual. Due to the fact that social workers primarily interact with vulnerable populations, licensure is required before a candidate is allowed to practice social work.
In Nevada, those seeking work as a social worker can apply for three different types of social work licenses:
Those interested in pursuing a career as a social worker in Nevada must complete specific coursework, obtain a degree in social work and pass a state-level examination. Those pursuing a higher level of social work license must obtain field experience in order to be eligible. Below is a general outline of the license requirements for the state of Nevada.
<!- mfunc search_btn -> <!- /mfunc search_btn ->
LSW Requirements in Nevada
General Requirements: Applicants seeking licensure as a licensed social worker (LSW) in Nevada must meet basic standards before their applications are considered. The applicant has to be at least 21 year of age and a citizen of the United States, and be able to prove both of these through documentation. Additionally, a copy of the applicant's photo identification must be provided with the application. If the applicant has ever changed their name, legal documents indicating all name changes must be provided. Finally, to become a LSW in Nevada all applicants must submit a complete set of fingerprints for background check.
Education: Those seeking licensure as a LSW must have attained either a bachelor's degree or master's degree in social work from a college or university that has been accredited or is seeking accreditation by the Council on Social Work Education (CSWE). Proof of either level of degree must be provided to the Nevada Board of Examiners from the awarding institution in the form of a certified transcript.
Exam: The applicant must have received a passing grade in the basic level exam administered by the Association of Social Work Boards (ASWB). Proof of passing grade must be provided to the board of examiners for approval before a licensed can be granted.
LISW Requirements in Nevada
Education: To become an independent social worker (ISW) in Nevada, applicants must possess a degree in social work at either the doctoral or master's level. As with a LSW, the degree obtained by a prospective ISW must be from a school that is seeking or has attained accreditation by the CSWE.
Experience: The clinical experienced needed to be licensed as an ISW in Nevada is expansive and should be given due consideration. 3,000 supervised hours of clinical experience in an appropriate clinical setting must be attained. Time restrictions on these experience hours included at least one hour per week of direct supervision from a licensed clinical social worker; the clinical experience must also be completed in a time period that is no less than two years but no more than three. Upon completion of clinical experience, the applicant must have demonstrated proficiency in a variety of subjects related to social work that can be found with the Nevada Board of Examiners.Proof of completion of clinical experience must be provided to the Board. This should be in the form of verification from the applicant's supervisor that incudes proof of clinical hours completed within the designated time frame, that the clinic site was appropriate for gaining experience in social work, and that the applicant and supervisor held to the face-to-face meeting requirement. Furthermore, the applicant's supervisor must submit their qualifications, which at a minimum are three years of social work experience and having been trained as a supervisor.
Exam: Completion and proof of a passing grade in the ASWB administered Advanced level examination.More information regarding testing and test content is available via the Association of Social Work Boards ASWB Candidate Handbook, which can be found on the ASWB website.
LCSW Requirements in Nevada
A clinical social worker (CSW) engages in similar activities as the previous two license types, with one exception. Clinical social workers employ psychotherapeutic methods to diagnosis and treat mental and emotional disorders. Licensure requirements are as follows:
Education: Candidates who wish to become a CSW in Nevada must have completed a master's level degree in social work from a CWSE accredited institution, or one that is seeking accreditation. A certified degree transcript must be provided directly to the Board of Examiners from the awarding institution.
Experience: Because of the psychotherapeutic aspect of clinical level social work, the requirements for acceptable work experience are rather stringent. Applicants must acquire 3,000 hours of clinical work experience, 2,000 of which must involve direct application of psychotherapeutic techniques on individuals, groups and families. Clinical social workers in Nevada must demonstrate mastery in such subjects as mental assessments, diagnosis and developing a plan of treatment. Additional areas of expertise needed to be licensed for clinical social work can be found with the Nevada Board of Examiners.Similar to the requirements to become an independent social worker, a CSW candidate must have completed their 3,000 hours in a period that has not exceeded three years but is not under two. At least one hour a week of the 3,000 hours should consist of one-on-one contact with the applicant's clinical supervisor. All clinical supervisor must themselves be qualified and provide proof as such to the Board of Examiners before the applicant's clinical hours can be accepted.
Exam: Upon completion of clinical work experience, applicants must receive a passing grade in the AWSB Clinical level examination. Proof of the passing grade must be submitted to the board of examiners for approval.
Social Worker Career Outlook In Nevada
The Bureau of Labor Statistics collected employment and wage data from Nevada employers in all industries, including social work, in May of 2022. According to the BLS, there were roughly 6,200 professional social workers and most of them were concentrated in metropolitan areas such as Las Vegas and Nevada. In fact, there were 3,560 child, family and school social workers, 1,290 social workers employed in healthcare settings, 820 substance abuse social workers and another 550 specialty social workers. Child, family and school social workers earned a average annual salary of $59,160 while those in healthcare earned an average annual salary of $69,940. For more information on the state occupational employment data and wage estimates, please visit Nevada's Occupational Employment Statistics page with the Bureau of Labor Statistics. Students should also consider checking out the job listings on the website of the Nevada chapter of the National Association of Social Workers and even joining the chapter.
The Importance of CWSE Accreditation
The Council of Social Work Accreditation is tasked with creating accreditation standards and administering these standards to colleges or universities that offer bachelor's, master's and doctoral level programs in social work. CWSE accreditation is a multi-step process that ensures graduates of an accredited program have been given the critical thinking skills needed to effectively and compassionately practice social work in their communities. Almost all 50 states require a degree from a CWSE accredited institution before granting a license for social work.
<!- mfunc search_btn -> <!- /mfunc search_btn ->
Persons without a CSWE-accredited degree could potentially apply with their respective state board for an exemption. However, the majority of exemptions are typically granted to individuals already licensed to practice other related disciplines like medicine or psychology.
Search Accredited Social Work Programs
<!- mfunc feat_school ->
Featured Programs:
Sponsored School(s)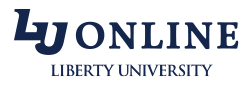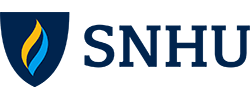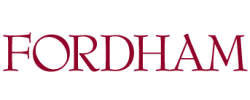 <!- /mfunc feat_school ->
Additional Resources for Social Workers in Nevada:
2022 US Bureau of Labor Statistics job market trends and salary figures for child, family, and school social workers, healthcare social workers, mental health and substance abuse social workers, and social workers (all other) are based on national data, not school-specific information. Conditions in your area may vary. Data accessed July 2023.