Social Work Degrees, Schools, and Careers in New Mexico
<!- mfunc search_box_body ->
<!- /mfunc search_box_body ->
<!- mfunc feat_school ->
Featured Programs:
Sponsored School(s)
<!- /mfunc feat_school ->
One can thank the New Mexico Department of Education for the numerous social work degree offerings in the state because all seven of the state's accredited social work degree programs are from public universities and there are four different state universities that offer programs. There is a nice balance of Bachelor of Social Work degree programs and Master of Social Work degree programs as well. New Mexico Highlands University is home to the oldest program in the state. The school's social work program has been accredited by the Council on Social Work Education since 1974. It offers both a BSW and MSW program and is one of the most highly regarded programs in the western part of the country. Eastern New Mexico and Western New Mexico are much more recent entrants to the scene as both schools have only just received accreditation in the last 25 years.
New Mexico also has a small professional social work community where child, family and school social workers (2,500) and healthcare social workers (640) make up most state's professional community according to the latest data from the United States Bureau of Labor Statistics. These social workers make an annual average salary of between $52,390 and $63,180 depending on the type of career.
The New Mexico State Board of Social Work Examiners is responsible for approving licensure for applicants in the state. According to the Board, clinical social workers in New Mexico "assess, diagnose, and treat, using psychotherapy and counseling." It also notes that clinical social workers can provide client-centered advocacy, consultation, and evaluation. It licenses three types of social worker.
Baccalaureate Social Worker (BSW) -- This requires applicants earn a BSW degree from an accredited program, completion of the Bachelor's examination and completion of a class in New Mexico cultures, an interesting requirement that is unique to the state and its history. This licensure doesn't allow social workers in the state to practice clinically or independently.
<!- mfunc search_btn -> <!- /mfunc search_btn ->
Master Social Worker (MSW) – This requires a Master's degree from an accredited institution as well as completion of the Master's exam. This type of license also has a New Mexico cultures class requirement that one can read about in the state regulations. This license does allow those who obtain it to provide diagnostic and preventative treatments and also allows MSWs to supervise BSWs in the workplace. It does not, however, allow licensees to practice independently.
Independent/Clinical Social Worker (CSW) – This license is for those looking for clinical licensure. LCSW's are allowed to diagnose, treat and prevent psychosocial dysfunction, disability or emotional and mental disorders. It requires a Master's degree, proof of the completed clinical examination and applicants must complete and document 3,600 hours of licensed masters level social work experience which has been accumulated over no more than a 60 month period. This is the highest type of licensure in the state.
New Mexico Social Work Degrees, Schools, and Careers
The aforementioned New Mexico Highlands University has a BSW program that prepares students for generalist practice and the skills and knowledge to practice with Hispanic, American Indian, and other diverse populations of New Mexico and the Southwest. The program is a 53-credit major, completed in four full-time semesters. It also has the oldest MSW program. New Mexico State University also offers both baccalaureate and masters level social work programs based on four principles: professional social work education; research; outreach; leadership and service.
Both schools are ranked among the top 200 in the country according to rankings from U.S. World News & Report. Eastern New Mexico and Western New Mexico are newer programs. Western offers both undergraduate and graduate education while Eastern currently only offers a BSW degree that has been accredited since 2005. Both programs encourage hands-on experience and bake professional service requirements/internships/work experience into the degree programs.
Online Social Work Schools in New Mexico
Western New Mexico University is the newest school in the state to offer an MSW program and it should be no surprise that it is also the only state-specific school that offers CSWE-accredited online social work degree programs as well. The school offers a comprehensive online education with undergraduate and graduate programs. Students can specialize in areas such as child and school social work and there are part-time and full-time options that are available to anyone in the country.
There are other schools and recognizable names that offer accredited online programs to students in New Mexico as well. The University of Tennessee and USC have accredited online MSW programs that are open to anyone in the country and do not require campus visits. The University of Buffalo and Texas State University also offer online degree programs.
Career Opportunities for Social Workers in New Mexico
The Department of Veterans Affairs is one of the largest employers of social workers in the country and that is especially true in New Mexico where the department in Albuquerque seemingly has open positions at all times. Other places in the state looking for social workers include the Las Cruces Public School District, UNM Hospitals, and even the Peterborough City Council. There are a number of clinics and community health organizations looking for qualified case managers and counselors with social work experience.  The New Mexico Chapter of the National Association of Social Workers has a job board on its website and is a great resource for tips on passing the licensure exam and passing all the necessary licensure requirements.
For more information about the process of becoming a social worker in New Mexico, visit our page on New Mexico social worker license requirements.
2022 US Bureau of Labor Statistics job market trends and salary figures for social workers, child, family, and school social workers, healthcare social workers, mental health and substance abuse social workers, and social workers (all other) are based on national data, not school-specific information. Conditions in your area may vary. Data accessed July 2023.
<!- mfunc search_btn -> <!- /mfunc search_btn ->
Child, Family, and School Social Workers Salary in New Mexico
| Location | 10% | 25% | Median | 75% | 90% |
| --- | --- | --- | --- | --- | --- |
| United States | $32,300 | $38,350 | $48,430 | $62,080 | $80,290 |
| New Mexico | $27,320 | $33,890 | $43,340 | $58,670 | $74,110 |
| Albuquerque, NM | $21,970 | $32,010 | $40,250 | $52,280 | $59,530 |
| Farmington, NM | $21,210 | $25,080 | $33,030 | $40,650 | $47,650 |
| Las Cruces, NM | $22,910 | $27,410 | $33,810 | $57,260 | $76,010 |
| Santa Fe, NM | $29,120 | $35,300 | $52,030 | $81,930 | $92,670 |
Table data taken from 2020 BLS (http://www.bls.gov/oes/current/oes211021.htm)
Healthcare Social Workers Salary in New Mexico
| Location | 10% | 25% | Median | 75% | 90% |
| --- | --- | --- | --- | --- | --- |
| United States | $36,110 | $45,280 | $57,630 | $72,120 | $87,150 |
| New Mexico | $33,850 | $45,770 | $56,280 | $67,390 | $84,300 |
| Albuquerque, NM | $34,570 | $42,640 | $52,230 | $59,990 | $69,990 |
| Farmington, NM | $25,860 | $27,670 | $30,680 | $47,180 | $65,850 |
| Las Cruces, NM | $27,450 | $41,310 | $52,010 | $59,740 | $107,240 |
| Santa Fe, NM | $36,610 | $40,970 | $44,280 | $47,590 | $53,950 |
Table data taken from 2020 BLS (http://www.bls.gov/oes/current/oes211022.htm)
Mental Health and Substance Abuse Social Workers Salary in New Mexico
| Location | 10% | 25% | Median | 75% | 90% |
| --- | --- | --- | --- | --- | --- |
| United States | $30,770 | $37,220 | $48,720 | $65,210 | $87,420 |
| New Mexico | $32,470 | $43,810 | $51,140 | $61,800 | $71,650 |
| Albuquerque, NM | $26,080 | $29,340 | $35,550 | $44,840 | $58,880 |
| Las Cruces, NM | $31,030 | $36,610 | $43,590 | $50,640 | $58,870 |
| Santa Fe, NM | $31,530 | $33,960 | $38,100 | $47,210 | $50,330 |
Table data taken from 2020 BLS (http://www.bls.gov/oes/current/oes211023.htm)
Featured New Mexico Schools with Social Work Degree Programs
<!- mfunc feat_school ->
Featured Programs:
Sponsored School(s)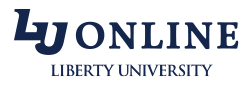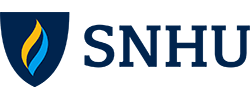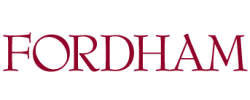 <!- /mfunc feat_school ->