Social Work Degrees, Schools, and Careers in Oregon
<!- mfunc search_box_body ->
<!- /mfunc search_box_body ->
<!- mfunc feat_school ->
Featured Programs:
Sponsored School(s)
<!- /mfunc feat_school ->
There are more than 250,000 college students attending school in Oregon and according to the Council on Social Work Education the state has nine accredited social work degree programs that are offered by six different universities. There is a good mix of state universities offering Bachelor of Social Work degrees and Master of Social Work degrees as well as private universities that offer BSW and MSW degree programs as well. In fact, Oregon has three universities that offer a MSW program which is worth pointing out because that is the degree track that leads to clinical licensure.
Despite a limited number of degree options, the professional social work industry in Oregon is thriving. According to the United States Bureau of Labor Statistics (BLS), as of May 2014, there were almost 10,000 professional social workers employed across the state. The vast majority of those professionals are child, family and school social workers (3,040), but there are also almost 2,000 substance abuse social workers in the state and more than 1,300 mental health social workers. The pay for social workers in Oregon is also pretty competitive to the rest of the country. The social workers can make an annual average salary of between $43,600 for child social workers to $61,500 for healthcare social workers, making Oregon one of the five highest-paying states in the country for healthcare social workers.
The Oregon Board of Licensed Social Workers is the organization responsible for approving licensure for applicants in the state. The Board offers four licensing programs and the requirements for these programs are as follows:
Registered Baccalaureate Social Workers
In order to qualify for this license the applicant needs to have a bachelor's degree in social work from an accredited program and proof that they have passed the Bachelor's level examination from the Association of Social Work Boards. This is an entry-level license and does not qualify the licensee to provide clinical social work.
Licensed Master's Social Worker (LMSW)
In order to qualify for this license the applicant must have a master's degree in social work from an accredited program and proof that they have passed the Master's examination from the ASWB. This license also does not qualify applicants to practice clinical social work but merely serves as a stepping stone towards the upper levels of licensure.
<!- mfunc search_btn -> <!- /mfunc search_btn ->
Clinical Social Work Associates (CSWA)
In order to qualify for this license, the applicant must have a master's degree and they must meet supervision requirements. This license is for MSW applicants who are working toward clinical licensure.  This is a 2-5 year program done under supervision.  Hours may be transferred from other states, with Board approval.
Licensed Certified Social Worker (LCSW)
The LCSW license is for social workers who have an MSW degree and are practicing clinical social work. To apply for a LCSW license, the applicant must have: 3,500 total work hours of experience; 2,000 direct client hours; 100 supervision hours; passing grade of the ASWB Clinical Exam. This license allows licensees to call themselves social workers and practice clinically in the state.
There are also administrative requirements to take care so be aware of all the rules and regulations.
Oregon Social Work Degrees, Schools, and Careers
Oregon has just one school where the social work program is ranked nationally but it is a gem. The School of Social Work at Portland State University is ranked 33rd in the country according to U.S. World News & Report. The program is one of the oldest in the country and has been accredited since 1964. The MSW program has concentrations in clinical practice, community development and management or administration. It also has dual degree programs in public health and a certificate program in Gerontology.
The two other schools that offer MSW programs in the state are particularly interesting because they are still in the candidacy phase of accreditation. Pacific University in Eugene and George Fox University in Newberg are both conditionally accredited for MSW programs and will be evaluated for full-time accreditation in 2016. Both schools offer BSW programs that have been accredited since the mid-1990s but anyone thinking about the graduate degree at either of those schools needs to be aware of the unique circumstances.
The three other schools that offer social work education in the state are the University of Portland, Concordia University which is also in Portland and Warner Pacific College which is also in Portland. The programs at Portland and Concordia University have both been accredited since 2006-2007 while the program at Warner Pacific is still in candidacy stages as well. If there is good news to take away from all of this, it is that the state and its universities seem committed to advancing social work education options across the state.
Online Social Work Schools in Oregon
It should be no surprise that Portland State leads the pack again when it comes to online social work education as well. The program is championed as the first online MSW program in the Pacific Northwest and it is indeed a fully online program that follows a three-year cohort model of education. There are concentrations in clinical practice and community leadership and the program is available to students across the country. There are three-day on-campus intensives at the beginning of each year. Other than that however, there isn't a single state-specific, online accredited degree program in social work.
There are however, a number of programs similar to Portland State that are available to students in Oregon. For example, Western New Mexico University and Humboldt State University are the only schools that online BSW programs that are available to students anywhere in the country. There are a lot more online MSW programs that are offered by big names like Arizona State, USC and Boston University and none of those programs have stringent campus requirements.
Career Opportunities for Social Workers in Oregon
The first place anyone looking for social work jobs in Oregon should head is to the website for the Oregon Chapter of the National Association of Social Workers. The organization maintains an active and organized job board for postings across the state and it does a much better job of keeping the board current than many of its counterparts in other states. The state of Oregon is hiring social workers and seems to constantly have a need for that job to be filled.
The Department of Veterans Affairs, perhaps the largest employer of social workers in the country, has an office in Eugene and is looking for social workers. The Mid-Columbia Medical Center, Salem Hospital, the Shriner's Hospital for Children and Tuality Healthcare are examples of hospitals and healthcare companies looking for social workers or case managers with social work experience. There are also a number of community health organizations, hospices and elder care facilities around the state that are looking for social workers too.
For more information about the process of becoming a social worker in Oregon, visit our page on Oregon social worker license requirements.
<!- mfunc search_btn -> <!- /mfunc search_btn ->
Child, Family, and School Social Workers Salary in Oregon
| Location | 10% | 25% | Median | 75% | 90% |
| --- | --- | --- | --- | --- | --- |
| United States | $32,300 | $38,350 | $48,430 | $62,080 | $80,290 |
| Oregon | $35,190 | $41,490 | $51,020 | $64,600 | $74,210 |
| Bend, OR | $26,630 | $30,200 | $40,020 | $50,410 | $60,310 |
| Corvallis, OR | $20,430 | $24,070 | $37,970 | $58,860 | $69,850 |
| Eugene-Springfield, OR | $27,420 | $32,260 | $42,230 | $48,710 | $58,850 |
| Medford, OR | $27,440 | $33,630 | $44,250 | $48,710 | $58,850 |
| Portland-Vancouver-Hillsboro, OR-WA | $19,590 | $31,970 | $44,250 | $55,040 | $58,860 |
| Salem, OR | $34,100 | $40,390 | $46,510 | $56,100 | $60,680 |
Table data taken from 2020 BLS (http://www.bls.gov/oes/current/oes211021.htm)
Healthcare Social Workers Salary in Oregon
| Location | 10% | 25% | Median | 75% | 90% |
| --- | --- | --- | --- | --- | --- |
| United States | $36,110 | $45,280 | $57,630 | $72,120 | $87,150 |
| Oregon | $50,080 | $62,390 | $75,380 | $90,040 | $103,360 |
| Bend, OR | $42,230 | $51,120 | $59,870 | $69,480 | $75,180 |
| Corvallis, OR | $49,810 | $52,860 | $57,970 | $62,770 | $70,910 |
| Eugene-Springfield, OR | $33,740 | $47,310 | $63,830 | $72,720 | $78,050 |
| Medford, OR | $48,110 | $52,390 | $62,560 | $71,260 | $76,470 |
| Portland-Vancouver-Hillsboro, OR-WA | $41,630 | $50,910 | $62,660 | $75,280 | $89,630 |
| Salem, OR | $42,240 | $50,530 | $59,990 | $72,990 | $86,290 |
Table data taken from 2020 BLS (http://www.bls.gov/oes/current/oes211022.htm)
Mental Health and Substance Abuse Social Workers Salary in Oregon
| Location | 10% | 25% | Median | 75% | 90% |
| --- | --- | --- | --- | --- | --- |
| United States | $30,770 | $37,220 | $48,720 | $65,210 | $87,420 |
| Oregon | $28,070 | $33,990 | $44,790 | $64,200 | $78,880 |
| Bend, OR | $31,100 | $50,450 | $57,090 | $65,050 | $75,340 |
| Eugene-Springfield, OR | $25,730 | $27,340 | $30,010 | $36,890 | $53,170 |
| Medford, OR | $31,090 | $44,630 | $53,880 | $61,180 | $70,500 |
| Portland-Vancouver-Hillsboro, OR-WA | $26,680 | $31,600 | $38,410 | $52,700 | $72,890 |
| Salem, OR | $35,710 | $39,030 | $46,510 | $53,460 | $61,160 |
Table data taken from 2020 BLS (http://www.bls.gov/oes/current/oes211023.htm)
Featured Oregon Schools with Social Work Degree Programs
<!- mfunc feat_school ->
Featured Programs:
Sponsored School(s)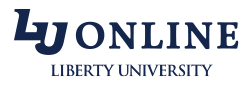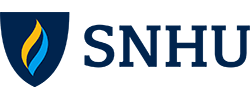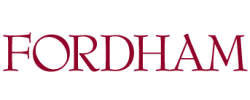 <!- /mfunc feat_school ->