Social Work Degrees, Schools, and Careers in Maine
<!- mfunc search_box_body ->
<!- /mfunc search_box_body ->
<!- mfunc feat_school ->
Featured Programs:
Sponsored School(s)
<!- /mfunc feat_school ->
It is pretty much the exact opposite of immediately obvious but Maine is home to a number of excellent social work degree options including multiple well-received and prestigious online social work degree programs that is still a nascent field. No, Maine is not going to have the same range of options that a state like California or Florida will have. But according to the Council on Social Work Education, Maine has six accredited social work degree programs.
These programs are offered by four different universities, three of which are public universities and then there is the University of New England in Portland. The state has boasted accredited social work degree programs since the University of Southern Maine saw its BSW program accredited in 1974. It wasn't until 1990 that the University of Maine saw its Masters of Social Work (MSW) degree program accredited and that was one of only two MSW programs in the state until the University of Southern Maine's MSW program was accredited in 2001.
Maine is also home to more than 3,000 professional social workers according to the latest data from the United States Bureau of Labor Statistics. The vast majority of these social workers are either child, family, and school social workers (1,580) or mental health and substance abuse social workers (1,300). But there are also more than 700 healthcare social workers in the state as well. These social workers make an annual average salary of between $46,650 for school and child social workers to $55,790 for substance abuse social workers. These may not seem like large numbers when looked at through a macros lens, but compared to other states its size, Maine has a good number of social work education options and a sizable and active social work community as well.
<!- mfunc search_btn -> <!- /mfunc search_btn ->
The Maine State Board of Social Work Licensure is responsible for approving licensure for qualified applicants in the state. Maine does things a little bit different than other states and it has five different types of licenses. They include:
Licensed Social Worker (LSW) -- This requires applicants earn a BSW degree from an accredited program, completion of the Bachelor's examination and three professional letters of recommendation including two from licensed social workers. LSW's collect data, serve as a family advocate and coordinate social services among other things.
Licensed Social Worker, Conditional (LSXW) – This also requires a Bachelor's degree but the applicant must also be in the process of completing an internship to progress to another level of licensure. It too requires professional references as well as evidence of employment in a social work setting as LSXW's must obtain four hours per month of supervised work experience.
Licensed Master Social Worker (LMSW) – This requires a Master's degree from an accredited institution as well as completion of the Master's exam as well as three professional references including two from LCSWs licensed in other states. This license is for those who are considered Master Social Workers by the board but only perform non-clinical functions.
Licensed Master Social Worker, CC (LMCSW) – This license is specifically for Master Social Workers who engage in clinical practice but have not yet completed the consultation hours required for independent licensure. The licensee can perform all of the functions of a LMSW but they also must receive four months of consultation (mostly independent) while practicing social work in a clinical setting.
Licensed Clinical Social Worker (LCSW) – This license is for those looking for clinical licensure. LCSW's are allowed to diagnose, treat and prevent psychosocial dysfunction, disability or emotional and mental disorders. It requires a Master's degree, proof of the completed consultation, three letters of recommendation and proof of passage of the clinical exam.
Maine Social Work Degrees, Schools, and Careers
The University of Maine and the University of Southern Maine are the two schools in the state that offer not only a BSW degree program but also an MSW degree program. The University of Maine offered a BSW program since the 1950s and the program has now grown to an average enrollment of over 125 students. It offers small classes, world-class faculty and a number of excellent opportunities for students to get involved in the community. The MSW program offers a concentration in Advanced Generalist Social Work and also offers certificate programs in Gerontology and is one of the best programs in the country according to rankings from U.S. World News & Report. The program has been accredited since 1990. The University of Southern Maine has a BSW program that has been around since the 1970s and a more recent MSW program that has only been accredited since the early 2000s. The programs put a heavy emphasis on real world experience and offer students the opportunity to do internships and work in the field as well.
The University of Maine at Presque Isle is the third school offering social work degree programs. Its BSW program has only been accredited since 1999 but students are required to complete two field practicums before they graduate and the university has a strong relationship with medical centers and organizations throughout the state.  The fourth and final university that offers social work degree programs in the state is the University of New England in Portland. The University of New England actually doesn't offer a BSW degree and instead offers only a MSW program that has been recognized as one of the best in the country according to U.S. World News & Report. The program is acclaimed around the country and offers concentrations in everything from Addictions and Gerontology to Military Social Work and Social Policy. The program has been accredited since 1990 and has rapidly grown into a household name in part because of the popularity of its online social work degree program.
Online Social Work Schools in Maine
The University of New England has one of the most popular online MSW degree programs in the entire country. Not only is the program accredited by the CSWE, but it is open to students anywhere in the country, offers an advanced standing and traditional track path, doesn't require campus visits, offers asynchronous learning opportunities, and has Group-Practice or Organizational and Community Practice.
This is the only state-specific school with an online social work degree, but there are other schools and recognizable names that offer accredited online programs to students in Maine as well. The University of New Hampshire is nearby and it offers a 28-month program with mostly asynchronous instruction. The University of North Carolina at Chapel Hill offers a three-year distance education MSW program. The University of Tennessee, Valdosta State University in Georgia, and Western New Mexico University all offer online MSW programs that are accredited as well.
Career Opportunities for Social Workers in Maine
Traditionally, social workers are found in hospitals, medical facilities or state-run clinics. But there are plenty of individual social workers across the state as well as a need for social workers in other industries as well. The Department of Veterans Affairs in Augusta is looking for multiple social workers to help, the Maine Medical Center is also looking for social workers.
<!- mfunc search_btn -> <!- /mfunc search_btn ->
Community Care Maine and MaineHealth are two of the state's larger organizations that are also looking for intake social workers and crisis response workers. There are also hospices and care facilities throughout the state looking for social workers as well. The Maine Chapter of the National Association of Social Workers maintains information on employment in the state on its website.
For more information about the process of becoming a social worker in Maine, visit our page on Maine social worker license requirements.

Child, Family, and School Social Workers Salary in Maine
| Location | 10% | 25% | Median | 75% | 90% |
| --- | --- | --- | --- | --- | --- |
| United States | $32,300 | $38,350 | $48,430 | $62,080 | $80,290 |
| Maine | $44,290 | $52,340 | $56,670 | $65,410 | $81,050 |
| Bangor, ME | $29,320 | $35,900 | $37,960 | $44,920 | $47,790 |
| Lewiston-Auburn, ME | $32,340 | $36,410 | $39,870 | $49,560 | $79,810 |
| Portland-South Portland-Biddeford, ME | $34,280 | $37,960 | $47,140 | $55,850 | $63,360 |
Table data taken from 2020 BLS (http://www.bls.gov/oes/current/oes211021.htm)
Healthcare Social Workers Salary in Maine
| Location | 10% | 25% | Median | 75% | 90% |
| --- | --- | --- | --- | --- | --- |
| United States | $36,110 | $45,280 | $57,630 | $72,120 | $87,150 |
| Maine | $41,550 | $48,290 | $56,760 | $63,750 | $74,460 |
| Bangor, ME | $35,520 | $40,760 | $46,330 | $55,970 | $68,580 |
| Lewiston-Auburn, ME | $39,930 | $42,870 | $47,770 | $54,100 | $58,680 |
| Portland-South Portland-Biddeford, ME | $34,130 | $39,930 | $47,170 | $56,790 | $63,690 |
Table data taken from 2020 BLS (http://www.bls.gov/oes/current/oes211022.htm)
Mental Health and Substance Abuse Social Workers Salary in Maine
| Location | 10% | 25% | Median | 75% | 90% |
| --- | --- | --- | --- | --- | --- |
| United States | $30,770 | $37,220 | $48,720 | $65,210 | $87,420 |
| Maine | $41,890 | $47,380 | $55,760 | $64,290 | $79,130 |
| Bangor, ME | $35,400 | $41,260 | $49,630 | $62,280 | $83,430 |
| Lewiston-Auburn, ME | $44,160 | $55,780 | $66,460 | $74,410 | $90,370 |
| Portland-South Portland-Biddeford, ME | $34,730 | $42,450 | $50,760 | $59,330 | $81,790 |
Table data taken from 2020 BLS (http://www.bls.gov/oes/current/oes211023.htm)
Featured Maine Schools with Social Work Degree Programs
<!- mfunc feat_school ->
Featured Programs:
Sponsored School(s)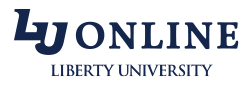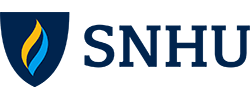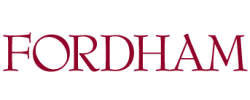 <!- /mfunc feat_school ->