Social Work Degrees, Schools, and Careers in Minnesota
<!- mfunc search_box_body ->
<!- /mfunc search_box_body ->
<!- mfunc feat_school ->
Featured Programs:
Sponsored School(s)
<!- /mfunc feat_school ->
When it comes to social work degree options, it would be unwise to overlook Minnesota. Not only does the state have 23 accredited degree programs spread throughout the state according to the Council on Social Work Education, but five of the state's eight accredited Masters of Social Work (MSW) degree programs are ranked among the Top 200 in the country. There is a good mix of public universities and private institutions that offer these programs and it is also encouraging that while Bachelor of Social Work (BSW) programs usually vastly outnumber MSW programs in most states, Minnesota has a much more even balance.
According to the United States Bureau of Labor Statistics (BLS), the professional social work industry is relatively large in Minnesota as well. As of May 2022, the state is home to more than 16,000 professional social workers located primarily in either of the twin cities of Minneapolis or St. Paul. Almost half of those social workers are child, family, and school social workers (7,400) but there are also approximately 2,690 healthcare social workers, 2,690 substance abuse social workers and 3,620 specialty social workers that are also employed across the state. The annual average salary of social workers in Minnesota ranges from between $64,080 for healthcare social workers and $67,960 for specialty social workers.
The State of Minnesota Board of Social Work is in charge of licensing social workers in the state and it approves four levels of licensure. The licenses are:
Licensed Social Worker (LSW)
This license is for those who have just began their social work education. For example, in order to qualify for this license, applicants only need a BSW degree from a CSWE-accredited program. They must also pass the baccalaureate level exam from the Association of State Social Work Boards (ASWB). But that is it. Unfortunately, for obvious reasons, this license doesn't qualify licensees to practice clinically.
Licensed Graduate Social Worker (LGSW)
A person can apply for LGSW without work experience but they do need to earn at least an MSW from a CSWE-accredited program. The LGSW will qualify for licensure as a LISW or LICSW after a period of supervised experience that equals at least 4,000 hours. Obviously, this license also doesn't qualify licensees for clinical practice.
Licensed Independent Social Worker (LISW)
A LISW is nonclinical social worker who is currently or was recently enrolled in an MSW degree program from a CSWE-accredited degree program. The applicant will also need to pass the master's level exam administered by the ASWB. In order to become a LISW, applicants must also complete 4,000 hours of work experience, including at least 100 hours of supervised work experience. An LISW can go into independent practice in nonclinical social work but in order to go into independent clinical practice the candidate must have an LICSW license.
<!- mfunc search_btn -> <!- /mfunc search_btn ->
Licensed Independent Clinical Social Worker (LICSW)
Applicants for this license have likely already been practicing some sort of social work for at least two years. This license is for those obviously interested in independent clinical work. They will need at least an MSW from a CSWE-accredited program that includes 24 semester hours in clinical knowledge areas. They will also need to pass the ASWB clinical exam, 200 hours of clinical supervision and at least 4,000 hours of supervised experience, includin at least 1,800 hours of work that involves direct client contact.
Minnesota Social Work Degrees, Schools, and Careers
According to U.S. World News & Report, the top-ranked school of social work in Minnesota belongs to the University of Minnesota - Twin Cities. It is ranked No. 33 in the country and is the only type of social work degree offered by the school and has been accredited since 1919. It offers concentrations in subjects like social policy and community development, a PhD in the subject, and multiple dual degree options including one with Urban Planning. Next on the list is the joint program offered in collaboration by St. Catherine University and the University of St. Thomas. It is ranked No. 52 in the country, it has been accredited since 1990, offers a concentration in clinical practice and offers multiple dual-degree options. University of Minnesota - Duluth offers both undergraduate and graduate options. It is ranked No. 79 in the country and its most recent accreditation came in 1989 and it offers a concentration in advanced generalism.
Augsburg College is home to the No. 104 ranked program in the country and its been accredited since 1993. It too offers multiple dual-degree options and a slew of concentrations. Last but not least is St. Cloud University, which checks in at No. 172 in the country. It has only been accredited since 2007 but offers an advanced generalist concentration. The other schools that offer a MSW in Minnesota are the College of Saint Scholastica, Minnesota State University, Mankato and Walden University. Most of those schools offer undergraduate degree programs as well, but there are other schools in the state that only offer BSW degree programs. They include Winona State University, St. Olaf College, Metropolitan State University and others.
Online Social Work Schools in Minnesota
Unfortunately for students looking for state-specific universities offering online social work degrees, Minnesota doesn't have any online programs that are accredited. The good news is that there are programs around the country that do. Western New Mexico University offers a full-time online BSW option with very few in-person and on-campus requirements and Humboldt State University is the other online BSW degree provider that is accredited. Students looking for online MSW programs have more options because schools like Widener University, the University of Buffalo, Arizona State University and Fordham University all offer online MSW programs that do not have stringent on-campus requirements for any part of the program.
Career Opportunities for Social Workers in Minnesota
According to their website the Department of Veterans Affairs is the largest single employer of qualified social workers in the country and the chapter in Minneapolis is currently looking for a qualified social worker to help with its addiction services and its homeless outreach program. Dakota County is looking for a social work to join its mental health assessment staff. There are also a number of hospitals and healthcare organizations looking for social workers such as the HealthEast Care System, Canvas Health, Fairview Health Services and Lakeview Hospital. The Minnesota chapter of the National Association of Social Workers has job postings on its website that are worth exploring.
For more information about the process of becoming a social worker in Minnesota, visit our page on Minnesota social worker license requirements.
2022 US Bureau of Labor Statistics job market trends and salary figures for social workers, child, family, and school social workers, healthcare social workers, mental health and substance abuse social workers, and social workers (all other) are based on national data, not school-specific information. Conditions in your area may vary. Data accessed July 2023.
<!- mfunc search_btn -> <!- /mfunc search_btn ->
Child, Family, and School Social Workers Salary in Minnesota
| Location | 10% | 25% | Median | 75% | 90% |
| --- | --- | --- | --- | --- | --- |
| United States | $32,300 | $38,350 | $48,430 | $62,080 | $80,290 |
| Minnesota | $35,270 | $42,670 | $55,230 | $71,240 | $84,560 |
| Duluth, MN-WI | $36,510 | $43,780 | $56,320 | $68,760 | $74,840 |
| Mankato-North Mankato, MN | $33,700 | $38,750 | $44,830 | $57,030 | $71,770 |
| Minneapolis-St. Paul-Bloomington, MN-WI | $35,100 | $48,400 | $63,750 | $75,110 | $92,860 |
| Rochester, MN | $41,720 | $51,090 | $61,960 | $71,760 | $77,560 |
| St. Cloud, MN | $40,880 | $50,790 | $57,790 | $80,120 | $93,030 |
Table data taken from 2020 BLS (http://www.bls.gov/oes/current/oes211021.htm)
Healthcare Social Workers Salary in Minnesota
| Location | 10% | 25% | Median | 75% | 90% |
| --- | --- | --- | --- | --- | --- |
| United States | $36,110 | $45,280 | $57,630 | $72,120 | $87,150 |
| Minnesota | $35,790 | $46,720 | $58,170 | $70,630 | $81,040 |
| Duluth, MN-WI | $38,320 | $43,690 | $51,410 | $58,340 | $63,510 |
| Mankato-North Mankato, MN | $34,760 | $41,450 | $52,900 | $58,030 | $61,120 |
| Minneapolis-St. Paul-Bloomington, MN-WI | $34,920 | $41,300 | $52,220 | $64,060 | $75,500 |
| Rochester, MN | $46,050 | $53,880 | $62,870 | $73,910 | $83,260 |
| St. Cloud, MN | $35,100 | $39,970 | $46,720 | $56,010 | $61,960 |
Table data taken from 2020 BLS (http://www.bls.gov/oes/current/oes211022.htm)
Mental Health and Substance Abuse Social Workers Salary in Minnesota
| Location | 10% | 25% | Median | 75% | 90% |
| --- | --- | --- | --- | --- | --- |
| United States | $30,770 | $37,220 | $48,720 | $65,210 | $87,420 |
| Minnesota | $39,790 | $48,610 | $63,190 | $77,550 | $88,950 |
| Duluth, MN-WI | $32,700 | $35,880 | $43,580 | $56,550 | $67,950 |
| Mankato-North Mankato, MN | $50,720 | $53,170 | $57,260 | $62,590 | $67,220 |
| Minneapolis-St. Paul-Bloomington, MN-WI | $33,300 | $38,030 | $45,360 | $60,410 | $73,670 |
| Rochester, MN | $31,790 | $36,050 | $46,330 | $54,890 | $59,950 |
| St. Cloud, MN | $32,840 | $36,030 | $46,460 | $62,530 | $74,360 |
Table data taken from 2020 BLS (http://www.bls.gov/oes/current/oes211023.htm)
Featured Minnesota Schools with Social Work Degree Programs
<!- mfunc feat_school ->
Featured Programs:
Sponsored School(s)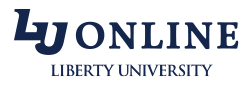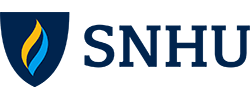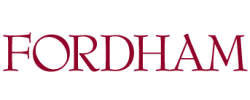 <!- /mfunc feat_school ->