Social Work Degrees, Schools, and Careers in Vermont
<!- mfunc search_box_body ->
<!- /mfunc search_box_body ->
<!- mfunc feat_school ->
Featured Programs:
Sponsored School(s)
<!- /mfunc feat_school ->
Vermont has been a late adopter to social work education although it isn't surprising that the state's options are someone limited. It wasn't until the University of Vermont's Masters of Social Work (MSW) program became accredited in 1992 that the state had a program that would qualify candidates for clinical licensure and up until Champlain College received accreditation for its Bachelors of Social Work (BSW) program in 2009, UVM and Castleton State College were the only schools in the state offering accredited social work education.
The state has a healthy but small professional social work community according to the United States Bureau of Labor Statistics (BLS). The numbers show that as of May of 2022, there are about 2,200 professional social workers spread across Vermont with child, family and school social workers as well as mental health and substance abuse social workers making up the majority of the professional population. Average salaries range from $54,820 for child, family, and school social workers to $64,760 for specialty social workers.
The Vermont Office of Professional Regulation is in charge of approving licensure for clinical social workers in the state and it recognizes two types of social work licenses – the Licensed Master's Social Worker (LMSW) and the License of Independent Clinical Social Workers (LICSW). The requirements for LMSW include: (a) a master's or doctoral degree from a program accredited by the Council on Social Work Education (CSWE); (b) record of successful completion of the Association of Social Work Boards master's level exam; (c) record of successful completion of the Vermont jurisprudence exam. For this level of licensure, there is no supervised practice requirement.
<!- mfunc search_btn -> <!- /mfunc search_btn ->
For the LICSW, all of the requirements are the same except that LICSW's need to also successfully complete 3,000 hours of supervised practice and that 2,000 of those hours need to be spent practicing psychotherapy. If the candidate already is a LMSW, the supervised experience requirement is only 2,000 hours but the psychotherapy provision is still there. A national background check is required for licensure. Individuals who wish to provide direct counseling will need the LCSW.
Vermont Social Work Degrees, Schools, and Careers
The University of Vermont is home to the oldest social work degree program in the state as its BSW program was first accredited in 1977. The program is comprised of three components general coursework, professional requirements and electives. Students learned a generalist social work practice and get experience working in the field and developing their professional credentials as well. The school is also home to the state's only MSW program which is important because that is also the only program that will qualify students for clinical licensure down the road. The program is broken into the foundation year and the concentration year and can be taken on a full-time or part-time basis. The classes are typically held in three-hour blocks on weekdays and a minimum of 900 hours of field practice is required for graduation.
Castleton State University had its program accredited in 1981 and offers a BSW at state school prices. The program puts a heavy emphasis on accumulating practical field experience and by the time students graduate they will have accumulated more than 500 hours of practical field experience. Champlain College offers the newest BSW program and its upside-down curriculum means that students take introductory classes at the same time that they start their professional field experience as well. Students also have the opportunity to study abroad and take a year-long field internship when they are seniors.
Online Social Work Schools in Vermont
According to the CSWE, there aren't any accredited online social work degree programs in the state of Vermont. Fortunately, students have more options than in-state colleges. Many programs offer online classes for the MSW, with fieldwork done in the student's community. One of the top-ranked online programs is at University of Southern California. Students can start at multiple times throughout the year and USC does not require campus visits. University of New England, one of the best colleges for veterans according to U.S. News & World Report, offers a part-time online MSW program that takes three to four years to complete. UNE does not require campus visits, and fieldwork is completed in the student's community.
Career Opportunities for Social Workers in Vermont
There are many different types of organizations and companies that require help from professional social workers in Vermont. The most common employers across the country include hospitals, community health centers, prisons, and schools. In fact, Community Health Centers of Burlington has multiple open positions for clinical social workers, the State of Vermont is constantly looking for case managers with social work experience, and Rutland Regional Medical Center is always on the lookout for good clinical social workers as well.
For more information about the process of becoming a social worker in Vermont, visit our page on Vermont social worker license requirements.
2022 US Bureau of Labor Statistics job market trends and salary figures for social workers, child, family, and school social workers, healthcare social workers, mental health and substance abuse social workers, and social workers (all other) are based on national data, not school-specific information. Conditions in your area may vary. Data accessed July 2023.
<!- mfunc search_btn -> <!- /mfunc search_btn ->
Child, Family, and School Social Workers Salary in Vermont
| Location | 10% | 25% | Median | 75% | 90% |
| --- | --- | --- | --- | --- | --- |
| United States | $32,300 | $38,350 | $48,430 | $62,080 | $80,290 |
| Vermont | $35,520 | $43,180 | $54,520 | $62,360 | $71,730 |
| Burlington-South Burlington, VT | $27,450 | $31,570 | $38,150 | $49,450 | $60,380 |
Table data taken from 2020 BLS (http://www.bls.gov/oes/current/oes211021.htm)
Healthcare Social Workers Salary in Vermont
| Location | 10% | 25% | Median | 75% | 90% |
| --- | --- | --- | --- | --- | --- |
| United States | $36,110 | $45,280 | $57,630 | $72,120 | $87,150 |
| Vermont | $35,760 | $43,440 | $56,160 | $68,120 | $80,050 |
| Burlington-South Burlington, VT | $33,030 | $37,260 | $50,410 | $58,200 | $65,460 |
Table data taken from 2020 BLS (http://www.bls.gov/oes/current/oes211022.htm)
Mental Health and Substance Abuse Social Workers Salary in Vermont
| Location | 10% | 25% | Median | 75% | 90% |
| --- | --- | --- | --- | --- | --- |
| United States | $30,770 | $37,220 | $48,720 | $65,210 | $87,420 |
| Vermont | $32,770 | $36,960 | $44,890 | $57,650 | $72,480 |
| Burlington-South Burlington, VT | $28,470 | $33,140 | $38,470 | $49,640 | $63,790 |
Table data taken from 2020 BLS (http://www.bls.gov/oes/current/oes211023.htm)
Featured Vermont Schools with Social Work Degree Programs
<!- mfunc feat_school ->
Featured Programs:
Sponsored School(s)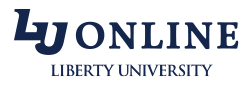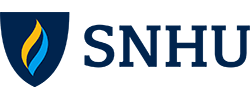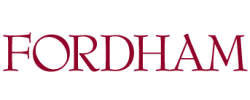 <!- /mfunc feat_school ->