Social Work Degrees, Schools, and Careers in Iowa
<!- mfunc search_box_body ->
<!- /mfunc search_box_body ->
<!- mfunc feat_school ->
Featured Programs:
Sponsored School(s)
<!- /mfunc feat_school ->
When someone begins a list of states with a wide breadth of social work degree options, the guess is that Iowa doesn't get consideration for the top of the list. But while there are some states that do have a wider range of options, Iowa is a hardly a slouch in the department. According to the Council on Social Work Education, Iowa is home to 16 social work degree programs, only four of which are the Masters of Social Work (MSW) degree programs that offer the path to clinical licensure in Iowa or any other state for that matter. The rest of the programs are Bachelor of Social Work (BSW) degree programs and there is a good mix of options in that regard when it comes to choosing between public and private education and the quality and reputation of the programs.
According to the United States Bureau of Labor Statistics (BLS), the professional social work community is relatively small in Iowa. As of May 2022, there were a little over 5,000 professional social workers employed across the state. More than half of those social workers are child, family, and school social workers (2,970) but there are also approximately 1,150 healthcare social workers, 1,000 substance abuse social workers and 250 specialty social workers working in Iowa. The low cost of living in Iowa means that wages aren't too high, but Iowa still pays its social workers well compared to some of its Midwestern neighbors. The annual average salary of social workers in the state ranges between $49,850 for substance abuse social workers and $67,710 for specialty social workers.
In Iowa, the Bureau of Professional Licensure operates under the umbrella of the Department of Public Health and is responsible for issuing licenses to social workers. Iowa does offer a license option at the bachelor's level. The Licensed Bachelor Social Worker (LBSW) has a limited scope in practice but it also only requires a BSW degree and that students pass the baccalaureate level exam from the Association of State Social Work Boards (ASWB). There are two licenses at the master's level.
Licensed Master Social Worker (LMSW)
Licensed Independent Social Worker (LISW)
In Iowa, the LMSW may not be in solo practice. Both licenses require a Masters in Social Work from an accredited college. In addition, the ASWB examinations (Master's level and Clinical level respectively) will be required. To get the independent license, a master social worker will need two years of experience under the supervision of a qualified LISW. That experience must add up to 4,000 hours of work experience and can be completed over a six-year period if necessary. At least 110 hours must be direct contact between the applicant and an LISW and up to 60 hours can be completed in small group settings.
<!- mfunc search_btn -> <!- /mfunc search_btn ->
Iowa Social Work Degrees, Schools, and Careers
In Iowa, there are four colleges which offer the MSW and are accredited by the Council on Social Work Education (CSWE). Clarke University in Dubuque is a college that is in candidacy status until February 2016, but it expects to be fully accredited. CU offers a two-year program, and it is the only private college in Iowa offering both the BSW and MSW. Then there is St. Ambrose University in Davenport. The School of Social work is ranked No. 79 according to U.S. World News & Report and it offers the MSW with a concentration specialization in Advanced Empowerment Practice and a certificate in School Social Work. Students may also work toward a dual degree with an MSW and MBA.
The University of Iowa in Iowa City is ranked No. 44 in the country and has been accredited since 1951. It offers a concentration specialty in clinical practice or as an advanced generalist. For students with their BSW, U of I has an advanced program requiring only 48 semester hours. For students with a BA in a different field, the program requires 60 credit hours.
The University of Northern Iowa in Cedar Falls is a relatively new school to the MSW field but it offers a number of concentration specializations, such as rural social work, criminal justice, and gerontology. UNI also offers two advanced concentrations, one in Trauma Informed Practice and the other in Social Administration.
All of those schools offer undergraduate degree programs as well, but there are other schools in the state that only offer BSW degree programs. Those schools include Briar Cliff University in Sioux City, Buena Vista University in Storm Lake, Dordt College in Sioux Center, Grand View University in Des Moines, Loras College in Dubuque and Luther College in Decorah and those are just a sampling.
Online Social Work Schools in Iowa
Iowa has been slow adopting to online education and online degree programs in particular. The only school in Iowa that offers an accredited online social work degree program is Briar Cliff University and its online BSW program is primarily a completion program to students who have already earned some credits.
Fortunately, today's technology makes going to college easier when there isn't a college close to home. More than 30 colleges across the United States offer the MSW through online channels. Some programs require college visits and fieldwork in a community local to the college, while others can be completed entirely within the student's jurisdiction. Indiana University, a top-ranked college near Indianapolis offers the online MSW program for students anywhere in the United States. Although IU does require a short orientation on its campus when the program begins, the fieldwork is completed in the student's own community. University of Southern California is a popular program for students who cannot attend traditional classes. The coursework is entirely completed online, and fieldwork is done in the community where the student lives. USC offers many different concentration specializations, including one for military social work.
Career Opportunities for Social Workers in Iowa
Social workers have many opportunities in the workforce, in both public and private organizations. The Social Security Administration, Department of Justice, and Veterans Administration all have significant hiring rates for master's level social workers. Hospitals and public health facilities also keep a number of social workers on staff to assist patients who need resources after a health crisis or new diagnosis. In Iowa, the National Association of Social Workers – Iowa Chapter lists opportunities for jobs. One immediate need is with the U.S. Committee for Refugees and Immigrants.
Social workers will continue to be needed with every age, race, and culture, not just in the United States, but around the world. As Baby Boomers age, they need the services of social workers to help them cope with new situations. Schools have students dealing with complex situations. Social workers are the solution. Even corporate America is discovering the value of a social worker to help build relationships between staff. Refugees from around the world need assistance when they integrate into a new community. Social workers build these bridges. Take the first step toward helping others and get more information about obtaining an MSW.
For more information about the process of becoming a social worker in Iowa, visit our page on Iowa social worker license requirements.
2022 US Bureau of Labor Statistics job market trends and salary figures for social workers, child, family, and school social workers, healthcare social workers, mental health and substance abuse social workers, and social workers (all other) are based on national data, not school-specific information. Conditions in your area may vary. Data accessed July 2023.
<!- mfunc search_btn -> <!- /mfunc search_btn ->
Child, Family, and School Social Workers Salary in Iowa
| Location | 10% | 25% | Median | 75% | 90% |
| --- | --- | --- | --- | --- | --- |
| United States | $32,300 | $38,350 | $48,430 | $62,080 | $80,290 |
| Iowa | $28,590 | $34,900 | $47,630 | $65,340 | $79,170 |
| Ames, IA | $22,400 | $33,850 | $42,050 | $48,500 | $60,450 |
| Cedar Rapids, IA | $26,820 | $32,190 | $37,200 | $46,320 | $60,450 |
| Davenport-Moline-Rock Island, IA-IL | $28,440 | $37,860 | $60,450 | $83,060 | $92,100 |
| Des Moines-West Des Moines, IA | $26,360 | $32,120 | $41,500 | $54,300 | $61,050 |
| Dubuque, IA | $26,410 | $29,360 | $53,010 | $60,450 | $60,460 |
| Iowa City, IA | $26,720 | $29,370 | $33,960 | $39,390 | $60,450 |
| Sioux City, IA-NE-SD | $27,720 | $32,450 | $37,190 | $44,490 | $49,550 |
| Waterloo-Cedar Falls, IA | $32,460 | $35,210 | $40,800 | $54,630 | $60,460 |
Table data taken from 2020 BLS (http://www.bls.gov/oes/current/oes211021.htm)
Healthcare Social Workers Salary in Iowa
| Location | 10% | 25% | Median | 75% | 90% |
| --- | --- | --- | --- | --- | --- |
| United States | $36,110 | $45,280 | $57,630 | $72,120 | $87,150 |
| Iowa | $39,190 | $45,590 | $54,170 | $61,920 | $68,620 |
| Cedar Rapids, IA | $36,200 | $42,110 | $49,240 | $58,760 | $66,380 |
| Davenport-Moline-Rock Island, IA-IL | $23,260 | $31,930 | $40,590 | $49,130 | $62,000 |
| Des Moines-West Des Moines, IA | $40,220 | $44,910 | $51,480 | $59,150 | $66,380 |
| Dubuque, IA | $40,260 | $42,870 | $47,210 | $66,380 | $67,860 |
| Iowa City, IA | $41,080 | $45,610 | $53,310 | $60,850 | $67,650 |
| Sioux City, IA-NE-SD | $28,740 | $35,920 | $44,840 | $54,790 | $66,380 |
| Waterloo-Cedar Falls, IA | $29,960 | $34,540 | $41,660 | $49,650 | $63,670 |
Table data taken from 2020 BLS (http://www.bls.gov/oes/current/oes211022.htm)
Mental Health and Substance Abuse Social Workers Salary in Iowa
| Location | 10% | 25% | Median | 75% | 90% |
| --- | --- | --- | --- | --- | --- |
| United States | $30,770 | $37,220 | $48,720 | $65,210 | $87,420 |
| Iowa | $31,920 | $36,730 | $46,150 | $60,360 | $73,690 |
| Cedar Rapids, IA | $27,010 | $30,150 | $34,860 | $41,170 | $53,470 |
| Davenport-Moline-Rock Island, IA-IL | $20,520 | $25,660 | $32,180 | $39,410 | $51,410 |
| Des Moines-West Des Moines, IA | $31,970 | $38,020 | $43,860 | $49,180 | $61,670 |
| Iowa City, IA | $27,190 | $30,280 | $35,780 | $42,740 | $48,360 |
| Sioux City, IA-NE-SD | $28,060 | $32,690 | $40,910 | $48,680 | $85,820 |
Table data taken from 2020 BLS (http://www.bls.gov/oes/current/oes211023.htm)
Featured Iowa Schools with Social Work Degree Programs
<!- mfunc feat_school ->
Featured Programs:
Sponsored School(s)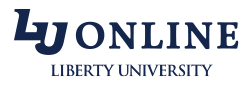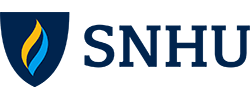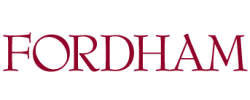 <!- /mfunc feat_school ->