Social Work Degrees, Schools, and Careers in Maryland
<!- mfunc search_box_body ->
<!- /mfunc search_box_body ->
<!- mfunc feat_school ->
Featured Programs:
Sponsored School(s)
<!- /mfunc feat_school ->
According to the Council on Social Work Education (CSWE), Maryland is home to 12 accredited degree-granting social work programs, but only three MSW programs. All three programs are offered by public universities – Morgan State, University of Maryland, Baltimore and Salisbury University – and in reality, almost all of the social work degree programs offered in Maryland are offered by state universities or public universities at the very least. The good news is that this means that most of the social work programs won't be overly expensive, at least for students who are from Maryland. But the bad news is that there isn't as much diversity in the competencies or curriculum in the programs.
There is other good news however as social work is one of the fastest growing occupations, according to the Bureau of Labor Statistics (BLS). The growth rate is about 19 percent, which is much higher than the 12 percent of most jobs. However, social workers who specialize in mental health and substance abuse are needed at an even higher rate of 23 percent. In Maryland, the BLS estimated that as of May 2014, there were more than 10,000 social workers employed across the state and those social workers were earning an annual average wage of between $45,830 and $66,370 depending on the specialty of the social worker in question.
In Maryland, to refer to oneself as a social worker, a license is required. The Department of Health and Mental Hygiene oversees the four types of licenses in Maryland.
LBSW - Licensed Bachelor Social Worker
LGSW - Licensed Graduate Social Worker
LCSW - Licensed Certified Social Worker
LCSW-C - Licensed Certified Social Worker – Clinical
The LBSW requires a Bachelors in Social Work (BSW), while the other three licenses require an MSW. Each license requires examination through the Association of Social Work Board (ASWB), but an applicant must apply for permission from the Maryland Board to take the exam. The LCSW requires at least two years of at least 3,000 supervised social work experience and also requires 100 hours of face-to-face supervision in the practice of social work. The LCSW-C has the same experience requirement except the difference is that half of those 3,000 hours must be completed face-to-face, an additional 144 hours of face-to-face supervision is also required, supervision in the assessment of psychotherapy, and documentation of 12 credits in a clinical social work course from an accredited program.
<!- mfunc search_btn -> <!- /mfunc search_btn ->
All of these requirements are spelled out on the Department website. Considering most of the licenses in Maryland require at least an MSW, those programs will be the most popular among students but they will also be the most competitive to gain entry to. To earn the MSW, a baccalaureate degree will be required. Having a BSW can give a student advanced standing in most programs, but colleges also accept another bachelor's degree, as long as the student has the prerequisites to handle the graduate level courses. Typically, the GRE is not required, but a minimum 3.0 GPA is the norm. Some schools may accept students on a conditional basis with a lower GPA. Coursework in the MSW program generally consists of classes and fieldwork. Every MSW program requires direct work with clients while under supervision. Some programs require a thesis to graduate, which is a large research project in one area of interest. Most programs in Maryland are 60 credit hours, plus fieldwork. Typically, an MSW can be completed in two to three years.
Maryland Social Work Degrees, Schools, and Careers
Let's start with the colleges that offer a BSW. Bowie State, Coppin State and University of Maryland, Baltimore County have the oldest BSW programs in the state as all three programs have been accredited since 1974 and offer similar coursework and graduation requirements. McDaniel College and Hood College are two of the only private universities in the state that offer BSW programs and both programs have been accredited since the 1970s as well. The newest program is at Sojourner-Douglass College which is primarily composed of adult students. The BSW program there was accredited in 2010 and has been attracting minority candidates ever since.
Maryland has three universities that offer the MSW degree. Morgan State University in Baltimore ranked No. 104 in Social Work in the U.S. News & World Report College Rankings in 2015. MSU is also one of the top Historically Black Colleges in the country. It has an advanced standing program for students with a BSW, but it also offers a program for those who did take not that route.
Salisbury State University in Salisbury ranked No. 172 in Social Work in the U.S. News Best Grad Schools, and it also tied for No. 53 in Best Colleges for Veterans. SSU has satellite programs with other universities across the state, and it offers an online program for students who live in Maryland, West Virginia, Virginia, and Pennsylvania.
Online Social Work Schools in Maryland
Online programs are very popular in today's world, and there are around 30 colleges which offer the MSW through an online program. One of those schools is Salisbury, which offers simulcast classes and is open to students in non-urban portions of the state as well as other states. However, some programs do require campus visits or fieldwork done within range of the college itself. Humboldt State University in California is a top-ranked public university which offers the online MSW, but it does require one to two campus visits each year to meet the faculty and other students in the program. Fieldwork is completed in your own community.
Indiana University, in Bloomington, Indiana ranks No. 12 in Social Work from the U.S. News College Report. Its online MSW requires a three-day orientation, which is the only travel requirement. Coursework is completely online, and fieldwork is done in the student's community, although it is overseen by the college. Students interested in public policy and research as it applies to social work should look into Rutgers, The State University of New Jersey. Its online program keeps the student-professor ratio in each class low, to provide individual attention. Fieldwork is done in the student's community. This program takes four semesters to complete.
Career Opportunities for Social Workers in Maryland
According to the BLS, state and local governments and the health care and social service assistance industries employ 77 percent of social workers. The District of Columbia is the top paying location for social workers at $77,000 annually, which helps drive wages in Maryland. Considering that the 2012 per capital income in Maryland is $53,800, the MSW is a good investment.
Sinai Hospital, one of the largest employers in Maryland, and the US Health & Human Service Department in Windsor Mills often have openings for social workers. Clinics in every city need quality social workers to provide clinical services, according to the Maryland Chapter of the National Association of Social Work. Many clinical social workers open their own clinic to provide private practice mental health services under their own umbrella. Social workers who study public policy and research may work in advocacy at the state or federal level.
Many welfare agencies are facing a shortage of workers to provide services to clients. The field is open for men and women to find employment in social work. Although most states do not reciprocate licenses, once licensure is granted in Maryland, it can be easier to get licensed in another state. Social workers are needed everywhere, in both rural and urban settings. An MSW opens the door to many employment opportunities in the local community and internationally. Consider this career field for professional development and the benefits to the community.
For more information about the process of becoming a social worker in Maryland, visit our page on Maryland social worker license requirements.
<!- mfunc search_btn -> <!- /mfunc search_btn ->
Child, Family, and School Social Workers Salary in Maryland
| Location | 10% | 25% | Median | 75% | 90% |
| --- | --- | --- | --- | --- | --- |
| United States | $32,300 | $38,350 | $48,430 | $62,080 | $80,290 |
| Maryland | $35,310 | $46,120 | $60,310 | $74,130 | $95,200 |
| Baltimore-Towson, MD | $22,040 | $30,700 | $45,950 | $60,960 | $74,290 |
| Bethesda-Rockville-Frederick, MD Metropolitan Division | $31,860 | $38,520 | $50,500 | $65,510 | $83,840 |
| Cumberland, MD-WV | $24,290 | $28,890 | $40,100 | $58,620 | $64,990 |
| Hagerstown-Martinsburg, MD-WV | $26,390 | $29,430 | $36,660 | $54,330 | $65,000 |
| Salisbury, MD | $22,520 | $25,860 | $38,490 | $53,700 | $67,500 |
Table data taken from 2020 BLS (http://www.bls.gov/oes/current/oes211021.htm)
Healthcare Social Workers Salary in Maryland
| Location | 10% | 25% | Median | 75% | 90% |
| --- | --- | --- | --- | --- | --- |
| United States | $36,110 | $45,280 | $57,630 | $72,120 | $87,150 |
| Maryland | $35,670 | $45,280 | $59,110 | $73,140 | $83,880 |
| Baltimore-Towson, MD | $34,980 | $45,500 | $57,680 | $70,220 | $79,180 |
| Bethesda-Rockville-Frederick, MD Metropolitan Division | $29,770 | $36,930 | $53,410 | $67,180 | $78,290 |
| Cumberland, MD-WV | $30,290 | $37,300 | $47,890 | $56,310 | $61,210 |
| Hagerstown-Martinsburg, MD-WV | $21,620 | $24,960 | $39,960 | $57,480 | $70,040 |
| Salisbury, MD | $40,260 | $49,360 | $52,330 | $58,180 | $61,880 |
Table data taken from 2020 BLS (http://www.bls.gov/oes/current/oes211022.htm)
Mental Health and Substance Abuse Social Workers Salary in Maryland
| Location | 10% | 25% | Median | 75% | 90% |
| --- | --- | --- | --- | --- | --- |
| United States | $30,770 | $37,220 | $48,720 | $65,210 | $87,420 |
| Maryland | $32,760 | $36,860 | $46,060 | $59,540 | $80,180 |
| Baltimore-Towson, MD | $28,320 | $34,390 | $44,520 | $56,510 | $66,520 |
| Bethesda-Rockville-Frederick, MD Metropolitan Division | $32,500 | $37,810 | $50,100 | $66,960 | $77,760 |
| Salisbury, MD | $20,780 | $21,850 | $23,640 | $29,310 | $47,120 |
Table data taken from 2020 BLS (http://www.bls.gov/oes/current/oes211023.htm)
Featured Maryland Schools with Social Work Degree Programs
<!- mfunc feat_school ->
Featured Programs:
Sponsored School(s)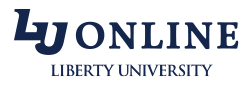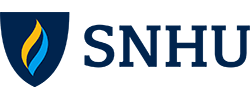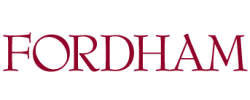 <!- /mfunc feat_school ->