Social Work Degrees, Schools, and Careers in Indiana
<!- mfunc search_box_body ->
<!- /mfunc search_box_body ->
<!- mfunc feat_school ->
Featured Programs:
Sponsored School(s)
<!- /mfunc feat_school ->
Indiana is an interesting state when it comes to social work education. According to the Council on Social Work Education, there are 17 accredited social work degree programs offered in Indiana, but only three of those programs are Masters of Social Work (MSW) programs and all three of the MSW programs are offered by state research universities. The other 14 programs are Bachelors of Social Work (BSW) programs offered by much smaller schools that most people outside of the state will have never heard of.
This makes the path to a social work career in Indiana a little bit trickier because while BSW programs are great stepping stones towards becoming a licensed social worker, in order to qualify for licensure in Indiana, applicants must have at least a Master's degree in the subject. The MSW is important because it increases not just earning potential, but opportunities in the field and so most students who are interested in a career in social work understand that they will need a MSW degree to do any sort of actual clinical social work.
The Indiana Professional Licensing Agency manages licenses within the state and its Behavioral Health and Human Services Licensing Board approves two social work licenses: the LSW (Licensed Social Worker), which requires the Bachelors in Social Work (BSW); and LCSW (Licensed Clinical Social Worker) requires an MSW. Both licenses have post-graduate field work requirements which include face-to-face supervision time with a licensed social worker. In addition, the Association of Social Work Boards (ASWB) examination is necessary. A national background check is required for licensure. Individuals who wish to provide direct counseling will need the LCSW.
Indiana Social Work Degrees, Schools, and Careers
There are schools like Valparaiso University and the University of Saint Francis that have helped shape social work education in the state and have offered accredited BSW programs since the mid 1970's. Other names like Goshen College and Ball State University have offered accredited BSW programs for nearly as long. Then there are programs at Huntington University and Saint Mary's College that have been offering newer BSW programs that have only been accredited since 2005 and 1998 respectively.
<!- mfunc search_btn -> <!- /mfunc search_btn ->
But the programs that most students will and should be interested in are MSW degree programs. Earning the MSW generally takes about two years, if a student takes classes full-time and focuses on fieldwork. Students attend classes and lectures and are required to work in a supervised setting with clients. This fieldwork does not apply toward licensure, it only meets graduation requirements. Colleges typically assist with fieldwork placement in an agency within the community.
Students with each college are required to undergo a criminal history check to comply with the Indiana Public Law 11-1194, which ensures that someone who was convicted of sexual crimes against children does not gain employment in the field.
Indiana State University in Terra Haute has a new program for the MSW which just opened to students in the Fall, 2013 semester. It is now fully accredited by CWSE, and students can specialize in mental health and addictions or health. ISU emphasizes rural practice within their coursework. Indiana State students won both Student of the Year awards in 2015 from the Indiana chapter of the National Association of Social Workers. The school is also recognized for its affordability.
Indiana University offers the MSW on most of its campuses, including IU Southeast, IU South Bend, IU Northwest, and UIPUI Indianapolis. The application for IU includes questions and a writing sample, in addition to transcripts and letters from professional references. IU does not use the GRE for submission, but does require a 3.0 GPA of the final 60 credit hours of the undergraduate degree. Prerequisite classes must be completed before admission to the program. IU also features an online program, but students are required to travel to Indianapolis for the three-day orientation at the start of the program.
University of Southern Indiana in Evansville offers the MSW with concentration areas in clinical practice and school social work. Applicants are required to have a 3.0 GPA, and include a personal statement with their application, along with transcripts and three letters of reference. USI helps students find specialized field placements to match their area of concentration, such as geriatrics, school social work, or veteran services. In addition, students complete a capstone project as part of their graduation requirements.
Online Social Work Schools in Indiana
Indiana University does offer an online MSW program that is accredited by the CSWE. It offers an Advanced Standing and Regular Advanced Generalist Concentration and is open to students anywhere in the United States. Fortunately, students have more options than in-state colleges. Many programs offer online classes for the MSW, with fieldwork done in the student's community.  One of the top-ranked online programs is at University of Southern California, which has different concentration areas. Students can start at multiple times throughout the year, and USC does not require campus visits. Fieldwork is completed in the student's home community, but the college offers a dedicated team to assist with placement.
Boston University ranks #16 in Social Work by U.S. News & World Report College Rankings. In this program, one class is taken online every seven weeks, with field work placement performed in the student's community throughout the program. At BU students take 65 credits, which generally takes about three years to complete. University of New England, one of the best colleges for veterans according to U.S. News & World Report, offers a part-time online MSW program that takes three to four years to complete. UNE does not require campus visits, and fieldwork is completed in the student's community. This program starts in the fall, spring, and summer semesters.
Career Opportunities for Social Workers in Indiana
According to the National Association of Social Workers (NASW), one of the largest employers of MSWs in the United States is the U.S. Department of Veteran Affairs which has more than 10,000 professional social workers on its employee roster. However, many jobs are available in both the public and private sectors, in hospitals, community health centers, prisons, and schools. The Indiana chapter of the NASW features a career link center within their website where individuals can search for jobs.
Some experts believe that social workers are evolving from working with vulnerable populations to moving into the corporate world to improve employee interaction. Social workers have a unique view on interconnectivity and organizational management, which makes them valuable team players in today's working environment.
In Indiana, the average salary for child, family, and school social workers (the most common type of social worker in the state) is $47,940. In Indianapolis, this figure increases to around $50,390, but it will be lower in rural areas. According to the BLS, the need for social workers is growing by about 9% annually. Social workers trained in mental health and substance abuse are needed at a higher rate, of 11%. The average growth rate for most industries is about 5%. Social work is a rewarding career that provides a good salary. Make a difference, one life at a time, by choosing to study and find work in this industry.
For more information about the process of becoming a social worker in Indiana, visit our page on Indiana social worker license requirements.
2022 US Bureau of Labor Statistics job market trends and salary figures for social workers, child, family, and school social workers, healthcare social workers, mental health and substance abuse social workers, and social workers (all other) are based on national data, not school-specific information. Conditions in your area may vary. Data accessed July 2023.
<!- mfunc search_btn -> <!- /mfunc search_btn ->
Child, Family, and School Social Workers Salary in Indiana
| Location | 10% | 25% | Median | 75% | 90% |
| --- | --- | --- | --- | --- | --- |
| United States | $32,300 | $38,350 | $48,430 | $62,080 | $80,290 |
| Indiana | $31,240 | $36,170 | $41,310 | $47,160 | $56,180 |
| Anderson, IN | $33,430 | $36,130 | $37,640 | $41,630 | $49,640 |
| Bloomington, IN | $32,090 | $36,130 | $37,230 | $44,160 | $68,990 |
| Columbus, IN | $28,520 | $33,010 | $37,040 | $41,150 | $49,670 |
| Elkhart-Goshen, IN | $27,550 | $35,410 | $38,630 | $46,230 | $61,800 |
| Evansville, IN-KY | $27,360 | $34,510 | $38,630 | $44,520 | $53,900 |
| Fort Wayne, IN | $26,120 | $28,560 | $34,510 | $39,400 | $46,270 |
| Gary, IN Metropolitan Division | $27,990 | $34,080 | $37,220 | $42,320 | $50,060 |
| Indianapolis-Carmel, IN | $27,790 | $34,160 | $38,070 | $46,720 | $70,890 |
| Kokomo, IN | $22,010 | $29,140 | $36,140 | $42,140 | $62,120 |
| Lafayette, IN | $22,040 | $25,940 | $31,270 | $36,150 | $39,130 |
| Michigan City-La Porte, IN | $34,080 | $37,380 | $40,540 | $48,430 | $53,160 |
| Muncie, IN | $24,970 | $31,290 | $36,740 | $41,860 | $45,480 |
| South Bend-Mishawaka, IN-MI | $30,680 | $36,130 | $39,400 | $47,080 | $57,790 |
| Terre Haute, IN | $27,960 | $34,080 | $37,220 | $39,400 | $47,640 |
Table data taken from 2020 BLS (http://www.bls.gov/oes/current/oes211021.htm)
Healthcare Social Workers Salary in Indiana
| Location | 10% | 25% | Median | 75% | 90% |
| --- | --- | --- | --- | --- | --- |
| United States | $36,110 | $45,280 | $57,630 | $72,120 | $87,150 |
| Indiana | $35,500 | $43,350 | $54,690 | $65,170 | $80,030 |
| Anderson, IN | $32,460 | $38,620 | $47,180 | $58,580 | $69,830 |
| Bloomington, IN | $32,010 | $40,400 | $49,330 | $57,590 | $65,300 |
| Elkhart-Goshen, IN | $35,990 | $41,530 | $48,170 | $62,780 | $75,020 |
| Evansville, IN-KY | $32,090 | $35,300 | $42,130 | $54,140 | $68,770 |
| Fort Wayne, IN | $26,450 | $29,080 | $34,160 | $40,290 | $54,200 |
| Gary, IN Metropolitan Division | $34,900 | $41,330 | $50,640 | $62,980 | $74,220 |
| Indianapolis-Carmel, IN | $29,760 | $35,300 | $46,560 | $61,200 | $75,480 |
| Lafayette, IN | $33,040 | $37,990 | $46,140 | $56,170 | $65,590 |
| Muncie, IN | $39,480 | $41,570 | $44,880 | $48,190 | $55,560 |
| South Bend-Mishawaka, IN-MI | $26,850 | $32,230 | $44,480 | $54,280 | $61,650 |
| Terre Haute, IN | $29,960 | $37,860 | $46,710 | $57,360 | $64,690 |
Table data taken from 2020 BLS (http://www.bls.gov/oes/current/oes211022.htm)
Mental Health and Substance Abuse Social Workers Salary in Indiana
| Location | 10% | 25% | Median | 75% | 90% |
| --- | --- | --- | --- | --- | --- |
| United States | $30,770 | $37,220 | $48,720 | $65,210 | $87,420 |
| Indiana | $29,110 | $34,120 | $42,360 | $58,370 | $73,350 |
| Anderson, IN | $40,130 | $41,620 | $44,100 | $46,570 | $48,060 |
| Columbus, IN | $21,270 | $23,940 | $41,410 | $51,390 | $58,430 |
| Evansville, IN-KY | $21,170 | $22,930 | $29,520 | $46,560 | $55,190 |
| Fort Wayne, IN | $25,040 | $31,610 | $37,530 | $54,860 | $63,590 |
| Gary, IN Metropolitan Division | $25,890 | $28,210 | $32,770 | $41,570 | $63,600 |
| Indianapolis-Carmel, IN | $31,680 | $35,880 | $43,520 | $53,360 | $60,590 |
| Kokomo, IN | $23,000 | $25,840 | $29,100 | $33,630 | $37,480 |
| Lafayette, IN | $25,150 | $26,490 | $28,730 | $31,790 | $37,230 |
| Muncie, IN | $35,010 | $40,060 | $51,550 | $57,710 | $61,400 |
| South Bend-Mishawaka, IN-MI | $33,910 | $39,190 | $44,490 | $49,860 | $59,790 |
Table data taken from 2020 BLS (http://www.bls.gov/oes/current/oes211023.htm)
Featured Indiana Schools with Social Work Degree Programs
<!- mfunc feat_school ->
Featured Programs:
Sponsored School(s)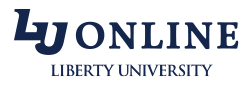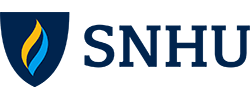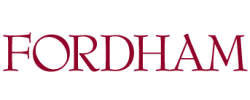 <!- /mfunc feat_school ->