Social Work Degrees, Schools, and Careers in Alabama
<!- mfunc search_box_body ->
<!- /mfunc search_box_body ->
<!- mfunc feat_school ->
Featured Programs:
Sponsored School(s)
<!- /mfunc feat_school ->
According to the Council on Social Work Education, Alabama has one of the largest social work education landscapes in the country. There are a whopping 20 accredited degree programs in the state but the degree programs are still relatively new to the state. Only two schools in the state offer the MSW degree that is required for clinical licensure but there are other schools that are offering MSW degree programs that are still in the candidacy phase of accreditation. The rest of the schools offer Bachelor of Social Work (BSW) degrees and there is a good mix of public and private universities that offer those degrees.
The state also has a burgeoning population of social workers as well. According to the United States Bureau of Labor Statistics, as of May 2022, the state of Alabama was home to roughly 6,500 professional social workers. The vast majority of those social workers are child, family, and school social workers (3,630) but there are also approximately 2,240 healthcare social workers, and 670 mental health and substance abuse social workers that are also employed across the state. The low cost of living in Alabama has an impact on wages in the profession as the annual average salary of social workers in Alabama ranges between $36,810 for substance abuse social workers and $51,540 for healthcare social workers.
The Alabama State Board of Social Work Examiners oversees licenses in the state. There are three designations:
Licensed Bachelor Social Worker (LBSW)
Licensed Graduate Social Worker (LGSW)
Licensed Certified Social Worker (LCSW)
The LBSW requires the Bachelors in Social Work (BSW), while the LGSW and LCSW require the Masters in Social Work (MSW). Alabama requires the appropriate level of examination from the Association of Social Work Boards (ASWB). Supervision and experience are needed for full licensure. The LBSW requires 24 months of post-graduate supervision. When graduating to the LGSW, this supervision does not necessarily need to be repeated, except when a social worker is changing practice areas.
In addition to the licenses, there is a Private Independent Practice (PIP) certification required to go into private practice. The application for licensure in Alabama includes an immigration compliance request, as the state is one of a handful of states which require applicants to demonstrate U.S. citizenship or proof when applying for a professional license.
<!- mfunc search_btn -> <!- /mfunc search_btn ->
Alabama Social Work Degrees, Schools, and Careers
To earn the MSW, students will need to attend a college with a program accredited by the Council of Social Work Education (CSWE). Students with the BSW can often get into an advanced or accelerated program, which lets them earn their post-graduate degree quicker. The BSW is not required; a bachelor's degree in any field is. When applying, students can expect to submit a personal statement and three letters of reference from professionals. Most schools require a 3.0 GPA instead of the GRE.
Once students begin the MSW, they will take classes to continue their studies, and all programs require supervised fieldwork with a local agency. Some programs do require a thesis for graduation. The time spent in the field with real clients does not apply toward licensure, just toward the degree. After graduation, potential social workers perform their duties under the supervision of a licensed social worker while gaining experience in the industry.
Alabama A&M University in Normal is a top-ranked Historically Black College according to U.S. News & World Report. It did get the No. 187 ranking in Social Work on the U.S. World News & Report list. Students at A&M have the choice to concentrate their studies in clinical practice or management and administration.
Alabama State University in Montgomery is a new college to the CSWE accreditation process. It recently received candidacy status, which will be reviewed in October 2016. ASU is ranked #32 in the U.S. News College list as a Historically Black College. Students have the option to specialize in behavioral health, gerontology, or forensic social work.
Samford University in Birmingham is another college new to the CSWE program. It is also in its candidacy period. U.S. News ranks Samford #4 in Regional Universities in the South on its College list. It's also #15 on the Best Value Schools and #4 Best Colleges for Veterans. Its program should be fully vetted in 2016.
Another top college in Alabama which recently added the CSWE accreditation is Troy University in Troy. It tied for #27 in the Top Public Schools on the U.S. News College list. Classes in the MSW program at Troy are held on the weeknights and weekends, because they wanted to meet the needs of working adults.
University of Alabama in Tuscaloosa ranks #52 in Social Work according to U.S. News. U of A offers a traditional classroom program and one via their distance learning option. Students may choose to concentrate their studies in children, youth and families or get a generalized education. This program takes 60 credit hours to complete, and students do have the option of attending part-time or full-time.
Online Social Work Schools in Alabama
Alabama has been slow adopting to online education and online degree programs in particular. The only school in Alabama that offers an accredited online social work degree program is the University of Alabama. The program is primarily online and offers full-time, part-time or advanced standing options. It is open to students anywhere in the country but students will need to participate in face-to-face skills labs held on selected Saturdays at regional locations across the state. Field placements will be within a 200-mile radius of Tuscaloosa, AL
University of Southern California has an excellent program which can be completed without any campus visit. Fieldwork is performed in the student's community and coursework is done through the college's online portal. The University of Tennessee and Boston University also offer MSW programs with little to no on-campus requirements. Case Western Reserve University in Ohio is ranked No. 9 in Social Work on the U.S. News College list. Its MSW can be completed online, with students doing their fieldwork close to home.
Career Opportunities for Social Workers in Alabama
Salaries do tend to be higher in urban areas, but rural communities do have a need for social workers. Hospitals, community mental health centers, and schools all have social workers on staff to assist clients in coping with new situations or diagnoses. The U.S. Government hires many social workers in their offices at the Social Security Administration, the Department of Justice, and Veteran's Administration.
The Alabama State Board of Social Work Examiners offers a list of job opportunities around the state.  The Alabama Department of Human Resources employs a good number of BSWs and MSWs. There are also many other opportunities with community mental health centers and within the federal and state government. The Alabama Chapter of the National Association of Social Workers also lists jobs on its site. Most listing are for master's level positions.
For more information about the process of becoming a social worker in Alabama, visit our page on Alabama social worker license requirements.
2022 US Bureau of Labor Statistics job market trends and salary figures for social workers, child, family, and school social workers, healthcare social workers, mental health and substance abuse social workers, and social workers (all other) are based on national data, not school-specific information. Conditions in your area may vary. Data accessed July 2023.
<!- mfunc search_btn -> <!- /mfunc search_btn ->
Child, Family, and School Social Workers Salary in Alabama
| Location | 10% | 25% | Median | 75% | 90% |
| --- | --- | --- | --- | --- | --- |
| United States | $32,300 | $38,350 | $48,430 | $62,080 | $80,290 |
| Alabama | $30,920 | $35,550 | $41,630 | $51,440 | $63,530 |
| Anniston-Oxford, AL | $21,800 | $31,030 | $35,940 | $40,900 | $53,170 |
| Auburn-Opelika, AL | $26,180 | $29,680 | $34,220 | $47,080 | $58,070 |
| Birmingham-Hoover, AL | $25,750 | $31,070 | $35,780 | $42,530 | $51,920 |
| Decatur, AL | $29,990 | $33,250 | $40,650 | $54,530 | $67,500 |
| Dothan, AL | $26,750 | $31,050 | $35,610 | $41,820 | $50,610 |
| Florence-Muscle Shoals, AL | $30,760 | $32,700 | $36,100 | $44,670 | $53,430 |
| Gadsden, AL | $31,790 | $34,220 | $39,680 | $46,210 | $54,530 |
| Huntsville, AL | $20,790 | $29,420 | $35,790 | $46,910 | $65,320 |
| Mobile, AL | $25,900 | $29,500 | $35,950 | $46,420 | $57,260 |
| Montgomery, AL | $17,860 | $31,040 | $41,680 | $57,250 | $66,370 |
| Tuscaloosa, AL | $27,010 | $31,330 | $37,330 | $46,220 | $54,530 |
Table data taken from 2020 BLS (http://www.bls.gov/oes/current/oes211021.htm)
Healthcare Social Workers Salary in Alabama
| Location | 10% | 25% | Median | 75% | 90% |
| --- | --- | --- | --- | --- | --- |
| United States | $36,110 | $45,280 | $57,630 | $72,120 | $87,150 |
| Alabama | $31,510 | $38,690 | $48,290 | $58,650 | $65,710 |
| Anniston-Oxford, AL | $34,230 | $39,230 | $44,710 | $52,740 | $61,400 |
| Auburn-Opelika, AL | $33,750 | $37,760 | $43,540 | $52,460 | $57,800 |
| Birmingham-Hoover, AL | $26,320 | $35,600 | $46,190 | $56,010 | $62,870 |
| Decatur, AL | $33,270 | $38,500 | $46,690 | $61,610 | $82,310 |
| Dothan, AL | $32,560 | $37,160 | $47,810 | $61,490 | $70,440 |
| Florence-Muscle Shoals, AL | $34,110 | $40,080 | $45,070 | $51,880 | $58,660 |
| Gadsden, AL | $23,910 | $27,470 | $35,970 | $45,950 | $54,490 |
| Huntsville, AL | $31,790 | $37,170 | $42,930 | $48,270 | $58,000 |
| Mobile, AL | $33,060 | $38,160 | $43,830 | $50,280 | $58,070 |
| Montgomery, AL | $26,110 | $31,760 | $43,770 | $59,710 | $73,410 |
| Tuscaloosa, AL | $28,460 | $33,780 | $40,900 | $48,750 | $59,350 |
Table data taken from 2020 BLS (http://www.bls.gov/oes/current/oes211022.htm)
Mental Health and Substance Abuse Social Workers Salary in Alabama
| Location | 10% | 25% | Median | 75% | 90% |
| --- | --- | --- | --- | --- | --- |
| United States | $30,770 | $37,220 | $48,720 | $65,210 | $87,420 |
| Alabama | $23,200 | $28,080 | $35,780 | $45,710 | $57,080 |
| Anniston-Oxford, AL | $26,710 | $31,560 | $34,500 | $37,430 | $46,190 |
| Birmingham-Hoover, AL | $23,260 | $27,630 | $34,000 | $40,230 | $50,080 |
| Decatur, AL | $33,490 | $37,720 | $44,850 | $52,300 | $58,890 |
| Dothan, AL | $25,570 | $27,870 | $32,710 | $42,620 | $48,620 |
| Huntsville, AL | $24,770 | $27,560 | $32,860 | $42,540 | $56,860 |
| Mobile, AL | $20,990 | $22,770 | $27,550 | $38,920 | $52,410 |
| Montgomery, AL | $24,300 | $28,150 | $34,190 | $42,370 | $50,790 |
| Tuscaloosa, AL | $37,760 | $40,660 | $45,950 | $51,350 | $57,250 |
Table data taken from 2020 BLS (http://www.bls.gov/oes/current/oes211023.htm)
Featured Alabama Schools with Social Work Degree Programs
<!- mfunc feat_school ->
Featured Programs:
Sponsored School(s)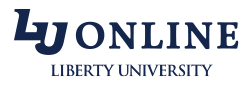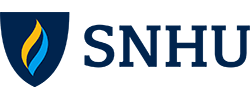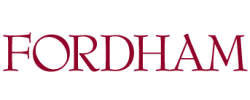 <!- /mfunc feat_school ->