How to Become a Social Worker in Alabama
<!- mfunc search_box_body ->
<!- /mfunc search_box_body ->
<!- mfunc feat_school ->
Featured Programs:
Sponsored School(s)
<!- /mfunc feat_school ->
What Social Worker Licenses Are Available in Alabama?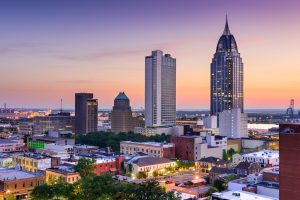 Licensed social workers make a huge impact on the lives of residents aging from adolescents to seniors within a wide variety of fields. Social workers are in huge demand, with projected employment growth as high as 19% in some areas. Below, you'll find details about the education, licensing and experience requirements required to become a social worker in Alabama.
Now is an excellent time to begin your research concerning becoming a social worker in Alabama. While considering colleges where you can obtain your first degree, make sure to check with the Council for Social Work Education website to make certain that the institution is accredited.
You should also begin considering what role in social work you want to perform, as each career requires different levels of education.
A bachelor's is an excellent beginning, but most social workers go on to pursue a Master's degree to gain access to the best job opportunities.
Learn more about the many social work degrees in Alabama.
To help find your niche within the field, consider gaining some experience in an entry level job or perform some volunteer service that is social work related. Just about any position where you assist or counsel people will suffice - the closer to your potential career the better.
<!- mfunc search_btn -> <!- /mfunc search_btn ->
How Do I Become an LBSW in Alabama?
Now is the time to choose whether to continue in school for your master's or attempt to gain employment with your baccalaureate degree. The LBSW, or Licensed Bachelor Social Worker is the most basic level of licensure. This will open entry level positions in social service offices, hospitals and the like, while more intensive and better paying jobs require more education.
If you are ready for licensing with only a bachelor level degree, go ahead and download the application for social work licensure. Once approved, you will need to sit for the social work licensing exam issued by the Assoc. of Social Work Boards. Find more exam information at the ASWB website here.
After passing the ASWB examination, LBSW candidates must complete two years of supervised service performing individual or group tasks related to their field. Once complete, an official LBSW licensure will be issued by the governing board.
How Do I Become an LMSW in Alabama?
Earning a Master's degree in Social Work will empower you to work independently within your field without oversight. This degree entitles candidates to seek either an LCSW or LGSW, or Licensed Certified Social Worker or Licensed Graduate Social Worker title respectively. If you are uncertain about your future goals or particular licensure requirements, check with your chosen school's guidance counselors for advisement.
Get in contact with schools that offer the Master's or Doctoral courses in Alabama that will help you reach the next step earning your social worker licensure.
What Is the Licensing or Certification Process for the LMSW License in Alabama?
Once you complete your Master's degree, both the LCSW and LGSW candidates will be required to perform two additional years of supervised work at the rate of four face-to-face client hours per month. You can find out more about the requirements of supervisory work experience for social work licensure through the link.
Next, you will need to download the appropriate application for social work licensure and submit it to the board for review.
Upon the application's approval, you will need to sit for the ASWB Licensure Exam. This is a multiple choice examination, and the test's content varied depending on the licensure title that you are seeking. The link will provide you with practice exams, registration details, and much more to help you succeed.
After passage of the exam, the board will perform a final review of your information and issue your official social work license within a few weeks.
Social Work Careers and Employment in Alabama
The first place any aspiring social worker in Alabama should look for employment and career information is the website of the Alabama chapter of the National Association for Social Workers. Not only does the chapter have a comprehensive list of the schools in the state that offer social work education programs, but it also maintains an up-to-date and comprehensive job board for those looking at employment opportunities. It isn't the only place potential social workers should look for open opportunities, but employers in Alabama like to advertise with the national organization and because the list is updated regularly, applicants can be sure they aren't wasting their time.
According to the United States Bureau of Labor Statistics, Alabama is in the middle of the road in terms of social work landscape. The BLS reports that as of May 2014, Alabama has less than 7,500 professional social workers across the state. Most of those social workers fell under the category of either "child, family and school social workers" or "healthcare social workers". But there are more than 1,000 professional substance abuse social workers employed across the state as well. Generally speaking, the pay is significantly better for healthcare social workers or specialty social workers than it is for substance abuse social workers and school social workers.
<!- mfunc search_btn -> <!- /mfunc search_btn ->
Research Additional Psychology Professional Licenses Granted by Alabama:
Learn more about the various educational options by requesting more information from the featured schools local to you or online.
<!- mfunc feat_school ->
Featured Programs:
Sponsored School(s)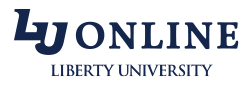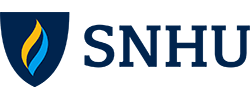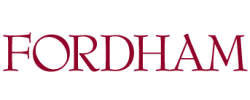 <!- /mfunc feat_school ->