Employment Outlook & Career Guidance for Existential Therapists
<!- mfunc search_box_body ->
<!- /mfunc search_box_body ->
<!- mfunc feat_school ->
Featured Programs:
Sponsored School(s)
<!- /mfunc feat_school ->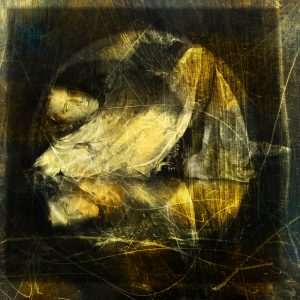 Existential therapy is a practical, positive and flexible form of psychotherapy that explores and confronts life's difficult and sometimes tragic concerns, such as death, fate, freedom, responsibility, loneliness, loss, meaninglessness, suffering, and so on.  The existential perspective is concerned with alleviating (without naively denying) symptoms caused by these concerns, such as anxiety, shame, avoidance, addiction, rage and anger, resentment, and depression, while promoting love, will-power, presence, spiritually, individuality, authenticity, caring, and commitment. Existential therapy is all about exploring the value of living authentically.
Therapists who practice existential psychotherapy encourage their clients to explore the choices the lay before them, rather than dwelling on past issues or concerns. Together, they work to understand the implications of past choices, what led to these choices, and how to make better choices in the future through self-awareness.
Mental health issues, such as substance abuse, depression, anxiety, post traumatic stress disorder, rape, sexual abuse, and other life-altering experiences can be successfully treated with existential therapy.
Learn more about how to become an existential therapist.
Important Knowledge, Skills and Abilities
Existential psychotherapy is sometimes used in conjunction with other treatments in order to make the most of its effectiveness and to promote recovery in clients.  This form a therapy usually appeals to students who are interested in a more holistic or non-traditional approach to therapy.
Important Knowledge for an Existential Therapist
Psychology – specific knowledge of:

Abnormal Psychology–knowledge of human behaviors, unusual patterns of behavior, emotion, and thought
Developmental Psychology–how and why humans develop over the course of their lives
Experimental Psychology–knowledge of the basic psychological processes, such as memory, learning and cognition.
Theories of Personality – Knowledge of psychoanalytic, trait, humanistic and social-cognitive theories in regard to the structure and development of personality
Statistics – Knowledge of statistical methods to research, organize, describe, interpret, and analyze data
Research Methods – Knowledge of descriptive and correlational research methods through natural and laboratory observations.
Counseling Methods – Knowledge of various principles and procedures for diagnosis, treatment and rehabilitation. 
Philosophy – Basic understanding of philosophy; the study of knowledge, reality, and human existence. 
Holistic Approaches to Therapy – Knowledge of psychosynthesis that focuses on the relationship between mind, body and spirit.
<!- mfunc search_btn -> <!- /mfunc search_btn ->
Skills & Abilities for an Existential Therapist
Empathy and neutrality – The ability to listen without forming judgments in order to honor the concept of complete individualism and character of the client, and alleviate anxiety over loneliness and isolation.
Facilitate rather than lead discussions – The ability to ask questions so that the client can describe reasons for behavior without feeling threatened or embarrassed in order to reach his or her own understanding and resolution.
Excellent Communication – The ability to communicate so that client's can easily understand and comprehend.
Problem-Solving Skills –The ability to understand and solve complex, and sometimes very intimate problems with clarity, in order to build client trust.
Understanding of Psychotherapy methods – Knowledge and skill in "talk therapy" in order to help clients understand and deal with stress and unhealthy behaviors.
Trustworthiness – An existential therapist must continually work to align their behavior with their values, beliefs and personal philosophies.
Job Outlook and Employment Projections for an Existential Therapist
Overall employment is somewhat difficult to determine, as existential therapy is outside the parameters of conventional therapy. However, according to the US Bureau of Labor Statistics (BLS), the projected growth in employment for mental health counselors (professionals who share a lot of responsibilities with existential therapists) is 22% through 2031, a pace that outperforms most other industries by a huge margin. The BLS says that until then, there will be, on average, 43,500 new job openings in this profession every year.
Some existential therapists will work as mental health counselors or marriage and family therapists.  They may be employed as a school or career counselor, social worker or substance abuse or behavioral disorder counselor.  They work with people across all ages, cultures and walks of life.
Depending on where an existential therapist finds employment will determine the level of pay and job opportunities.  Existential therapists are employed in wide range of sectors, including:
Mental health clinics
Schools
Hospitals
Social welfare offices
Substance abuse facilities
Veterans hospitals
Private practice
Women's shelters
Domestic violence agencies
Research facilities
Teaching and consultation
Senior centers and assisted living facilities
Each of these areas provides the opportunity to apply the knowledge and skills of existential therapy across all age groups.  In areas such as senior centers and assistive living facilities, existential therapists can expect less competition and increased job growth as the population continues to age.  Veteran's hospitals, domestic violence agencies/shelters, and social welfare offices are also expected to see increased job opportunities over the next decade.
School and career counselors/therapists will see 10% job growth, which is twice as fast as average for all jobs. Marriage and family therapists will see projected job growth of 14%, much faster than average for all jobs.
Overall, employment in the social service sector is projected to grow by 10% from 2021 to 2031, which is also faster than average for all occupations, and the median yearly wage was $48,410 in May 2022, which is higher than the median annual wage for all occupations.
The median salary for therapists is $60,800 as of May 2022. Factors, such as experience, degree level, geographic location, and employer all affect a therapist's annual compensation. The BLS lists the top 10% therapists as making $111,8000 and up per year, and the lowest 10% as making around $37,990.
How To Increase Your Existential Therapy Job Prospects
It is possible to obtain employment as an existential therapist with a bachelor's degree in psychology, or a closely related field, like psychotherapy.  However, in order to increase your job prospects and increase your salary, as well as if your intent is to work with patients, you must earn at least a master's degree.  Your degree can be in general psychology, philosophy, or you can specialize in a specific area, such as substance abuse counseling.  In order to teach at the college or university level or complete research, you must earn a PhD.
<!- mfunc search_btn -> <!- /mfunc search_btn ->
Licensing is required if you plan to pursue a career as a licensed psychologist or work face-to-face as a counselor.  Licensing varies from state to state, but it is typical that individuals must earn a graduate degree and complete a set number of hours of supervised fieldwork and internships.
Learning and reading as much as possible about existential therapy is wise to gain a leg up in this field as many philosophers and psychotherapists are embracing more holistic methods to therapy and treatment. Research suggests that holistic techniques used to reduce stress, anxiety, and depression are being utilized by patients and clients more than ever; replacing more common methods and replacing pharmaceutical remedies.
2022 US Bureau of Labor Statistics job market trends and salary figures for mental health counselors, school counselors, marriage and family therapists, therapists (all other), and the social service sector are based on national data, not school-specific information. Conditions in your area may vary. Data accessed July 2023.