Employment Outlook & Career Guidance for Musical Therapists
<!- mfunc search_box_body ->
<!- /mfunc search_box_body ->
<!- mfunc feat_school ->
Featured Programs:
Sponsored School(s)
<!- /mfunc feat_school ->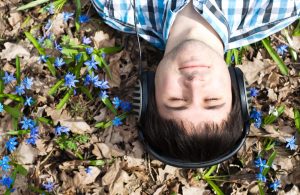 In a nutshell, Musical Therapists are credentialed professionals who have completed an accredited or approved music therapy program and who plan, organize, and/or direct medically prescribed music therapy activities which are designed to influence patients' psychological or behavioral status in a positive way.
Music Therapists work with everyone from children and the elderly, to Alzheimer's patients, clients with substance abuse problems, physical disabilities, brain injuries, and mental health problems. They use musical performance, lessons, songwriting and music listening as therapy to address the physical, cognitive, emotional, and social needs of individuals of all ages, thus improving the quality of life for everyone, while also meeting the needs of children and adults with disabilities or illnesses. Music therapy interventions can be designed to promote wellness, alleviate pain, manage stress, improve communication, enhance memory, and provide unique opportunities for interaction.
Music Therapists work in a variety of settings, from addiction recovery centers and hospice, to special education programs and adult schools. They will often partner with doctors, nurses, speech therapists, counselors, and physical therapists to help their clients reach their goals.
Important Knowledge, Skills & Abilities for a Musical Therapist
Individuals wishing to enter the field of music therapy must earn an undergraduate degree (BA) and pass the national certification examination.  Most degree programs include general education coursework that includes the sciences, psychology, and languages. Individuals wishing to further their education can apply to graduate school and obtain a MA degree or a doctoral degree that combines music therapy with related areas of study. Graduate degrees in Music Therapy focus on advanced clinical practice and research.
Students earning a music therapist degree are also required to take a number of music classes including music history, theory, and performance, and many will choose an instrument concentration like voice or piano. Students will also be required to study music therapy. This includes coursework relating to psychology, as well as laboratory training and fieldwork, which involve working with an established music therapist.
All Music Therapists must pass a certification exam from the Certification Board for Music Therapists, pass the exam every five years or take recertification credits. Successfully passing the exam will give you the designation, Music Therapist- Board Certified (MT-BC).
Learn more about how to become a music therapist.
<!- mfunc search_btn -> <!- /mfunc search_btn ->
Certification for a Musical Therapist
In order to practice as a music therapist in the US, the Certification Board for Music Therapists must certify you. The board sets an objective standard of professional competency. By passing the national examination, music therapists demonstrate their ability to provide quality services to clients. Note: At present, most states do not require music therapist to be licensed.
Knowledge
Psychology:  Knowledge of human behavior and performance; personality; differences in ability, interests, learning and motivation; and the assessment and treatment of behavioral and affective disorders.
Biology:  Knowledge of living organisms, their morphology, physiology, anatomy, behavior, origin, and distribution.
Physiology: Knowledge about molecules, cells and organs and how they interact to form a whole being, which is essential to the development and study of diseases; their diagnosis and treatment.
Behavioral Sciences:  Knowledge about the systematic analysis and investigation of human and animal behavior through disciplined scientific experimentation and controlled and naturalistic observation.
Counseling and Therapy: Knowledge of the methods, principles, and procedures for the diagnosis and treatment of physical and mental dysfunctions.
Music theory, history and performance:  Practical knowledge of music theory-what makes it possible for musicians to read and play compositions exactly as intended by the composer; knowledge of musical history; and the ability to proficiently play an instrument, which includes singing.
Skills & Abilities
Musical Performance: A high level of musical ability and knowledge of different styles of music.
Research Skills:  Recognizing problems, understanding current work in the field, documenting and reporting.
Critical thinking skills:  The ability to actively and skillfully conceptualize, analyze, apply, and/or evaluate information gathered from/by observation, experience, reflection, reasoning, or communication.
Communication Skills: Music Therapists communicate with a variety of people from all walks of life, so it is imperative that you have clear communication and understanding of the English language (of course, being fluent in other languages is a bonus).
Motivational Skills: Ability to motivate clients to express themselves through music by creating various ways to gain insight into their behavior and personality, so that they can gain confidence.
Flexibility: Music Therapists may work in a variety of settings, with schedules that vary from week to week and may include overtime hours, weekends and holidays, and travel as part of the job.
Creativity, Intuition and imagination
Ability to cope in challenging situations
An interest in psychology
Job Outlook and Employment Projections for Music Therapists
Because musical therapists are a small niche group, the Bureau of Labor Statistics (BLS) groups them in with recreational therapists. Between 2021 and 2031, the BLS expects employment in this field to increase by 4%, which is about as fast as the national average of 5%. This translates to about 1,500 recreational therapy job openings every year.
As of May 2022, the BLS says recreational therapists (including musical therapists) make a median annual salary of $51,330. The highest earning 10% make upwards of $84,410. Recreational and musical therapists working in physicians' offices have the highest average salary ($84,770) while psychiatric and substance abuse hospitals employ the most of these types of therapists.
Therapists reporting the lowest annual salaries generally worked part-time, with those reporting the highest earning working an average of 40 to 50 hours per week.  Working evenings and weekends is not uncommon; however, many therapists keep a Monday through Friday schedule.
Therapist work in a variety of sectors, including: psychiatric and medical hospitals, rehabilitation facilities, outpatient clinics, day care and treatment centers, residences for developmentally disabled persons, community mental health centers, substance abuse facilities, senior centers and nursing homes, hospice programs, correctional facilities, halfway houses, schools, and private practices.
Ways To Increase Your Job Prospects as a Musical Therapist
Advancement for all Music Therapists occurs through experience and furthering their education. Music Therapists who attend graduate school can advance in their field and earn a higher salary while focusing on research and advanced clinical practice. Music Therapists can also move deeper into their career by teaching at the university or college level, moving into supervisory positions or completing research. Therapists who go into private practice or join a group practice will often earn a higher income. Additionally, job shadowing and internships are also essential for anyone wishing to increase their job prospects as a Music Therapist.
<!- mfunc search_btn -> <!- /mfunc search_btn ->
Organizations:
2022 US Bureau of Labor Statistics job market trends and salary figures for recreational therapists are based on national data, not school-specific information. Conditions in your area may vary. Data accessed July 2023.