MFT Degrees, Schools, and Careers in Pennsylvania
<!- mfunc search_box_body ->
<!- /mfunc search_box_body ->
<!- mfunc feat_school ->
Featured Programs:
Sponsored School(s)
<!- /mfunc feat_school ->
Those seeking a career as an MFT in Pennsylvania have a wide range of programs to choose from in their pursuit of a high quality education. Importantly, the state offers both stand-alone master's programs, such as the well-known Drexel University and LaSalle University, as well post-degree certificate programs for those seeking to expand upon their prior graduate work and pursue a new specialization in MFT.
There are two accrediting bodies responsible for accrediting marriage and family therapy degree programs. The Commission on Accreditation of Marriage and Family Therapy Education (COAMFTE) is the biggest organization and is directly responsible for accrediting MFT degree programs, of which there are quite a few in Pennsylvania. There is also the Council for Accreditation of Counseling and Related Educational Programs (CACREP), which accredits counseling degree programs, including those with specialties in marriage and family therapy. Here is a good portion of the list:
The Council for Relationships in Philadelphia, Pennsylvania offers a post-degree program in MFT for those individuals that have received a graduate degree in a related field and would like to re-specialize in Marriage and Family Therapy (MFT). Students within this certificate program can choose to further specialize in the clinical track, the clergy track, or the sex therapy track. The majority of students that enter this program, according to their website, take classes on a part-time basis and finish within four years of admission.
Drexel University offers two programs with a strong emphasis in evidence-based treatment in MFT that are currently accredited by the Commission on Accreditation of Marriage and Family Therapy Education (COAMFTE)—a Master's program and a post-degree re-specialization program. The master's degree from Drexel is comprised of 90 credits and 2 practicum experiences at various clinical sites in close proximity to the campus. Students are also open to pursue research opportunities with the faculty employed by the department. The post-degree certificate program is designed for those individual that have already received training in a related field but that need specialized MFT training. The program lasts a maximum of 2 years (43 credits) and will provide students with at least 350 face-to-face clinical hours.
Evangelical Theological Seminary, located in Myerstown, Pennsylvania, considers itself to be the only faith-based master's program in MFT on the east coast. The 65-credit, 300-500 clinical hour program seeks to integrate basic training in MFT theory with theological and biblical principles and has a duration of 2.5-4 years total.
LaSalle University offers a 60-credit M.A. program that can be completed on a part-time (4 years) or full-time (3 years) basis. Additionally, the school in flexible in offering many courses that are required for the degree at one of their three campuses. Students within the M.A. program are given extensive education into the theoretical underpinnings of MFT practice and then can apply this education through a year-long final clinical practicum in the community.
Philadelphia Child and Family Therapy Training Center offers an intensive training program for those who already have a graduate degree but are interested in becoming a licensed MFT and have not previously completed the required educational courses. The program is comprised of 3 components: classroom and self-study courses; a training group wherein the individual received direct supervision on individual and family cases, and individual supervision on a minimum of 500 direct client clinical hours at a local agency. The program requires that you have previously earned a degree in a closely related field and/or have taken at least 4 courses required by the state of Pennsylvania for MFT licensure prior to entry.
The Master's program in MFT through Seton Hill University offers a 60-credit program that can be pursued on either a part- or full-time basis. Students are required to pursue several clinical opportunities throughout their time in the program, including time through the Seton Hill Center for Family Therapy as well as an external practicum site.
<!- mfunc search_btn -> <!- /mfunc search_btn ->
Thomas Jefferson University offers a Master's in MFT, which is a program collaboration with the Council for Relationships. This degree has specialized track options in Sex Therapy and Family Therapy. The rigorous, 66-credit program can be completed in 2 years when pursued on a full-time basis. Students also complete 500 hours of face-to-face clinical work across a number of sites in the Philadelphia area.
Duquesne University has an MFT program accredited by CACREP that will prepare students for licensure as a professional counselor but the degree does not meet eligibility requirements for Licensure as a Marriage and Family Therapist.
Geneva College also offers a Master's degree in Counseling with a concentration in Marriage and Family Therapy that is accredited by CACREP. This program is also not designed to meet eligibility requirements for licensure as an MFT.
Kutztown University and Messiah College are the other two schools with MFT degree programs accredited by CACREP. The Kutztown program is an actual Master's degree in Marriage and Family Counseling while the program at Messiah is a concentration program as part of a Master's degree in Counseling that does not prepare students to become LMFTs.
Online MFT Degrees in Pennsylvania
<!- mfunc feat_school ->
Featured Programs:
Sponsored School(s)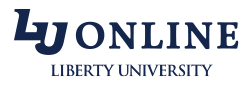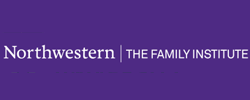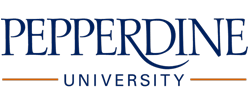 <!- /mfunc feat_school ->
There are no online-only degree-granting programs in MFT based out of Pennsylvania. However, students interested in eventually practicing as an MFT in Pennsylvania and wishing to get an online-only degree can complete nationally-based programs in MFT that are COAMFTE-accredited, such as Capella University (M.A.) or Northcentral University (M.A. or Ph.D.), both of which meet the PA licensing requirements.
Learn more about an MFT degree online.
MFT Accreditation in Pennsylvania
Within the field of MFT, programs that have received "accreditation" have been considered to receive the "stamp of approval" from the COAMFTE or CACREP. This means that programs accredited by COAMFTE and CACREP have met the educational standards put forth by the accreditation board. This is important because many states use these standards for gauging the licensure requirements. Therefore, attending an COAMFTE program provides an individual with some assurance that their degree will be adequate for meeting minimum requirements to pursue licensure. It is important to point out that CACREP accredits counseling programs and not all counseling programs, even ones with MFT concentrations, are designed to prepare students for licensure. Students would be wise to make sure the program suits their needs before they commit.
Career Opportunities for MFTs in Pennsylvania
According to the Bureau of Labor Statistics, open positions in MFT are slotted to increase around 15-20 percent in the next decade. As such, it is likely that individuals graduating within the next decade with an MFT degree will have a range of job opportunities to choose from, including positions within private practice, a hospital setting, within child care, governmental positions, and schooling, among others.
The BLS also found that there are more than 1,200 professional MFTs working in Pennsylvania, making the Keystone State one of the largest employers of professional marriage and family therapists in the country.  In terms of salary, MFTs in Pennsylvania have a mean salary of around $48,000, which falls slightly below the national average of $53,520. However, it is likely that the salary earned by an MFT will vary widely depending on the setting in which they practice. Read more about the PA MFT licensure requirements.
<!- mfunc search_btn -> <!- /mfunc search_btn ->
Marriage and Family Therapists Salary in Pennsylvania
| Location | 10% | 25% | Median | 75% | 90% |
| --- | --- | --- | --- | --- | --- |
| United States | $33,140 | $39,130 | $51,340 | $68,020 | $92,930 |
| Pennsylvania | $34,530 | $41,510 | $55,110 | $70,740 | $79,360 |
| Allentown-Bethlehem-Easton, PA-NJ | $38,350 | $49,770 | $63,040 | $75,620 | $88,510 |
| Altoona, PA | $28,620 | $36,890 | $45,020 | $61,890 | $74,320 |
| Erie, PA | $31,890 | $33,480 | $36,140 | $38,810 | $47,270 |
| Lancaster, PA | $31,980 | $34,990 | $42,100 | $55,320 | $82,520 |
| Philadelphia, PA Metropolitan Division | $34,900 | $41,720 | $52,800 | $72,580 | $89,000 |
| Pittsburgh, PA | $32,070 | $34,600 | $38,810 | $46,270 | $53,960 |
Table data taken from 2020 BLS (http://www.bls.gov/oes/current/oes211013.htm)
Featured Pennsylvania Schools with MFT Degree Programs
<!- mfunc feat_school ->
Featured Programs:
Sponsored School(s)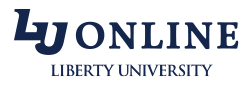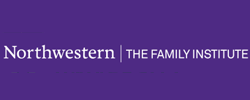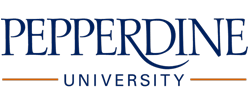 <!- /mfunc feat_school ->