MFT Degrees, Schools, and Careers in Illinois
<!- mfunc search_box_body ->
<!- /mfunc search_box_body ->
<!- mfunc feat_school ->
Featured Programs:
Sponsored School(s)
<!- /mfunc feat_school ->
The Commission on Accreditation of Marriage and Family Therapy Education (COAMFTE) represents the main accreditation board in the field of marriage and family therapy (MFT) and is tasked with determining whether graduate educational programs across the nation meet the standards of excellence and training benchmarks outlined by the organization. Currently, four programs in the state of Illinois have received accreditation from COAMFTE. However, these are not the only opportunities for MFT education in the state; it is likely that a number of other universities and graduate programs (in MFT or in related fields, such as counseling) offer coursework relevant to the theory and practice of MFT.
It is important for any individual hoping to eventually practice as a licensed MFT to ensure that the coursework that they undertake during their time in graduate school meets the coursework requirements outlined by the state licensing body, as detailed below in the Accreditation Section. Importantly, the programs listed below, due to their accreditation status, have already been deemed to meet requirements for licensure in Illinois.
Adler University offers a Master of Arts program in Couple and Family Therapy that adheres to the scientist-practitioner model, which means that the program strives to train MFTs that are competent in both clinical practice and the research underlying cutting edge evidence-based treatment. In particular, the 60-credits of coursework in the program and experiences with applied clinical practice in the Chicago area seek to provide students with basic competency in taking a systems perspective to problems and dysfunction within couples and family relationships. The university boasts partnerships with hundreds of agencies and practicum sites within the Chicago metropolitan area, and accordingly, students can work with faculty members to develop a personalized experience suited to their plans beyond graduation as an LMFT.
Family Institute at Northwestern University offers a Master of Science program which is characterized by the use of Integrative Systemic Therapy, an approach that has been developed and fine-tuned over the past 25 years at the Family Institute. Students complete the 16 course curriculum over the course of 2 years, as well as 500 hours of face-to-face contact with clients, 100 hours minimum of supervision with a licensed provider. One major clinical training site for students is the Bette D. Harris Family and Child Clinic, run by the Family Institute, which is world renowned as one of the major forefronts of MFT education and treatment development for couples and families, and possessed state-of-the-art facilities designed specifically for excellence in training and supervision. Although it is not required, students that are interested are encouraged to participate in research during their time at Northwestern, and have access to some of the best researchers and research facilities in the nation in which to do so.
Northern Illinois University represents the only state-supported university with MFT graduate studies in the state of Illinois. NIU is a 54-credit Master of Science degree in Applied Family and Child Studies with a specialization in Marriage and Family Therapy, characterized by a balance between critical, guided inquiry through coursework on campus and applied clinical experiences at local agencies and The Couple and Family Therapy Clinic at NIU.
<!- mfunc search_btn -> <!- /mfunc search_btn ->
Wheaton College Graduate School's 48-credit program in MFT that generally takes students around 2.5 years to complete full-time. Somewhat unique in the field, Wheaton offers coursework that provides both core coursework in MFT theory and practice as well as theological studies. As such, it is well-suited for students that are interested in practicing religiously-informed therapy or seeking employment in a religious organization. In addition to the completion of coursework through the university, as well as several practicum sites in the surrounding area, students are evaluated on a yearly basis on their "portfolio" of work, which is detailed in the student handbook and generally comprised of each student's output in terms of their coursework, as well as a number of other objective indicators of engagement within clinical practicum experiences.
Online MFT Degrees in Illinois
<!- mfunc feat_school ->
Featured Programs:
Sponsored School(s)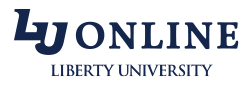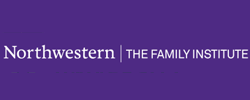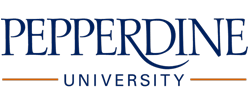 <!- /mfunc feat_school ->
Individuals seeking greater flexibility in their graduate education or those that prefer a less traditional classroom setting might consider online coursework when considering pursuing their MFT degree. There are a number of different universities that offer some form of online coursework—either part- of full-time. However, it is important to note that while the online educational opportunities may seem endless, there are only two online-only programs to date that have been accredited by the Commission on Accreditation for Marriage and Family Therapy Education (COAMFTE).
Capella University offers an M.S. in MFT that is accredited by COAMFTE. Northcentral University has two graduate offerings in MFT—a Master of Science and Doctor of Philosophy (PhD), both of which have COAMFTE education. Although neither of the programs are based specifically in Illinois, the licensure regulations in the state do not explicitly forbid students from receiving their degree online, so long as it meets the coursework requirements outlined by the Illinois Department of Financial and Professional Regulation.
Learn more about an MFT degree online.
MFT Accreditation in Illinois
As detailed above, there are currently three programs that have been accredited by the Commission on Accreditation of Marriage and Family Therapy Education (COAMFTE). When a program is deemed to be "accredited," this means that it has gone through a multi-year process wherein the program submits information regarding its coursework, outcomes for students, and training structure to an objective accreditation board; if the program meets certain requirements (generally considered to be requirements of excellence), the program receives accreditation for a number of years, and is required to re-apply for accreditation when that time period is up.
The major benefit of attending an accredited school – in any area of graduate study—is that accredited programs are generally thought to be of higher quality than non-accredited schools; additionally, in the field of MFT, many states across the country set their licensure educational requirements based on the standards set for accreditation. As such, individuals that attend accredited programs are generally guaranteed to meet the majority of state's licensure requirements. Indeed, as outlined by the Illinois Department of Financial and Professional Regulation, students that graduate from COAMFTE-accredited programs or programs accredited by the Council on Accreditation for Counseling and Related Educational Programs (CACREP) automatically meet state educational requirements. In addition to education requirements, the state mandates at least 2 years of post-graduate clinical training (during which they complete 3,000 total work experience hours) and a passing score on the national licensure exam.
Career Opportunities for MFTs in Illinois
The number of MFT jobs across the country are expected to skyrocket over the next decade, at a rate of around 14%. This rate is much higher than the average growth rate across other national occupations. National organizations, such as the U.S. News and World Report, rank MFT among the top professions within the general field of social sciences, indicating desirable job prospects, positive work-life balance, and favorable salary for the population. Indeed, the mean annual wage for MFTs across the country is $63,300. In Illinois, the annual mean wage is lower— $50,660. Overall, the salary for an MFT will depend on different variables, including the setting in which they work, their licensure status, and their seniority within a given organization.
MFTs can choose from a wide variety of settings in which to work, including hospitals or medical practices, residential treatment centers, governmental organizations, private practice, and religious organizations, among others! Currently, the government estimates that the settings in which MFTs receive the highest compensation are state government positions, hospitals, and religious organizations, although these estimates are nationally-based and may not accurately represent the occupational climate in the state of Illinois. For more specific information on the current MFTs employed in the state of Illinois and issues specific to employment in this state, prospective MFTs are encouraged to consult the website for the Illinois Division for the American Association for Marriage and Family Therapy. Learn more about IL MFT license requirements.
2022 US Bureau of Labor Statistics job market trends and salary figures for marriage and family therapists are based on national data, not school-specific information. Conditions in your area may vary. Data accessed August 2023.
<!- mfunc search_btn -> <!- /mfunc search_btn ->
Marriage and Family Therapists Salary in Illinois
| Location | 10% | 25% | Median | 75% | 90% |
| --- | --- | --- | --- | --- | --- |
| United States | $33,140 | $39,130 | $51,340 | $68,020 | $92,930 |
| Illinois | $33,650 | $41,930 | $57,150 | $106,370 | $121,480 |
| Chicago-Joliet-Naperville, IL Metropolitan Division | $29,440 | $33,380 | $38,010 | $45,810 | $53,260 |
| Lake County-Kenosha County, IL-WI Metropolitan Division | $18,490 | $19,500 | $33,250 | $53,370 | $68,580 |
Table data taken from 2020 BLS (http://www.bls.gov/oes/current/oes211013.htm)
Featured Illinois Schools with MFT Degree Programs
<!- mfunc feat_school ->
Featured Programs:
Sponsored School(s)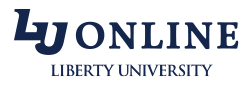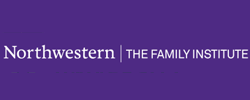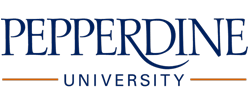 <!- /mfunc feat_school ->