MFT Degrees, Schools, and Careers in Minnesota
<!- mfunc search_box_body ->
<!- /mfunc search_box_body ->
<!- mfunc feat_school ->
Featured Programs:
Sponsored School(s)
<!- /mfunc feat_school ->
Students interested in pursuing graduate studies in marriage and family therapy (MFT) within the state of Minnesota have a wide range of education programs to choose from. In fact, there are 6 campus-based and 1 online-only program based in the state that offer coursework that has been accredited by the main MFT accreditation body—the Commission on Accreditation for Marriage and Family Therapy (COAMFTE). As such, the programs detailed below represent high-quality graduate-level programming that meets all requirements for licensure within the state. COAMFTE-accredited programs also have the benefit of being "portable," as many states across the nation use the COAMFTE educational standards in the educational requirements for state licensure as an MFT.
Located in Eagan, Minnesota, Argosy University—Twin Cities offers a Master of Arts degree in MFT. As indicated on Argosy's website, the majority of students complete the 48-credit program in 3 years, although students are able to complete the program on a part-time basis if preferred. In addition to coursework, students are required to pass a Clinical Competency Evaluation (CCE), which is comprised of several tasks throughout the duration of the program designed to evaluate major competencies in therapy and assessment, as well as compile a portfolio, which contains projects that map onto student learning outcomes outlined by the American Association of Marriage and Family Therapists.  One unique opportunity that students pursuing their degree at Argosy are afforded is the chance to complete a concentration in Forensic Counseling, which would prepare students for careers in the courts or more broadly involving programming within the criminal justice system.
Another promising option for graduate-level education within the field of MFT is St. Cloud State University, which offers both a Master of Science (M.S.) degree in MFT, as well as a Post-Degree Certificate program. The M.S. program can be pursued on either a full- or part-time basis (full-time pursuit of the program would take 2 years) and is comprised of both classroom-based and experiential clinical learning on-site at practicum experiences. Students in the M.S. program can choose to pursue clinical opportunities to meet their 300-hour requirement in either the St. Cloud or Twin Cities areas, and as such, can have a vast array of experiences, ranging from rural mental healthcare services to bustling metropolitan clinical care. In addition to clinical and coursework experiences, several faculty members have ongoing research projects in areas relevant to MFT that students can choose to get involved in during their time in graduate school, offering an incredible opportunity to develop complementary skills in the academic/research domain. St. Cloud State University also offers a "Post-Master Certificate" program wherein students that have received graduate degrees in areas of study closely related to MFT (e.g., clinical mental health counseling, general counseling) can pursue the coursework that they need to become a licensed MFT. Students complete approximately 39-42 credits during their time in the program, as well as complete clinical practicum experiences specifically within the area of MFT. Currently, the website for the program indicates that applications for entry into the program are suspended; students interested in potentially pursuing this opportunity are advised to contact the program directly for more information.
Similar to St. Cloud State University, St. Mary's of Minnesota—located in the Twin Cities—offers both a Master of Arts program in MFT, as well as a Post-Degree Certificate program. The M.A. offered by St. Mary's is 48-credits and can be pursued at a flexible (i.e., working while pursuing the degree) or more accelerated (i.e., 2.3 years or 7 semesters) pace. As is the case for many MFT programs, students are required to develop a range of skills through experiences in the classroom, including coursework and completion of the "Capstone Course" and "Integration Paper", and in the clinic delivering clinical services to couples, families, and individuals. Also similar to St. Cloud State University, St. Mary's updated website indicated that the school is no longer accepting applications to their Post-Degree Certificate Program, which offered students with graduate-level degrees in areas closely related to MFT or in areas in which MFT coursework would be beneficial the opportunity to pursue MFT coursework with the intention of becoming licensed.
<!- mfunc search_btn -> <!- /mfunc search_btn ->
Finally, the nationally-known University of Minnesota offers a PhD program in Family Social Science with a specialization in Couples and Family Therapy. Importantly, the program expects students to enter with a masters-level degree in a clinical field or having had clinical experience relevant to the field of MFT. Over and above the standard components of masters-level graduate educational programs (i.e., coursework and clinical opportunities/training in the Twin Cities area), the U of M program offers students unique doctorate-level opportunities, such as the chance to provide masters-level clinicians with supervision on their clinical practice (following their 3rd year in the program), as well as a required, keen emphasis on research and scholarly pursuits. As indicated on the program's website, many of the graduates of the program end up pursuing careers in academia as professors and scholars, high-level coordinators in program administration, and supervisory roles in clinical settings.
In addition to the programs currently accredited by COAMFTE, prospective students might consider other graduate programs accredited by closely-related institutions, such as the Council for Accreditation of Counseling and Related Educational Programs (CACREP). In fact, Walden University, which offers an M.S. in marriage, couple, and family counseling completely based online, is based in Minnesota.
Online MFT Degrees in Minnesota
<!- mfunc feat_school ->
Featured Programs:
Sponsored School(s)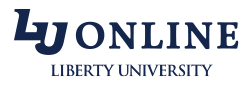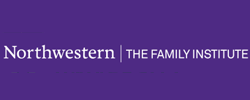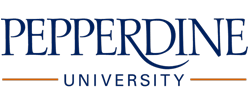 <!- /mfunc feat_school ->
Online-only graduate programs offer increased options for those students that do not thrive in a traditional classroom setting or wish for increased flexibility in scheduling order to simultaneously pursue other pursuits (e.g., going back to school part-time while still working). One of the only online-only masters-level programs in MFT that is accredited by the Commission on Accreditation for Marriage and Family Therapy Education (COAMFTE)—Capella University—is based out of Minneapolis, Minnesota.  In addition, Northcentral University, albeit not based out of the state, offers COAMFTE-accredited doctoral (PhD) and master's (M.A.) programs in MFT. Otherwise, there are a number of other educational programs that offer online programming; however, it is advised that any prospective students ensure that any program meets the educational requirements outlined by their state's licensure board.
Learn more about an MFT degree online.
MFT Accreditation in Minnesota
The Minnesota Board of Marriage and Family Therapy indicates that individuals applying for licensure as an MFT in the state must: 1) receive a degree from an educational program that meets the requirements outlined by the board in their rules and regulations, 2) complete 4,000 post-graduate clinical hours, 1,000 of which must be face-to-face clinical hours, and 3) pass the national exam in MFT. Rules and regulations outlined by the board indicate that individuals that attend a program accredited by the Commission on Accreditation for Marriage and Family Therapy (COAMFTE) will automatically meet the educational requirements outlined by the board. If a given program is "accredited," it means that the program has been determined to meet certain standards outlined by an objective licensing board. In the field of MFT, the major accreditation body is COAMFTE; however, this does not mean that other universities and programs that are not accredited by COAMFTE do not meet state licensure requirements. In that case, it is recommended that students check that the coursework offered by their graduate institution of choice meets the requirements outlined by the state in which they'd like to practice.
Career Opportunities for MFTs in Minnesota
The Bureau of Labor Statistics (BLS) indicates that within the next decade, there will be a rapid increase in the number of employment opportunities available for MFTs, estimating a 14% increase in jobs available to those with a master's or doctorate degree in the field! In particular, Minnesota currently employs 3,240 MFTs in various positions, including medical and hospital settings, educational and university settings, private practice, residential treatment settings, and governmental settings. Within the state, MFTs endorse a mean salary of $71,330, which is about $8,000 higher than the national average wage; however, the specific salary that MFTs may receive will depend in part in the setting in which they'd like to work; national BLS data indicates that the highest salaries for MFTs are employed by home healthcare services, local governments, and medical hospitals. For other opportunities specific to MFTs in the state of Minnesota, prospective students are advised to consult the webpage for the Minnesota Association for Marriage and Family Therapy. Learn more about MN MFT license requirements.
2022 US Bureau of Labor Statistics job market trends and salary figures for marriage and family therapists are based on national data, not school-specific information. Conditions in your area may vary. Data accessed August 2023.
<!- mfunc search_btn -> <!- /mfunc search_btn ->
Marriage and Family Therapists Salary in Minnesota
| Location | 10% | 25% | Median | 75% | 90% |
| --- | --- | --- | --- | --- | --- |
| United States | $33,140 | $39,130 | $51,340 | $68,020 | $92,930 |
| Minnesota | $36,320 | $44,940 | $60,560 | $83,400 | $97,390 |
| Duluth, MN-WI | $25,460 | $33,220 | $41,210 | $53,060 | $59,600 |
| Minneapolis-St. Paul-Bloomington, MN-WI | $40,520 | $44,090 | $50,230 | $60,950 | $74,960 |
| Rochester, MN | $25,930 | $28,170 | $32,440 | $37,840 | $47,230 |
Table data taken from 2020 BLS (http://www.bls.gov/oes/current/oes211013.htm)
Featured Minnesota Schools with MFT Degree Programs
<!- mfunc feat_school ->
Featured Programs:
Sponsored School(s)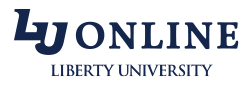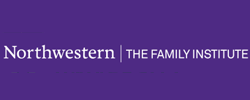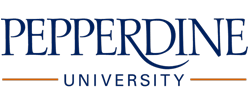 <!- /mfunc feat_school ->