MFT Degrees, Schools, and Careers in Ohio
<!- mfunc search_box_body ->
<!- /mfunc search_box_body ->
<!- mfunc feat_school ->
Featured Programs:
Sponsored School(s)
<!- /mfunc feat_school ->
It is only in the past decade that marriage and family therapists have been granted the legal opportunities to be licensed and practice therapy with couples and families in the state of Ohio. Despite the novelty of licensure within the state, there are several excellent opportunities for those hoping to pursue graduate-level education in the state of Ohio, particularly at the doctorate level. Currently, there are three programs through two universities that are accredited by the main accreditation body in the field of MFT—the Commission on Accreditation for Marriage and Family Therapy Education (COAMFTE). Of note, two of these programs are doctorate programs; as such, there is only one COAMFTE-accredited masters-level program in the state of Ohio! However, this does not mean that those hoping to pursue a Master of Art or Science in MFT are without options; there are a number of other MFT programs within the state that are not currently accredited by COAMFTE, as well as some online-only programs that are detailed below.
COAMFTE has accredited Ohio State University's PhD program in Human Development and Family Science with a specialization in Couple and Family Therapy. The OSU program prides itself on a strong, research-focused curriculum through which students learn from top-notch faculty in the field and prepare for careers as top-level administrators, supervisors, teachers, and researchers in the field of MFT. Importantly, the program strives to education students within a scholar-clinician framework, wherein students receive heavier training in research and scholarship, as compared with clinical work.
That said, the program offers excellent opportunities for students to complete their 1,000 hour requirement of face-to-face client contact, such as experiences through on on-site OSU Couple and Family Therapy Clinic. Coursework in the program is comprised of 80 credits; however, students that enter with a masters-level degree from another institution have the opportunity to transfer in around 30 of their credits, pending approval of the coursework. Research training at OSU is extremely high quality, and students collaborate closely with their advisor—who generally shares their research interests—from the moment that they arrive on campus to conduct clinical research, which culminates in the proposal and defense of their dissertation project.
The University of Akron offers both a 63-credit Master's degree in MFT, as well as a PhD in Counselor Supervision and Education, with a specialization in MFT. Within the Master's program, students complete at least 500 hours of direct client contact hours, 100 hours of supervision, and are required to take and pass a comprehensive examination. Students have the opportunity to collaborate with the excellent faculty in the School of Counseling.  Importantly, the University offers interested students the opportunity to apply for assistant-ships or scholarships wherein a portion of their tuition can be covered. Moreover, because the program is accredited by both COAMFTE and the Council on Accreditation for Counseling and Related Educational Programs (CACREP), students will graduate with the education to pursue licensure as either an MFT or a professional counselor.
With regards to the University of Akron PhD program, the program is 120 credits and is advertised as taking, at the minimum, 3 years, and at the maximum, 10 years. The content of the program is designed to train professionals working as advanced clinicians and supervisors, teachers, and researchers in the field of MFT. Students receive excellent training in the clinical (1000 client contact hours gained through practicums in the area and the University's Clinic for Individuals and Family Counseling), supervision (1 yearlong didactic and supervision in supervising masters-level trainees), and research (completion of comprehensive examinations showcasing educational knowledge and a dissertation developed and completed in conjunction with a supervisor) domains.
Impressively, students can choose to specialize in medical family therapy, trauma, substance abuse, parenting, or partner violence, an opportunity that may enhance their prospects for employment following graduation. Although having a master's degree is not a requirement for entrance into the program, it is indicated on the program's FAQ page that not having an M.A. or M.S. may extend the length of the program for a given student up to 2 years.
<!- mfunc search_btn -> <!- /mfunc search_btn ->
Online MFT Degrees in Ohio
<!- mfunc feat_school ->
Featured Programs:
Sponsored School(s)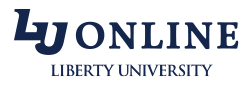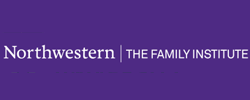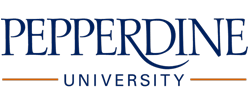 <!- /mfunc feat_school ->
It is becoming increasingly common for both undergraduate and graduate students to pursue coursework, either part- or full-time, online. Taking courses online is an excellent option for those who are working while pursuing their education, need a more flexible schedule, or do not excel when placed in a traditional classroom setting. There are a number of schools across the nation that offer graduate-level MFT training online, but currently only two schools that offer online-degrees and are accredited by COAMFTE.
More specifically, Capella University offers a Master of Science (M.S.) in MFT, and Northcentral University offers both a M.S. and a PhD in MFT. As is the case for the majority of online programs, students take all coursework online and then pursue clinical training and opportunities close to their residence; it is likely that technology continues to evolve and more and more non-traditional students decide to pursue employment in the field, options for online graduate study will continue to expand.
Learn more about online MFT degrees.
MFT Accreditation in Ohio
In the state of Ohio, individuals applying for licensure must (1) take and pass the national MFT examination, (2) complete a minimum of 2 years of post-graduate clinical experience, and (3) attend and receive a degree from a program that meets certain educational requirements. Students that attend a program accredited by the Commission on Accreditation for Marriage and Family Therapy Education (COAMFTE) are not required to provide documentation of their educational coursework, due to the fact that since a program has already met the accreditation requirements outlined by COAMFTE, it is assumed that they already have met the minimum state educational requirements.
Therefore, although students that attend COAMFTE-accredited schools are able to, in effect, "skip a step" in the licensure application process, this does not mean that students that have attended non-COAMFTE-accredited schools cannot be licensed. However, for those not attending accredited programs, it is essential that he or she verify that his or her program of choice meets the educational requirements outlined by the board.
Career Opportunities for MFTs in Ohio
Recent data from the Bureau of Labor Statistics estimates that MFTs in the state of Ohio make a mean annual wage of $54,810, which is slightly less than the national mean wage. However, the mean annual wages seem to vary widely across the state; for instance, in the Cincinatti area, MFTs make a mean wage of $60,240, whereas those in the Columbus make an average of only $51,210. Certainly, the specifics of salary depend on the setting in which an MFT is working; generally, individuals working in state government positions, religious organizations, and hospital settings make the highest wages.
In addition to wages, there are several other benefits to pursuing career opportunities in MFT; recently, the U.S. News and World Report recognized MFT as one of the best careers within the social sciences, citing benefits such as positive work/life balance and booming job growth. In fact, governmental data suggests that opportunities for MFTs will increase by 14% in the next decade or so! Learn more about OH MFT license requirements.
2022 US Bureau of Labor Statistics job market trends and salary figures for marriage and family therapists are based on national data, not school-specific information. Conditions in your area may vary. Data accessed July 2023.
Marriage and Family Therapists Salary in Ohio
| Location | 10% | 25% | Median | 75% | 90% |
| --- | --- | --- | --- | --- | --- |
| United States | $33,140 | $39,130 | $51,340 | $68,020 | $92,930 |
| Ohio | $32,380 | $41,520 | $47,430 | $54,600 | $61,950 |
| Cincinnati-Middletown, OH-KY-IN | $29,560 | $32,880 | $36,560 | $42,300 | $49,340 |
| Cleveland-Elyria-Mentor, OH | $33,060 | $40,030 | $45,290 | $53,170 | $62,730 |
| Columbus, OH | $28,220 | $33,490 | $40,430 | $48,600 | $57,640 |
| Youngstown-Warren-Boardman, OH-PA | $27,880 | $32,460 | $38,330 | $54,430 | $62,590 |
Table data taken from 2020 BLS (http://www.bls.gov/oes/current/oes211013.htm)
Featured Ohio Schools with MFT Degree Programs
<!- mfunc feat_school ->
Featured Programs:
Sponsored School(s)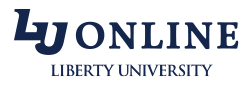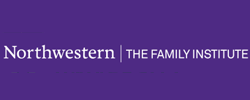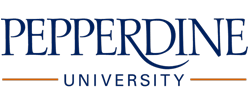 <!- /mfunc feat_school ->