MFT Degrees, Schools, and Careers in Wisconsin
<!- mfunc search_box_body ->
<!- /mfunc search_box_body ->
<!- mfunc feat_school ->
Featured Programs:
Sponsored School(s)
<!- /mfunc feat_school ->
Students interested in pursuing graduate study in marriage and family therapy (MFT) within Wisconsin can choose from a number of graduate schools located within the state's borders that offer training in MFT, counseling, or other related areas of study. However, only three programs, two masters-level and one post-graduate program, are currently accredited by the Commission on Accreditation for Marriage and Family Education (COAMFTE), as detailed below.
Located in picturesque Madison, Wisconsin, Edgewood College offers an M.S. program in MFT that is 48-credits and can be completed on a part- or full-time basis. All courses, instructed by faculty with expertise in a range of areas related to MFT practice, are held in the evening to accommodate flexible schedules. In addition to coursework, all students are required to complete at least 500 face-to-face clinical hours during their time in the program, some of which can be completed through the university's affiliated training clinic: The Family Center.
If an individual has completed graduate work in a field related to MFT (e.g., psychology, nursing, or social work) and wishes to pursue licensure as an MFT in Wisconsin, the Family Therapy Training Institute through Aurora Health Care, located in Milwaukee, offers an intensive, 2-3 year post-graduate program that provides students with the in-classroom and face-to-face hours necessary to sit for licensure in WI. In order to complete the program, students must complete at least 360 classroom hours in six specified areas of MFT studies, 500 clinical hours spent face-to-face providing services to clients, and at least 100 hours of supervision.
Finally, the University of Wisconsin, Stout, considered to be Wisconsin's Polytechnic University, offers a Master of Science degree in MFT that is heralded as having a long-standing reputation for excellence. Students complete 54 credits of coursework throughout their time in the program, which includes several separate practicum experiences. Somewhat unique for MFT programs, UW-Stout allows students to gain some of their experience through their on-site Clinical Services Center. As detailed on its website, the UW-Stout boasts high rates for their students graduating, passing the national licensing exam, and becoming licensed!
Online MFT Degrees in Wisconsin
<!- mfunc feat_school ->
Featured Programs:
Sponsored School(s)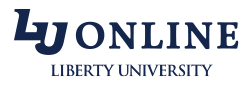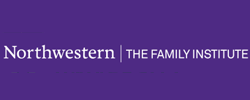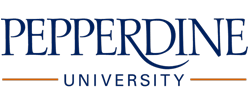 <!- /mfunc feat_school ->
The Commission on Accreditation of Marriage and Family Therapy Education (COAMFTE) has just recently begun accreditation of online-only programs in the education of future MFTS; as such, there are only a few programs that have been accredited to date. None of the accredited programs are based in Wisconsin; however, individuals that are hoping for greater flexibility through an online program can pursue education through the nationally-based online programs that are COAMFTE-accredited: either Northcentral University (which offers both the M.A. and Ph.D. in MFT) or Capella University (offers M.A. in MFT).
Learn more about an online marriage, family, and therapy degree.
<!- mfunc search_btn -> <!- /mfunc search_btn ->
MFT Accreditation in Wisconsin
If an individual is interested in pursuing their license to practice marital and family therapy within Wisconsin, the Wisconsin Department of Safety and Professional Services requires that individuals have attended an accredited masters- or doctorate-level program in MFT or a closely related field, complete at least 3,000 hours of post-graduate, supervised clinical practice, and complete required examinations. The first requirement, accreditation, means that the program that an individual attended met certain standards and received a "stamp of approval" from a given organization.
Within MFT, the central accreditation organization is the Commission on Accreditation for Marriage and Family Therapy Education, or COAMFTE. Many states across the country have changed their licensure requirements to include reference to the COAMFTE accreditation; therefore, individuals that graduate from COAMFTE-accredited institutions can be assured that their degree will be recognized across the country.
On the other hand, there are plenty of other graduate-level programs in MFT and psychology that are not accredited by COAMFTE. Not having accreditation from COAMFTE does not necessarily mean that a degree from these universities is useless, as it could be the case that the university is accredited by another organization or the educational content of the program is equivalent to what is outlined in the state's law.
Career Opportunities for MFTs in Wisconsin
Nationally, careers in MFT have received attention as an area of increased interest and opportunity; the U.S. News and World Report ranked the MFT profession as one of the top 3 professions within the social services, citing upward mobility and flexibility associated with the job as particularly appealing. The Bureau of Labor Statistics projects job growth around 19% over the next decade, which is significantly higher than other related professions. As such, it is an exciting time to be in the field!
The mean national salary for MFTs, as of 2015, was $53,520, with great variation depending on the setting in which an MFT works. Specifically within Wisconsin, the mean salary is slightly lower than the national average ($42,040); however, it is likely that the lower cost of living within Wisconsin (as compared to some metropolitan areas) compensates for the relatively lower pay. Currently, there are around 800 MFTs employed in the state in a variety of settings, including hospitals, schools, private practices, and governmental organizations, among others! The location quotient, which provides an estimate of relative opportunities for a given profession, indicates that Wisconsin has greater than average opportunity for employment in the MFT profession. Read more about the WI MFT licensure requirements.
<!- mfunc search_btn -> <!- /mfunc search_btn ->
Marriage and Family Therapists Salary in Wisconsin
| Location | 10% | 25% | Median | 75% | 90% |
| --- | --- | --- | --- | --- | --- |
| United States | $33,140 | $39,130 | $51,340 | $68,020 | $92,930 |
| Wisconsin | $34,430 | $41,370 | $56,530 | $64,840 | $74,330 |
| Green Bay, WI | $44,530 | $53,960 | $63,820 | $71,060 | $75,410 |
| Madison, WI | $31,190 | $35,340 | $42,160 | $54,130 | $68,020 |
| Milwaukee-Waukesha-West Allis, WI | $25,590 | $28,990 | $36,220 | $46,380 | $58,700 |
Table data taken from 2020 BLS (http://www.bls.gov/oes/current/oes211013.htm)
Featured Wisconsin Schools with MFT Degree Programs
<!- mfunc feat_school ->
Featured Programs:
Sponsored School(s)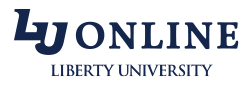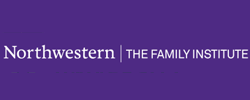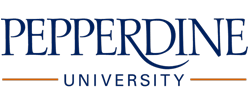 <!- /mfunc feat_school ->