MFT Degrees, Schools, and Careers in Tennessee
<!- mfunc search_box_body ->
<!- /mfunc search_box_body ->
<!- mfunc feat_school ->
Featured Programs:
Sponsored School(s)
<!- /mfunc feat_school ->
If you are looking for Marriage and Family Therapy education in Tennessee, be prepared for limited options. The state has more than 40 degree-granting institutions of higher education but there is exactly one school in the entire state with an accredited MFT-specific degree program. That school is Lee University, a private, faith-based liberal arts college in rural Cleveland.
There are plenty of other schools in the state that offer a Master's degree in Counseling or Psychology and some of these programs may offer concentrations in Marriage and Family Therapy. For example, East Tennessee State University offers a number of Master's degrees in Counseling, including one with a concentration in Marriage, Couple and Family Counseling. The program is initially designed to prepare students for licensure as a professional counselor but it will also prepare students for a MFT license thanks to its inclusion of MFT-specific courses and the degree program's commitment to providing real life experience for students. There are another three schools in the state that offer Master's degrees in Counseling and they may offer MFT coursework. However, we want to focus specifically on degree programs that are not only accredited by the Commission on Accreditation for Marriage and Family Therapy Education (COAMFTE) but also ones that prepare students for the licensure exam. Students interested in MFT programs as an undergraduate will major in psychology or family studies to meet the prerequisites required for most of these programs.
The rules about MFT licensure in Tennessee are straightforward but also strict. The state requires that applicants for licensure hold a Master's degree or PhD in marriage and family therapy or equivalent field. Tennessee also requires that if the degree is not in marriage and family therapy that the degree program included specific MFT coursework and supervised work experience in the field as well.
MFT Degree Programs in Tennessee
It is worth starting with the counseling program at East Tennessee State University even though it is not accredited by the COAMFTE. It is accredited by the Council for Accreditation of Counseling & Related Educational Programs (CACREP), which is a reputable accrediting body that will pass muster with the state.  The concentration is comprised of 30 credits. There are classes in Family Therapy, classes in Counseling with Couples, classes in treating trauma and abuse in families as well as classes in substance abuse, a mandatory internship and a mandatory thesis.
At Lee University, the program is specifically for students interested in marriage and family therapy and while it includes much of the same coursework required by ETSU, it also has a faith-based component and a more thorough practicum and clinical experience requirement. For example, at Lee, students must complete 500 hours of face-to-face clinical experience with clients and 200 of those hours must be relational, which means there must be two clients in the session at the same time and they must have some sort of relationship with each other.
<!- mfunc search_btn -> <!- /mfunc search_btn ->
Students must get at least 100 hours in practicum and 133 hours in an internship in order to get academic credit for the course. The school also includes courses in faith-related subjects such as "Christian Perspectives on the Helping Profession". The program began in 2011 and of that starting cohort, 13 of the 14 are working in the field and working towards full licensure as an MFT and 12 of the 14 are doing the same from the 2012 cohort. There are also a number of students for both cohorts who have received temporary licenses as they work to completing the requirements.
Online MFT Degree in Tennessee
<!- mfunc feat_school ->
Featured Programs:
Sponsored School(s)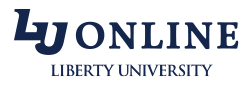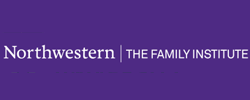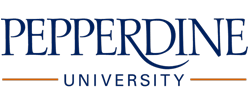 <!- /mfunc feat_school ->
State-specific online MFT schools in Tennessee regrettably do not exist yet. Tennessee as a state has been slow to adopt online education and while there may be some programs in the state that offer online counseling courses or online MFT courses, there aren't any fully online state-specific MFT degree programs. There are some national, for-profit universities that offer online Master's and PhDs in marriage and family therapy. Northcentral University, Liberty University, Touro University and National University are just a few of those schools.
Read more about MFT degrees online.
MFT Accreditation in Tennessee
Accreditation is the most important part of any higher education degree program and especially marriage and family therapy. When a university earns accreditation, it means they have proven not only that the program has met minimum quality standards set forth by COAMFTE but it is also a sign not just to students that the university takes the quality of its education seriously, but it is also a sign for employers that are looking for students coming out of reputable institutions that they can trust.
In marriage and family therapy, there is one organization responsible for accreditation – the aforementioned Commission on Accreditation for Marriage and Family Therapy Education (COAMFTE). The COAMFTE accredits master's degrees PhDs, and postgraduate degree clinical training programs in the subject. Once a program has become accredited, it is required to submit annual reports demonstrating continued compliance with standards. The COAMFTE has recently begun accrediting online MFT degree programs as well.
There are other accrediting bodies that accredit counseling degree programs that can lead to marriage and family therapy licensure such as CACREP. So don't get disheartened if the program isn't accredited by the COAMFTE because it may just be accredited by another institution.
For a database of all of the accredited MFT degree programs in the country and in Tennessee, please consult this list.
Career Opportunities for MFT in Tennessee
According to the Bureau of Labor Statistics, Tennessee was home to 1,800 professional MFTs earning an average annual salary of $43,190 as of May 2022. The highest salaries in the state among MFTs were found around Nashville where the average was $46,270 that year. With an average salary of $43,540, MFTs in Chattanooga came in second.
2022 US Bureau of Labor Statistics job market trends and salary figures for marriage and family therapists are based on national data, not school-specific information. Conditions in your area may vary. Data accessed August 2023.
<!- mfunc search_btn -> <!- /mfunc search_btn ->
Marriage and Family Therapists Salary in Tennessee
| Location | 10% | 25% | Median | 75% | 90% |
| --- | --- | --- | --- | --- | --- |
| United States | $33,140 | $39,130 | $51,340 | $68,020 | $92,930 |
| Tennessee | $27,490 | $32,950 | $38,830 | $47,180 | $55,540 |
| Johnson City, TN | $26,210 | $28,920 | $34,160 | $40,310 | $45,150 |
| Knoxville, TN | $26,310 | $29,220 | $33,620 | $37,420 | $41,880 |
| Memphis, TN-MS-AR | $24,640 | $26,790 | $30,360 | $37,340 | $68,670 |
| Nashville-Davidson--Murfreesboro--Franklin, TN | $27,950 | $32,080 | $35,510 | $38,930 | $55,730 |
Table data taken from 2020 BLS (http://www.bls.gov/oes/current/oes211013.htm)
2020 US Bureau of Labor Statistics salary and job market trends for Marriage and Family Therapists represent state data not school-specific information. Conditions in your area may vary. Data accessed August 2021. 
Featured Tennessee Schools with MFT Degree Programs
<!- mfunc feat_school ->
Featured Programs:
Sponsored School(s)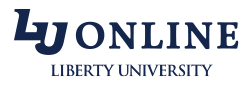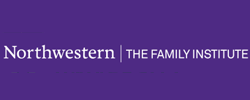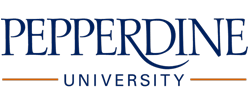 <!- /mfunc feat_school ->