MFT Degrees, Schools, and Careers in Utah
<!- mfunc search_box_body ->
<!- /mfunc search_box_body ->
<!- mfunc feat_school ->
Featured Programs:
Sponsored School(s)
<!- /mfunc feat_school ->
Utah first passed legislation licensing marriage and family therapists (MFTs) in the 1970s, and was one of the first states to do so! To this day, there are a number of rich opportunities, both for education and employment, for those interested in the field of MFT in Utah. Currently, four programs (one doctoral and three masters-level) through three different universities have accreditation by the Commission on Accreditation for Marriage and Family Therapy Education (COAMFTE), as detailed below.
Argosy University has 28 different locations across of the United States, one of which is located in Salt Lake City, Utah. Argosy offers a Master of Arts in MFT through this SLC location, designed to provide prospective MFTs with basic training in both the theory and practice of couples and family therapy techniques. The program requires 45 credit hours of coursework, as well as at least 600 hours of face-to-face clinical experience during the years that the individual is in the program. The approval of a portfolio, which students gather and refine in specific courses throughout their time at AU and is comprised of various samples of their work, including personal statements, recommendations, several theoretical papers, and skill demonstration, is necessary for graduation from the program. Although the website for the program outlines a comprehensive exam requirement, students meet this requirement when they pass the national MFT exam required for licensure.
Brigham Young University offers both a Master of Science in MFT, as well as a Ph.D. program for those hoping to take a more research-based route in their careers. The M.S. program is comprised of 61 credits in coursework, clinical practicum experiences which provide the student with at least 500 face-to-face clinical hours, and a research thesis, which generally leads to a presentation at a national conference or a publication. The PhD program through BYU requires that all students entering the program have received a master's degree from a regionally-accredited MFT program. Students with master's-level degrees in closely related areas of study may be admitted, but also may be required to take extra coursework over and above the 63-credits involved in the doctorate program. All individuals enrolled in the PhD program complete both comprehensive exams and a dissertation, as outlined in the student handbook. Somewhat unique to MFT programs, BYU offers part- and full-time financial assistance in the form of research assistantships to the M.S. and PhD students. Both the PhD and M.S. students receive clinical training in the BYU Comprehensive Care Clinic, as well as at other local mental health agencies.
Finally, Utah State University offers both Master of Science (M.S.) and Master of Marriage and Family Therapy (MMFT) programs; the only difference between the two programs is the M.S. students complete a thesis project during their time in the program, whereas the MMFT students do not. The students complete 53 hours of coursework (or 59 credits, if completing the thesis option), clinical practicum experiences at local sites, including USU's Marriage and Family Therapy Clinic, a capstone project, and a final theoretical paper relevant to their areas of expertise.
In addition to those programs that have been accredited by COAMFTE, there are a number of other programs in the state that have either been accredited by other organizations or are non-accredited. These programs may provide excellent training in the theory and practice of MFT; however, it is recommended that before a student enrolls in a program not accredited by one of the national accreditation bodies, they ensure that the coursework outlined by the program fits with the requirements outlined by the licensing board in the state that they want to reside and practice.
<!- mfunc search_btn -> <!- /mfunc search_btn ->
Online MFT Degrees in Utah
<!- mfunc feat_school ->
Featured Programs:
Sponsored School(s)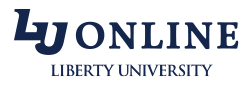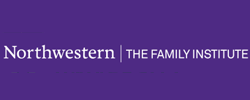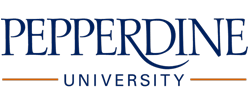 <!- /mfunc feat_school ->
The Commission on Accreditation of Marriage and Family Education (COAMFTE) has recently begun to provide accreditation to online-only MFT graduate programs. Thus far, two programs have received accreditation from COAMFTE—Capella University's M.S. program in MFT and Northcentral University's PhD and M.A. programs. While neither of these programs are located within Utah, students that reside in Utah are able to enroll and complete classes remotely and flexibly, which represents an ideal option for those hoping for a more flexible schedule tailored to their individual needs.
Learn more about MFT degrees online.
MFT Accreditation in Utah
In order to become a licensed MFT in the state of Utah, the Utah Division of Occupational and Professional Licensing dictates that applicants must (1) have completed 4,000 hours of MFT training under a qualified MFT supervisor, 1,000 of which must have been after the award of their graduate level degree, (2) pass the national examination in MFT, (3) pay a fee and submit an application, and (4) attend an institution accredited by the Commission on Accreditation for Marriage and Family Therapy Education (COAMFTE) or one that meets the educational requirements outlined by the board.
COAMFTE is the main accreditation body for the field of marriage and family therapy; however, other licensing bodies do exist in the counseling and therapy fields (for instance, the Council on Accreditation for Counseling and Related Educational Programs is another well-known accreditation body). Moreover, it is possible that programs without any regional or national accreditation can still meet the educational requirements outlined by a given state's licensing board. However, the benefit to attending a COAMFTE-accredited program is that if a student plans to move to a new state in the future, they can be more certain that their degree will be recognized by the other state's licensing board.
Career Opportunities for MFTs in Utah
The Bureau of Labor Statistics estimates that the mean salary for MFTs in the state of Utah is $88,980, which is not only significantly higher than the national average ($63,300), but the highest in the nation. The specifics of a given MFT's salary in Utah will depend on the areas in which they work (for instance, the mean wage in the Salt Lake City area is around $93,590, whereas the mean salary in the St. George area is $76,960), the settings in which they work, and their seniority/licensure status.
Across the nation, MFTs can work in a variety of settings, including hospitals, universities and colleges, governmental organizations, residential treatment facilities, private practice, and correctional/forensic settings. Overall, the U.S. News and World Report ranked MFT as the 20th best occupation within the social sciences, providing it with a ranking of 5.4/10, based on factors such as salary, the job market, and work life balance. For more information on specific opportunities and knowledge regarding a career as an MFT in the state of Utah, interested parties can visit the website for the Utah Division of the American Association of Marriage and Family Therapists. Learn more about UT MFT license requirements.
2022 US Bureau of Labor Statistics job market trends and salary figures for marriage and family therapists are based on national data, not school-specific information. Conditions in your area may vary. Data accessed August 2023.
Marriage and Family Therapists Salary in Utah
| Location | 10% | 25% | Median | 75% | 90% |
| --- | --- | --- | --- | --- | --- |
| United States | $33,140 | $39,130 | $51,340 | $68,020 | $92,930 |
| Utah | $46,230 | $56,900 | $72,820 | $99,510 | $127,010 |
| Ogden-Clearfield, UT | $26,020 | $28,110 | $44,010 | $59,410 | $82,390 |
| Provo-Orem, UT | $35,630 | $42,020 | $47,780 | $55,010 | $59,550 |
| St. George, UT | $49,940 | $57,540 | $68,640 | $78,970 | $99,270 |
| Salt Lake City, UT | $32,900 | $36,230 | $42,730 | $50,490 | $58,940 |
Table data taken from 2020 BLS (http://www.bls.gov/oes/current/oes211013.htm)
Featured Utah Schools with MFT Degree Programs
<!- mfunc feat_school ->
Featured Programs:
Sponsored School(s)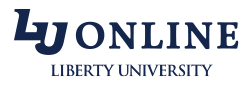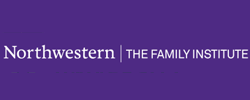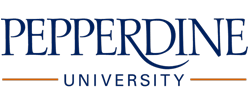 <!- /mfunc feat_school ->