MFT Degrees, Schools, and Careers in Colorado
<!- mfunc search_box_body ->
<!- /mfunc search_box_body ->
<!- mfunc feat_school ->
Featured Programs:
Sponsored School(s)
<!- /mfunc feat_school ->
Individuals interested in pursuing a career as a Licensed Marriage and Family Therapist in Colorado will likely encounter a number of institutions that offer training within counseling and therapy. Nevertheless, it is important to note that completion of an MFT program alone will not guarantee that an individual will be eligible to practice as a licensed MFT in Colorado. The laws, rules, and policies of the Colorado State Board of Marriage and Family Therapists Examiners stipulate that individuals seeking licensure past 2012 must receive their degree from programs accredited by the Commission on Accreditation for Marriage and Family Therapy Education (COAMFTE).
Colorado has three degree-granting programs accredited by COAMFTE: the Master's program in MFT at Colorado State University, and the Master's program in MFT at Regis University. However, these four programs are not the only route to becoming an LMFT in Colorado. If an individual has received a degree from another unaccredited program in Colorado, or a program within a related sub-field, they can still complete the necessary coursework to become an LMFT through the Denver Family Institute post-graduate MFT certificate program, which is also accredited through COAMFTE.
MFT Degree Programs in Colorado
As stated previously, a number of programs within Colorado offer foundational and clinical training that would prepare an individual for the workplace demands as a LMFT. When choosing a specific program to attend, interested individuals are best served by making decisions based on their career goals, as well as practical concerns, including their desired location and timeline.
The Master's Program in MFT through Colorado State University in Fort Collins, Colorado is run through the Department of Human Development and Family Studies. The CSU MFT program boasts impressive job placement and national exam pass rates, as most recent data indicated that all students who have matriculated through the program in the previous 10 years have passed the national exam as well as have obtained employment following graduation. Students who train through CSU will have clinical training opportunities within several unique settings, including the campus Center for Family and Couple Therapy, the Child Trauma and Resilience Assessment Center, and Campus Connections, which refers to therapeutic monitoring for at-risk youth. The 60-credit academic structure of the program is designed in order to ensure that applicate meet all AAMFT Core Companies, State Licensure Regulations, and the AAMFT Code of Ethics. If interested in continuing their education following being awarded their M.A., students are provided the opportunity to apply for the CSU Ph.D. program in Applied Developmental Science.
<!- mfunc search_btn -> <!- /mfunc search_btn ->
Individuals interested in seeking their MA in MFT from Regis University have the opportunity to complete the degree at either the university's Thornton or Colorado Springs campus. Students in the MAMFT program complete 60-credits of coursework, generally over 3 years, including 6 practicum-based credits at the on-campus clinic and 3 practicum experiences at local mental health agencies. If students are interested in pursuing MAMFT studies through Regis on a part-time basis, this opportunity is available, although it does extend the time to completion.
Finally, Denver Family Institute offers a two-year post-graduate certificate program in MFT, which is accredited by COAMFTE. This program is appropriate for students that may have completed graduate work elsewhere but have yet to complete the necessary requirements to apply for licensure in Colorado. Completion of the program, which includes both the required coursework as well as hands-on practical experience, can generally be achieved within a 2-year time frame. Those who complete the program are not given a degree, but instead receive a certificate. Importantly, all clinical experiences for trainees take place within the Institute itself.
Online MFT Degrees in Colorado
<!- mfunc feat_school ->
Featured Programs:
Sponsored School(s)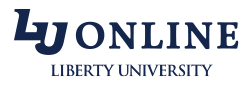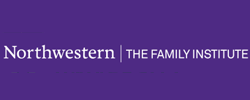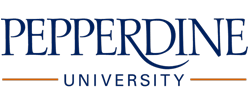 <!- /mfunc feat_school ->
There are no COAMFTE-accredited online MFT programs specifically based out of Colorado. As such, individuals who are seeking to complete all- or most of their degree within an online format must do so through nationally-based online school. Again, if one is interested in pursuing this route and would like to gain licensure within Colorado, they must receive their degree from one of the two online programs that are accredited by COAMFTE: the Master's in MFT through Capella University, or the Master's or Doctorate in MFT programs through North Central University.
Learn more about MFT degrees online.                 
MFT Accreditation in Colorado
It is important to consider the accreditation status of the program to which you are applying. Accreditation is essentially a stamp of approval by a government-vetted accrediting body that signifies that a program meets minimal educational standards. There are two widely accepted accrediting bodies for Marriage and Family Therapists -- the COAMFTE and CACREP. It is important to note that not all CACREP-accredited programs are specifically designed to prepare a student for a licensure in the state, so it is important to check with each school individually before making a choice.
In fact, in Colorado, state regulation states that after 2012, accredited programs are defined as schools accredited by the COAMFTE and makes no mention of CACREP at all. This is an important distinction to understand, especially when making an expensive investment like graduate education.
In Colorado, the COAMFTE approval signifies that the educational standards of the programs that have received accreditation reaches a given standard of excellence, and is required to gain licensure.
Career Opportunities for MFTs in Colorado
Following completion of coursework and individuals with a Master's degree in MFT can choose to work in a variety of settings, including individual and family services, outpatient care centers, state government, local governments, and residential care facilities, among others. The Bureau of Labor Statistics indicates that the median annual wage for MFTs is around $48,600. However, the specifics of this salary will vary depending on the setting in question. Outpatient care center, residential care, or individual and family services will offer median salaries ranging from $43,510-47,240.
On the other hand, MFTs working in state and local government positions previously made a median salary of $69,700. Specifically within Colorado, the salary outlook is even more promising; in May of 2015, MFTs in Colorado made a average annual salary of just above $50,000. Job outlook and growth is positive for MFTs as well; nationally, MFT positions are expected to increase around 15 percent in the upcoming decade. Research the CO MFT licensure requirements.
<!- mfunc search_btn -> <!- /mfunc search_btn ->
Marriage and Family Therapists Salary in Colorado
| Location | 10% | 25% | Median | 75% | 90% |
| --- | --- | --- | --- | --- | --- |
| United States | $33,140 | $39,130 | $51,340 | $68,020 | $92,930 |
| Colorado | $37,290 | $46,350 | $56,350 | $66,190 | $90,580 |
| Colorado Springs, CO | $30,840 | $33,450 | $37,940 | $49,850 | $72,620 |
| Denver-Aurora-Broomfield, CO | $22,410 | $33,520 | $40,410 | $65,240 | $72,190 |
Table data taken from 2020 BLS (http://www.bls.gov/oes/current/oes211013.htm)
Featured Colorado Schools with MFT Degree Programs
<!- mfunc feat_school ->
Featured Programs:
Sponsored School(s)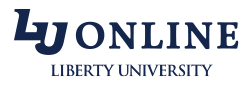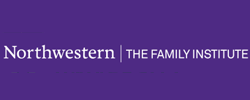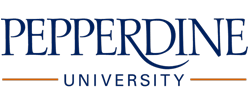 <!- /mfunc feat_school ->