MFT Degrees, Schools, and Careers in Kentucky
<!- mfunc search_box_body ->
<!- /mfunc search_box_body ->
<!- mfunc feat_school ->
Featured Programs:
Sponsored School(s)
<!- /mfunc feat_school ->
Those interested in pursuing a degree in marriage and family therapy (MFT) within the state of Kentucky have several options through which to do so. Currently, there are four programs that are accredited by the Commission on Accreditation for Marriage and Family Therapy Education. In addition to COAMFTE-accredited programs, there are a number of other programs available within the state that offer MFT-based coursework or specialty training. For instance, Western Kentucky University offers a Marriage, Couple, and Family Counseling program that is accredited by another organization—the Council on Accreditation of Counseling and Related Educational Program (CACREP). 
Campbellsville University offers a Masters of Marriage and Family Therapy (MMFT) that is 48 credits and generally takes between 2-3 years. The program has a theological emphasis, and thus would be a good option for individuals hoping to work with couples and families that are religious or in a religious organization. In addition to coursework, students complete a range of supervised clinical experiences, and are required to complete and pass comprehensive exams prior to their graduation.
One of the only seminary-based MFT programs in the United States, Louisville Presbyterian Theological Seminary strives to train MFTs that practice therapy with a theological framework.  Trainees gain some of their 500 hours of clinical experience through the seminary's own Counseling Center, and complete 70 semester hours of coursework over their course of time in the program, which ranges from 3-7 years. In addition to meeting state requirements for licensure as an MFT, students can choose to become certified by the American Association of Pastoral Counselors.
Located in Lexington, the University of Kentucky offers a Master's degree in family science with an emphasis on couple and family therapy. As indicated on the program website, coursework focuses on providing background in human development and evidence-based treatments, including sex therapy and play therapy. Students complete clinical practicums at a range of sites in the surrounding area, as well as the University's Family Center.
<!- mfunc search_btn -> <!- /mfunc search_btn ->
Finally, the University of Louisville's Kent School of Social Work offers a Master's of Science in Social Work with a specialization in Couple and Family Therapy (CFT), with particular emphasis on working with traditionally under-served couples and families. Different from many other programs in MFT, the program offers dual training in CFT and social work, which provides students with a unique training background that could confer benefits in employment opportunities following graduation and the option of pursuing licensure as a Licensed Clinical Social Worker. The program is 81 credit-hours, and students pursue a variety of clinical practicum experiences (totaling around 500 hours) during both their first or second year.
Online MFT Degrees in Kentucky
<!- mfunc feat_school ->
Featured Programs:
Sponsored School(s)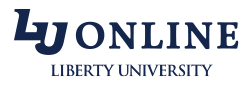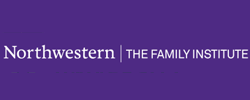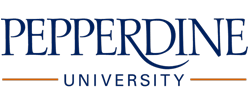 <!- /mfunc feat_school ->
Although there are a growing number of online MFT programs offered across the country, many of these programs many not meet the educational or practicum requirements for licensure in the state of Kentucky. As such, it is extremely important that students considering pursuing an online degree ensure that the coursework and practicum experiences that the program provides meets the requirements outlined by The Board of Licensure for Marriage and Family Therapists.
To date, only two online MFT programs have received accreditation of the Commission for Accreditation of Marriage and Family Therapy Education (COAMFTE): Capella University, which offers a Master of Science (M.S.) in MFT, and Northcentral University, which offers both a Master of Science (M.S.) and Doctor of Philosophy (PhD). Although neither of these programs are based on Kentucky, students in the state are eligible for licensure so long as they ensure that the clinical practicum opportunities they complete fulfill state requirements in terms of hours and supervision.
Learn more about MFT degrees online.
MFT Accreditation in Kentucky
The Board of Licensure for Marriage and Family Therapists in the state of Kentucky indicates that in order to receive licensure in the state, MFTs-in-training must have attended a school accredited by the Commission on Accreditation for Marriage and Family Therapy Education (COAMFTE) or documenting that the coursework in their non-accredited program meets education requirements as outlined by the board. Accreditation—which refers to a process through which educational programs apply for and receive a "stamp of approval" from an objective expert in education within the field— in MFT is generally pursued through COAMFTE; however, there are other organizations that provide accreditation for counseling programs, some of which offer MFT specialization.
There are major benefits to attending a school that has received COAMFTE accreditation, including the fact that students can more readily transfer licenses across state borders, as their education is more readily recognized and approved by state licensing boards. The states that have currently received COAMFTE-accreditation in the state of Kentucky are detailed above. Although other non-accredited programs may provide students with the necessary training to become licensed, it is recommended that students ensure prior to enrolling that a degree from their program-of-interest meets the educational requirements for the state in which they hope to practice.
Career Opportunities for MFTs in Kentucky
Nationally, opportunities for MFTs to seek successful and lucrative employment are increasing. In fact, the Bureau of Labor Statistics estimates that job openings for MFTs are expected to increase at a might higher rate than other professions (14%) over the next decade. The annual mean wage for MFTs across the nation is currently around $63,300. In Kentucky specifically, the annual mean wage is lower than the national average, estimated to be $50,460; however, it is important to take into the account the cost of living, which is considerably lower in Kentucky than it is in some other states with higher mean wages.
Furthermore, salaries for MFTs across all states can vary considerably, depending on whether an individual is licensed, their seniority within a given organization, and the setting in which they work. The BLS data from 2022 indicates that MFTs working in home healthcare services, local government, and medical hospitals made considerably more than MFTs working in other areas. As noted by the U.S. News and World Report's "Best Jobs" list, another major career benefit for MFTs is the ability to work in a range of different settings—MFTs can seek employment in government, religious organizations, private practice, residential treatment centers, hospitals, and many more!
Learn more about KY MFT license requirements.
2022 US Bureau of Labor Statistics job market trends and salary figures for marriage and family therapists are based on national data, not school-specific information. Conditions in your area may vary. Data accessed August 2023.
<!- mfunc search_btn -> <!- /mfunc search_btn ->
Marriage and Family Therapists Salary in Kentucky
| Location | 10% | 25% | Median | 75% | 90% |
| --- | --- | --- | --- | --- | --- |
| United States | $33,140 | $39,130 | $51,340 | $68,020 | $92,930 |
| Kentucky | $32,770 | $37,780 | $48,240 | $63,370 | $76,990 |
| Lexington-Fayette, KY | $32,060 | $33,600 | $36,160 | $38,730 | $44,660 |
| Louisville-Jefferson County, KY-IN | $16,560 | $18,080 | $23,050 | $38,900 | $46,820 |
Table data taken from 2020 BLS (http://www.bls.gov/oes/current/oes211013.htm)
Featured Kentucky Schools with MFT Degree Programs
<!- mfunc feat_school ->
Featured Programs:
Sponsored School(s)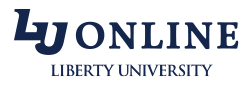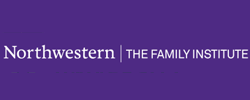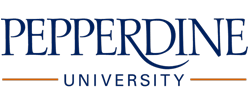 <!- /mfunc feat_school ->