MFT Degrees, Schools, and Careers in Florida
<!- mfunc search_box_body ->
<!- /mfunc search_box_body ->
<!- mfunc feat_school ->
Featured Programs:
Sponsored School(s)
<!- /mfunc feat_school ->
In terms of its offerings for Marriage and Family Therapy (MFT), Florida currently boasts three programs that are accredited by the Commission on Accreditation of Marriage and Family Therapy Education (COAMFTE), detailed below. Interestingly, two out of the three of these programs are doctorate programs and are tailored to students that want to have jobs as professors at universities and colleges, or supervise other clinicians, rather than see clients themselves.
Florida State University, located in Tallahassee, Florida, offers a doctoral-level (PhD) program in Marriage and Family Therapy. Importantly, the program only accepts student that have already completed a clinical Master's program degree, which is not offered by FSU. The program requires a minimum of 83 credit hours—21 of these credits include clinical work and 24 are related to the dissertation project. The minimum amount of time that students will take to complete the degree is 3 years, with a maximum length of 10 years. Students receive training within the clinical domain, through opportunities such as practicums through the Center for Couple and Family Therapy, as well as research. Given the research emphasis of FSU, students pursuing this degree are often interested in obtaining jobs within an academic setting, either as researchers or teachers.
The Masters of Science program in Family Therapy through Nova Southeastern University is a 60-credit program that students can choose to complete over the course of 2-3 years (either full- or part-time). Similar to other masters-level programs across the country, students are required to complete coursework, as well as 500 face-to-face hours providing clinical services. These hours are divided between internal practicum experiences at the Brief Family Institute and Family Therapy Clinic, and external practicums within the community of Fort Lauderdale. Finally, students are required to complete a comprehensive examination before full graduation from the program. In addition to their M.S. degree program, Nova Southeastern offers a doctorate (PhD) program in Family Therapy, which is 96 credits and takes between 5-7 years total. The program designed for individuals that are hoping to pursue careers in academic settings as researchers, teachers, and supervisors, and provides students with extensive training, both in the clinical domain, as supervisors and therapists, as well as researchers, through requirements such as capstone portfolios and a dissertation.
In addition to the three programs that are accredited by COAMFTE, Florida offers a number of other MFT programs, as well as more general programs in counseling that may offer students opportunities to gain training in marriage and family therapy. In particular, Barry University, the University of Florida, the University of Central Florida, and Stetson University all offer counseling programs accredited by a different institution— the Council for Accreditation of Counseling and Related Educational Programs (CACREP). Notably, students wishing to pursue licensure as an LMFT should verify that these degree programs meet requirements for MFT licensure within the state of Florida.
<!- mfunc search_btn -> <!- /mfunc search_btn ->
Online MFT Degrees in Florida
<!- mfunc feat_school ->
Featured Programs:
Sponsored School(s)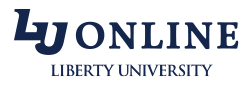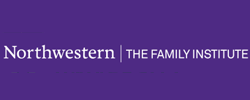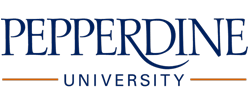 <!- /mfunc feat_school ->
There are no programs based in Florida that offer online-only programming in MFT graduate work. As such, individuals interested in pursuing their MFT graduate degree completely online are advised to seek a nationally-based online institution that has received accreditation from a group like COAMFTE. Currently, COAMFTE, has accredited Capella University's M.S. program in Marriage and Family Therapy, as well as Northcentral University's M.A. and PhD programs. Moreover, depending on the program in question, it may be the case that some programs within Florida offer some programming online, but this possibility must be investigated within each specific program.
Learn more about an MFT degree online.
MFT Accreditation in Florida
If a student wishes to practice as a licensed MFT within the state of Florida following their graduation, they are required to have a graduate degree in MFT or a closely related field, complete coursework in areas dictated by the State's Board, complete two years of supervised experience as an MFT, and pass the licensing examination. One way that students can ensure that the education that they receive throughout graduate school is up to state standards is through pursuing degrees from programs accredited by various organizations.
Accreditation serves as the "stamp of approval," and for the field of MFT, the major organization tasked with accreditation of MFT programs is the Commission on Accreditation of Marriage and Family Therapy Education (COAMFTE). As such, any program accredited by COAMFTE likely meets all requirements for state licensure; additionally, there is benefit to pursuing degrees accredited by COAMFTE if an individual hopes to pursue licensure in more than one state (as the requirements can vary widely, but most states accept COAMFTE-accredited educations!). However, if a student has pursued graduate study from an institution that is not accredited by COAMFTE, this does not necessarily mean that they cannot get licensed.
Career Opportunities for MFTs in Florida
MFTs within Florida have a number of opportunities for employment in a range of settings, including hospitals, outpatient care centers, private practice, government positions, and residential treatment centers, among others. The Bureau of Labor Statistics (BLS) estimates that employment of marriage and family therapists will increase by 14% through 2031. That's almost three times the growth expected for most industries. Florida is already in good shape in that regard as the state currently employs almost 3,100 MFTs within various settings, good for the fourth-most professional MFT population in the country. These individuals endorse a mean salary of $45,380. Read up on FL MFT license requirements.
2022 US Bureau of Labor Statistics job market trends and salary figures for marriage and family therapists are based on national data, not school-specific information. Conditions in your area may vary. Data accessed August 2023.
<!- mfunc search_btn -> <!- /mfunc search_btn ->
Marriage and Family Therapists Salary in Florida
| Location | 10% | 25% | Median | 75% | 90% |
| --- | --- | --- | --- | --- | --- |
| United States | $33,140 | $39,130 | $51,340 | $68,020 | $92,930 |
| Florida | $29,960 | $34,140 | $40,490 | $49,960 | $58,820 |
| Crestview-Fort Walton Beach-Destin, FL | $19,970 | $26,450 | $31,790 | $43,390 | $54,760 |
| Deltona-Daytona Beach-Ormond Beach, FL | $26,230 | $27,910 | $30,710 | $37,020 | $45,200 |
| Fort Lauderdale-Pompano Beach-Deerfield Beach, FL Metropolitan Division | $35,190 | $42,440 | $52,030 | $59,770 | $70,410 |
| Jacksonville, FL | $31,880 | $33,750 | $36,870 | $42,550 | $49,590 |
| Lakeland-Winter Haven, FL | $31,180 | $33,940 | $38,540 | $44,020 | $47,570 |
| Miami-Miami Beach-Kendall, FL Metropolitan Division | $28,740 | $33,680 | $40,290 | $48,740 | $57,460 |
| Naples-Marco Island, FL | $31,690 | $36,620 | $45,620 | $72,980 | $85,880 |
| North Port-Bradenton-Sarasota, FL | $32,360 | $35,020 | $39,430 | $47,960 | $60,850 |
| Ocala, FL | $33,360 | $36,820 | $43,850 | $52,740 | $59,330 |
| Orlando-Kissimmee-Sanford, FL | $29,890 | $32,910 | $37,320 | $43,140 | $47,510 |
| Tallahassee, FL | $26,030 | $29,370 | $35,730 | $43,110 | $51,080 |
| Tampa-St. Petersburg-Clearwater, FL | $25,740 | $28,510 | $34,830 | $45,560 | $62,500 |
| West Palm Beach-Boca Raton-Boynton Beach, FL Metropolitan Division | $27,930 | $32,360 | $38,300 | $51,470 | $68,590 |
Table data taken from 2020 BLS (http://www.bls.gov/oes/current/oes211013.htm)
Featured Florida Schools with MFT Degree Programs
<!- mfunc feat_school ->
Featured Programs:
Sponsored School(s)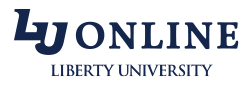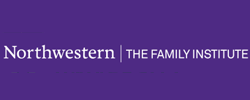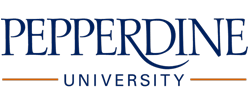 <!- /mfunc feat_school ->