MFT Degrees, Schools, and Careers in North Carolina
<!- mfunc search_box_body ->
<!- /mfunc search_box_body ->
<!- mfunc feat_school ->
Featured Programs:
Sponsored School(s)
<!- /mfunc feat_school ->
North Carolina currently has five programs across three universities that have been accredited, or received the "stamp of approval" from the major marital and family therapy (MFT) accreditation board, the Commission on Accreditation for Marriage and Family Therapy Education (COAMFTE). These COAMFTE-programs are detailed below; however, they are not the only opportunities for graduate education in the state of North Carolina. Indeed, there are other programs that offer degrees in MFT across the state, and some programs in closely related fields (e.g., counseling) wherein students can pursue specialties in couples or family therapy. The Council for Accreditation of Counseling and Related Educational Programs (CACREP), another accreditation board that examines programs both within MFT and related fields, has accredited the University of North Carolina—Greensboro's M.S. program in Marriage, Couple, and Family Counseling. No matter what the program that a prospective student is considering, it is recommended that they ensure that coursework offered by a given program fits with their plans for post-graduation employment.
In terms of COAMFTE-accredited programs, Appalachian State University offers a Master of Arts degree that is comprised of 48 credit hours. Unlike many MFT graduate program, the faculty at ASU do not subscribe to one theoretical background in their instruction; instead, they attempt to provide students with an overview of all existing theoretical and clinical frameworks and have the student choose the one that fits best with their own beliefs. The program follows a similar structure to many MFT programs across the country, providing students with in-classroom coursework experiences, supplemented by clinical work in local practicum settings. Unique to ASU, students can choose to pursue a certificate with Systemic Multicultural Counseling if they are interested in the opportunity, and can choose to study abroad in Ethiopia, learning about family therapy within that cultural context through an immersive experience.
Both masters- and doctoral-level graduate work is available through East Carolina University, located in Greenville, North Carolina. The Master of Science degree aims to provide students with skills in culturally competent intervention, the ability to consistently relate work with clients to a biopsychosocial—spiritual conceptual framework, exceptional diagnostic skills, and the ability to read, understand, and critique scholarly articles relevant to their practice. Clinical experiences offered within the program are provided over the course of 9 semester hours, and students see clients both in ECU's MFT clinic, as well as through off-site clinical experience in settings such as hospitals, military bases, private practice, and residential treatment settings, among others. At minimum, students will complete 51 hours of coursework, but can choose to take electives or complete a thesis, both of which would increase the coursework necessary to complete the degree.
The PhD program offered by ECU is specifically with medical family therapy (MedFT) as such, students that complete the program go on to work on interdisciplinary teams and hold leadership positions in hospitals, educational settings, in healthcare policy-making settings, and in medical research. The program was the first program in MedFT in the nation! Although the program provides training in clinical work and prepares students for licensure, clinical training is not the sole focus of the EDU Ph.D. program. Prior to entry into the program, which is comprised of 59-creidts and generally completed in 3 years, students must hold a master's degree in a human service field and have a thesis project/candidacy project (i.e., published manuscript or grant) in-progress or completed by the time that they enter the program. Students are expected to be actively involved in research during their time in the program and are assigned an advisor in their area of interest within research that provides guidance on research projects, including the dissertation. Similar to many graduate programs in MFT, the program also requires a "competency project," comprised of taped sessions in their practicum sties and a paper/presentation which demonstrates their capabilities in scholarly endeavors.
Pfeiffer University offers a 66-credit Master in MFT at two of its campuses—Charlotte and Raleigh Durham. The programs pride themselves on providing intensive clinical training to their students that complements the skills gained within classroom work. Over the course of their time in the program, which generally takes around 3-4 years, students complete 500 clinical hours, 200 of which must be relational in nature (couples and families); many of the hours, according to the program's website, are completed within the University's MFT clinics, which offer state of the art technology that facilitates close supervision (e.g., video cameras in therapy rooms). In addition to clinical hours, students are required to pass a comprehensive exit exam, administered in order to ensure that students have gained the knowledge necessary to practice as effective MFTs.
<!- mfunc search_btn -> <!- /mfunc search_btn ->
Online MFT Degrees in North Carolina
<!- mfunc feat_school ->
Featured Programs:
Sponsored School(s)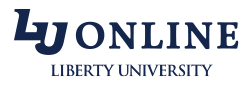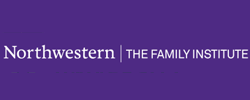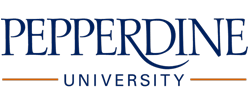 <!- /mfunc feat_school ->
Although a quick online search for online MFT programs turns up a number of hits regarding programs that offer online coursework in the field, it is important to note that there are currently only two universities that offer MFT graduate study that has been accredited by COAMFTE. Neither of these programs are located in North Carolina, but given that the programs meet COAMFTE standards, it is likely that students residing in North Carolina could enroll and complete degrees from either school and practice within the state (given that they meet other requirements for licensure, detailed below). The two programs currently accredited by COAMFTE that are entirely online are Capella University (which offers an M.S. in MFT) and Northcentral University (which offers both an M.A. and a PhD in MFT).
Learn more about online MFT degrees.
MFT Accreditation in North Carolina
As alluded to above, one major consideration in choosing the "right" MFT graduate program is the accreditation status of a given program. If a program notes on its website that it is accredited, that means that it has been deemed to meet certain standards by an objective accreditation board; generally, meeting these standards signifies that the program is striving for excellence and can guarantee a high-quality education. Within MFT, the major accreditation body is the Commission on Accreditation of Marriage and Family Therapy Education (COAMFTE); however, MFT programs may also be accredited by the Council for Accreditation of Counseling and Related Educational Programs (CACREP). Arguably, the most central benefit of attending an accredited program is that students can rest assured that their educational background meets licensure requirements, as many states across the nation tailor their educational requirements to those outlined by COAMFTE. The requirements for licensure in the state of North Carolina are located here.
Career Opportunities for MFTs in North Carolina
Nationally, the number and quality of opportunities for MFTs in the workplace is expected to increase over the next decade; the Bureau of Labor Statistics estimates a rate of growth approaching 14%, which is much higher is expected by the majority of occupations! Specifically, in the state of North Carolina, there are currently 960 MFTs employed across the state, many of whom participate in the North Carolina Association for Marriage and Family Therapy. The mean salary reported by these MFTs, according to the BLS, is around $51,750. However, the specifics of a given employee's salary will be dictated by a number of factors, including their seniority, the setting in which they work, and their licensure status. Importantly for those that value flexibility and variety, there are a number of different settings in which MFTs can provide care, including hospitals, residential treatment settings, governmental agencies, and private practice. Learn more about NC MFT license requirements.
2022 US Bureau of Labor Statistics job market trends and salary figures for marriage and family therapists are based on national data, not school-specific information. Conditions in your area may vary. Data accessed August 2023.
Marriage and Family Therapists Salary in North Carolina
| Location | 10% | 25% | Median | 75% | 90% |
| --- | --- | --- | --- | --- | --- |
| United States | $33,140 | $39,130 | $51,340 | $68,020 | $92,930 |
| North Carolina | $33,640 | $36,880 | $43,030 | $51,140 | $62,280 |
| Charlotte-Gastonia-Rock Hill, NC-SC | $39,180 | $47,020 | $52,020 | $56,720 | $59,540 |
| Raleigh-Cary, NC | $39,870 | $79,920 | $86,490 | $93,060 | $97,180 |
Table data taken from 2020 BLS (http://www.bls.gov/oes/current/oes211013.htm)
Featured North Carolina Schools with MFT Degree Programs
<!- mfunc feat_school ->
Featured Programs:
Sponsored School(s)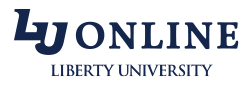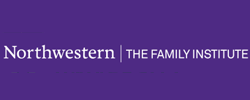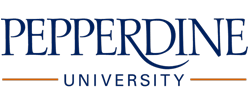 <!- /mfunc feat_school ->