MFT Degrees, Schools, and Careers in New York
<!- mfunc search_box_body ->
<!- /mfunc search_box_body ->
<!- mfunc feat_school ->
Featured Programs:
Sponsored School(s)
<!- /mfunc feat_school ->
New York state represents the third-most populous state in the United States; surprisingly, only five programs within three universities have gained accreditation status through the American Association for Marriage and Family Therapy (AAMFT). This does not mean, however, that you will not encounter other marriage and family therapy (MFT) programs in the state. There are a number of unaccredited MFT programs or related mental health counseling programs across the state that offer excellent training for those interested in pursuing a career in the mental health field. Individuals that attend one of the COAMFTE-accredited programs can rest assured that they have received training that is necessary to apply for MFT licensure in New York State. Nonetheless, as long as a program provides a student with the required coursework and supervised clinical hours outlined by the State Office of Professions, individuals that attend other programs can successfully apply for licensure.
As stated previously, there are five programs within New York State that are accredited by the Commission on Accreditation for Marriage and Family Education (COAMFTE). Two of these programs are Ph.D., or doctorate, level degrees, two offer Master's degrees, and one is a post-degree certificate for those that have degrees in other related areas but need coursework in order to apply for licensure. First, located outside of bustling New York City in New Rochelle, New York, Iona College offers a Master's of Science in MFT. The program is comprised of 54 credits of course work and 500 hours of face-to-face clinical work through rotations such as the college-based Iona Family Therapy Center. Additionally, students must complete a practical and hands-on "capstone" project wherein the student demonstrates their integration of their educational experience with their clinical practice through submission of several clinical documents, which are reviewed by the faculty. Despite these rigorous requirements for the program, most students graduate within the advertised time frame.
Several hours upstate, Syracuse University boasts a national reputation for academic excellence and offers two programs in MFT—one master's program and one doctoral-level program.  The university's Master's of Arts program in MFT is comprised of 60 credits (51 credits of core coursework and 9 credits of electives), generally taken over 2 years, and a number of clinical experiences at the Couple and Family Center in Syracuse and other local agencies. Students often complete a Master's project that is relevant to their professional goals, which may be research oriented, writing a grant for funding, or presenting research at national conferences. Students that choose to pursue the doctorate degree through SU will complete 90 credits of coursework, advanced practicum assignments, a 9 month long clinical internship, a doctoral qualifying exam, and a dissertation. Enrollment in this Ph.D. program prepares students for a range of different professions, including clinical work, supervision of other clinicians, and research positions in graduate programs or within a healthcare setting. Students in both the master's and doctoral programs can choose to pursue a Certificate of Advanced Study in several different areas, including Addictions Studies, Child Therapy, Trauma-Informed Practice, Global Health, and Intercollegiate Athletic Advising and Support. Conveniently, they can do so without adding any time onto the duration of their program!
<!- mfunc search_btn -> <!- /mfunc search_btn ->
Finally, the University of Rochester (UR) offers two programs for students seeking a training in MFT and hoping to gain licensure in the future—a Master's of Science in MFT and a post-degree certificate program. Unlike many other MFT programs, programs through University of Rochester are housed within the Department of Psychiatry in the University of Rochester Medical Center, which means that the experiences gained from this program are more concentrated within a hospital and medical setting, as compared to a college campus setting. This setting offers unique opportunities for students that wish to learn about interdisciplinary collaboration between mental health and medical professionals in the coordination of care. The UR M.S. MFT program is generally completed within 2 years; however, students interested in part-time study can apply for this option and are required to graduate in 5 years. The UR post-degree certificate program is appropriate for those students that already have an advanced degree, such as a masters or doctoral degree in a related field, but would like additional training specifically within MFT.
Online MFT Degrees in New York
<!- mfunc feat_school ->
Featured Programs:
Sponsored School(s)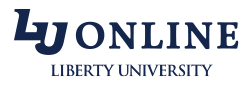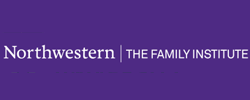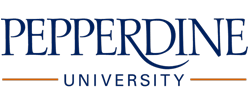 <!- /mfunc feat_school ->
There are no online-specific MFT degree programs offered by schools within New York State. However, there are two national online accredited MFT degree programs that accept students from New York. Capella University and Northcentral University are both accredited by the COAMFTE and while Capella only offers an online Master's MFT degree, Northcentral offers two programs, a Master's degree program and a PhD in Marriage and Family Therapy.
Accreditation is especially important when researching online degree programs. There are a number of large for-profit universities that offer online degrees in the space and they may be worth checking out if you are looking for a more specific MFT education.
MFT Accreditation in New York
Accreditation refers to a "stamp of approval" given to an educational program by a board of experts that signifies that an educational program meets specific requirements and standards. In the area of marriage and family therapy, the "gold standard" accreditation is that of the Commission on Accreditation for Marriage and Family Education (COAMFTE), affiliated with the American Association for Marriage and Family Therapy (AAMFT). COAMFTE-accredited programs are recognized by the state government of New York as meeting all necessary standards to prepare students for licensure. As such, students are guaranteed to graduate with the necessary requirements for licensure. As stated previously, only Syracuse University, Iona College, and Rochester University are currently accredited through COAMFTE. On the other hand, those who attend other programs should not be concerned; it may be the case that other programs are not accredited but, may meet the standards outlined by New York as necessary for licensure. Individuals with these questions and hoping to practice in New York State are encouraged to speak with program staff regarding the educational opportunities provided by their specific program and those required for licensure in New York State.
Learn more about an MFT degree online.
Career Opportunities for MFTs in New York
New York is one the states with the highest employment for MFTs. According to the United States Bureau of Labor Statistics, there are almost 1,300 professional marriage and family therapists employed within the state. Although the mean salary for MFTs in New York State is only around $61,570 (i.e., just around the national average), it is important to note that the location within the state will have a great bearing on the salary. More specifically, within the New York City-Newark metropolitan area, MFTs make an annual mean wage of $77,720! Overall, it is likely that individuals that wish to be licensed and work in New York will have a wide range of opportunities for their place of employment, including private practice, social service agencies, state and governments, offices of other health professionals, hospitals, residential care facilities, and child day care services, among others. The specific salary that an MFT will make will depend on the setting and the area in which they would like to work. Read more about the NY MFT licensure requirements.
2022 US Bureau of Labor Statistics job market trends and salary figures for marriage and family therapists are based on national data, not school-specific information. Conditions in your area may vary. Data accessed August 2023.
<!- mfunc search_btn -> <!- /mfunc search_btn ->
Marriage and Family Therapists Salary in New York
| Location | 10% | 25% | Median | 75% | 90% |
| --- | --- | --- | --- | --- | --- |
| United States | $33,140 | $39,130 | $51,340 | $68,020 | $92,930 |
| New York | $24,760 | $39,860 | $55,430 | $62,320 | $70,480 |
| Buffalo-Niagara Falls, NY | $31,400 | $32,960 | $35,540 | $38,130 | $42,850 |
| Nassau-Suffolk, NY Metropolitan Division | $33,430 | $37,570 | $49,610 | $55,510 | $59,080 |
| New York-White Plains-Wayne, NY-NJ Metropolitan Division | $40,630 | $53,040 | $63,700 | $76,530 | $90,610 |
Table data taken from 2020 BLS (http://www.bls.gov/oes/current/oes211013.htm)
Featured New York Schools with MFT Degree Programs
<!- mfunc feat_school ->
Featured Programs:
Sponsored School(s)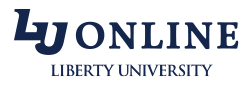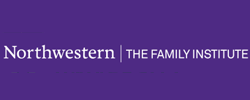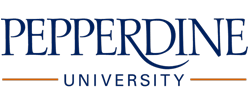 <!- /mfunc feat_school ->