MFT Degrees, Schools, and Careers in Massachusetts
<!- mfunc search_box_body ->
<!- /mfunc search_box_body ->
<!- mfunc feat_school ->
Featured Programs:
Sponsored School(s)
<!- /mfunc feat_school ->
Massachusetts is widely considered one of the best states for higher education in the country. The reason for this is primarily based around the fact that Massachusetts boasts an incredible concentration of prestigious and respected private colleges and universities in the Greater Boston area. As of 2011, Boston was home to 35 colleges, universities and community colleges according to the Boston Redevelopment Authority. There are likely another 50 private schools and another 200,000 outside of the Boston area too. As one might expect given the staggering number of options available. There are plenty of opportunities to earn a graduate degree in Marriage and Family Therapy (MFT).
Somewhat surprisingly, most of those private schools do not offer specific degree programs in MFT. Specific undergraduate degree programs in Marriage and Family Therapy do not exist. Most students interested in MFT programs as an undergraduate will major in psychology or family studies to meet the prerequisites required for most of these programs. The reason for this is because Massachusetts state law is very specific about education requirements necessary for becoming a licensed MFT. The Massachusetts Bureau of Consumer Affairs and Business Regulation explains that in order to apply to be a licensed MFT in the state, the applicant must have earned a Master's or PhD in the subject. As it is a niche subject with strict regulations, there are less programs across the state offering the degrees. According to the Massachusetts Association for Marriage and Family Therapy, there are eight graduate programs within the state offering a Master's degree in the subject and one program offering a PhD. Most of the schools are private universities but there are some state schools that offer the program as well.
Although there aren't that many schools to choose from, we wanted to help students sift through the different choices by highlighting some of the excellent MFT programs in Massachusetts. These are only a sampling of the MFT degree programs in Massachusetts and students should conduct their own research as well before making any decision.
<!- mfunc search_btn -> <!- /mfunc search_btn ->
MFT Degree Programs in Massachusetts
Boston is the largest city in the state by far but there are only four schools in the metropolitan area that offer an MFT degree program. There is William James College (formerly known as the Massachusetts School of Professional Psychology) in Newton. The school offers a Master's degree in Clinical Health Counseling with a concentration in Marriage and Family Therapy. It also offers a respecialization certificate in the subject, which is a one-year program for those with a graduate degree in a related subject. Cambridge College in Cambridge offers a Master's degree in counseling with a concentration in MFT as well. Eastern Nazarene College in Quincy offers a Master's degree in Marriage and Family Therapy through a cohort model. At UMass-Boston, the school features a full-fledged program in the subject. The program is considered the most comprehensive in the state. Antioch University New England is technically in Keene, NH. But it offers a Master's degree and PhD in the field from its Massachusetts campus. The Gordon-Conwell Theological Seminary offers a Master's in Counseling with a specialization in MFT and for those looking for a non-private program, look no further than Salem State University, which has a similar counseling program with specialization in MFT.
There are also plenty of employment opportunities for MFT students in Massachusetts. The U.S. Bureau of Labor Statistics estimated that, as of May 2015, the state of Massachusetts employed 280 professional marriage and family therapists. The Massachusetts Association for Marriage and Family Therapy estimates the number to be over 400.  clinical, counseling or school psychologists, making it home to the fifth-most psychologists in the country. These MFT earned an annual average salary of $45,290.
Online MFT Degree in Massachusetts
<!- mfunc feat_school ->
Featured Programs:
Sponsored School(s)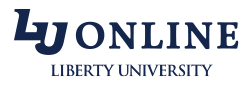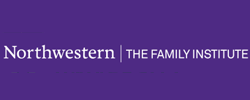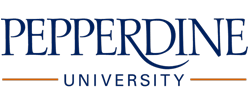 <!- /mfunc feat_school ->
Online MFT schools in Massachusetts are not exactly prevalent. There is exactly one of the aforementioned state-specific schools that has an online MFT degree program and the rest of the options are national for-profit MFT education providers. There may be some schools that offer online MFT coursework, but we are looking at degree-granting programs specifically.
The Massachusetts state education system has a plethora of online degree programs but few in psychology-related fields. UMass-Boston offers the only online graduate degree program in marriage and family therapy in Massachusetts. The program is designed specifically for students who can't attend lessons on campus and it is in the process of earning accreditation.
That said there are a large number of national online MFT schools in Massachusetts, including Northcentral University, Liberty University, Touro University and National University. These schools and others like it offer students in Massachusetts fully online MFT degrees.
Learn more about an online MFT degree.
MFT Accreditation in Massachusetts
Accreditation is arguably the most important characteristic of any higher education degree program, including marriage and family therapy. Accreditation is important because it determines if an institution meets  minimum standards of quality, which in turn, helps employers determine the validity of programs of study. Most importantly, it sends a signal that school is committed to providing high quality education.
In marriage and family therapy, there is one organization responsible for accrediting these programs -- The Commission on Accreditation for Marriage and Family Therapy Education (COAMFTE). The COAMFTE  is a specialized accrediting body that accredits master's degree, doctoral degree, and postgraduate degree clinical training programs in the subject. The accreditation process is a voluntary process that requires self-study, an on-site review and a review and decision by the COAMFTE to determine qualification. Once a program has become accredited, it is required to submit annual reports demonstrating continued compliance with standards. Accredited programs are reviewed at least every six years. The COAMFTE has recently begun accrediting online MFT degree programs as well.
For a database of all of the accredited MFT degree programs in the country and in Massachusetts, please consult this list.
Career Opportunities for MFT in Massachusetts
For a state without the inherent size benefits of California, New York, or Texas, Massachusetts does not have as many opportunities as some of its neighbors. According to the BLS, Massachusetts employed more than 250 professional MFTs and they  made an annual average wage of roughly $45,000 as of May 2015. There are few states that offer the same breadth of employment opportunities and excellent salaries, which is why Massachusetts is an especially popular place for aspiring psychologists looking to start a career.
The BLS.gov reported that between 2014 and 2024, employment in the profession was expected to grow by 15 percent nationally.  Read up on MA MFT license requirements.
<!- mfunc search_btn -> <!- /mfunc search_btn ->
Marriage and Family Therapists Salary in Massachusetts
| Location | 10% | 25% | Median | 75% | 90% |
| --- | --- | --- | --- | --- | --- |
| United States | $33,140 | $39,130 | $51,340 | $68,020 | $92,930 |
| Massachusetts | $34,230 | $41,080 | $49,230 | $64,360 | $84,290 |
| Boston-Cambridge-Quincy, MA NECTA Division | $35,170 | $40,620 | $45,500 | $51,230 | $60,620 |
| Springfield, MA-CT | $32,330 | $36,800 | $51,410 | $60,190 | $71,060 |
| Worcester, MA-CT | $29,540 | $35,810 | $43,700 | $55,900 | $84,350 |
Table data taken from 2020 BLS (http://www.bls.gov/oes/current/oes211013.htm)
Featured Massachusetts Schools with MFT Degree Programs
<!- mfunc feat_school ->
Featured Programs:
Sponsored School(s)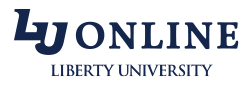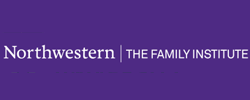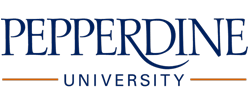 <!- /mfunc feat_school ->