MFT Degrees, Schools, and Careers in Virginia
<!- mfunc search_box_body ->
<!- /mfunc search_box_body ->
<!- mfunc feat_school ->
Featured Programs:
Sponsored School(s)
<!- /mfunc feat_school ->
Virginia has long been considered a bastion of higher education. The state has more than 100 degree-granting institutions within its borders and its flagship university, the University of Virginia, is considered one of the best and most prestigious public universities in the entire country. Of course UVA is one of many schools that, sadly, doesn't have any accredited marriage and family therapy degree programs. In fact, there is only one university in the entire state that offers accredited degree programs – Virginia Tech University – which offers a Master's degree program in the subject at its Falls Church campus and a PhD in the subject at its primary campus in Blacksburg.
To be clear, the program at Virginia Tech is the only one accredited by the Commission on Accreditation for Marriage and Family Therapy (COAMFTE). At the College of William & Mary, students can enroll in the Master's degree program in Family Counseling and the program is specifically designed to meet the requirements for licensure in the state as a marriage and family therapist. This program is accredited by the Council for Accrediting of Counseling & Related Educational Programs, along with a number of clinical mental health counseling programs that will help students prepare for careers as marriage and family therapists but may not be explicitly designed to prepare students for licensure.
The reason accreditation is so important is because it is important to the state of Virginia. According to the state of Virginia, in order to be eligible to even take the licensing exam, students must first earn a graduate degree in the subject from a school accredited by the COAMFTE or they must earn a related degree that includes specific course requirements as well as at least 300 hours of supervised contact with patients. The aforementioned programs both offer degrees that fit the requirements but it is in the students' best interests to check out each program individually to see if it will satisfy their goals of becoming a MFT.
<!- mfunc search_btn -> <!- /mfunc search_btn ->
MFT Degree Programs in Virginia  
Virginia Tech University has a sterling reputation as a university as a whole and its MFT programs are no exception. It is important to note that if you want to enroll in the Master's degree program in marriage and family therapy at VT, you will not be headed to the primary campus in Blacksburg but instead to the Northern Virginia campus in Falls Church. There, Virginia Tech hosts two programs. There is the Master's degree program (51-54 semester hours) and a non-degree Post-Master's certificate (21 semester hours). The students all take courses training together. The on-site clinic (Center for Family Services) offers students supervised experienced opportunities. The degree-granting program usually enrolls 20-25 students at a time and all students have the option to take the program at a full-time or part-time pace. The classes are obviously intentionally small to offer students plenty of chances to interact with their instructors. Students will also need to complete 500 hours of direct client experience under the supervision of approved professionals.
The doctoral program's reputation is even better. The program is the oldest continuously accredited MFT doctoral program in the nation. Students enrolled in the program spend a lot of their time providing therapy for clients at the on-site training facility called the Family Therapy Center. Students need a minimum of 1,000 clinical hours providing therapy and 200 hours of supervision to graduate but some of those hours are allowed to be transferred from another graduate degree program. Students will also need to find an off-campus internship in their third year. In the second year, all students also take a course in the supervision of marriage and family therapy which qualifies them to become approved supervisors. The program is extremely competitive as well as the school admits that it only accepts six students per year and says that it looks for high-achieving students from some of the most prestigious Master's degree programs as well.
The program at the College of William and Mary is similarly prestigious. The coursework is designed specifically to work with families from impoverished or hostile backgrounds. And the program places an emphasis on culturally inclusive and diverse coursework so that students receive a well-round education. The course is designed to satisfy the academic requirements for licensure as a Marriage and Family Therapist in Virginia and also allows options for students to take extra courses with the intent of qualifying for additional licensure. The program includes practicum and internships offered through the New Horizons Family Counseling Center, a teaching/research/service project at the school. The school does not provide psychopathology coursework, which is required, but the course is offered separately to students interested in licensure.
Online MFT Degrees in Virginia
<!- mfunc feat_school ->
Featured Programs:
Sponsored School(s)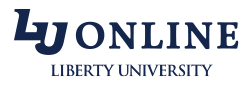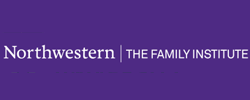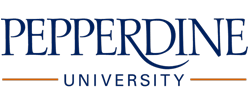 <!- /mfunc feat_school ->
Those seeking online-only MFT degrees in Virginia will likely encounter obstacles. The primary obstacle is that while a number of online universities offer relevant coursework or instruction that is relevant and may count toward academic requirements at an MFT program elsewhere, there are no degree-granting online universities that are specifically in-state. Those who wish to pursue a predominantly online degree are encouraged to seek out nationally-based for-profit programs such as Liberty University or Touro University Worldwide.
Learn more about an online MFT degree.
MFT Accreditation in Virginia
The state of Virginia is very specific about what is required of students wishing to practice as an MFT in the state. The state requires students to have a graduate degree in MFT or a closely related field. Also, that degree must be accredited by either the COAMFTE or CACREP in order to qualify.
Generally, accreditation serves as the "stamp of approval," for the quality of a specific education program. In this case, accreditation from one of those two bodies is required in order to even practice as a licensed marriage and family counselor. Any program accredited by COAMFTE likely meets all requirements for state licensure; additionally, there is benefit to pursuing degrees accredited by COAMFTE or CACREP if an individual hopes to pursue licensure in more than one state (as most states accept COAMFTE-accredited educations!).
Career Opportunities for MFTs in Virginia
Marriage and Family Therapy is on the rise. The Bureau of Labor Statistics estimates the number of professional marriage and family therapists across the country will grow roughly 14% over the next decade! In addition, the U.S. News and World Report recently called MFT the No. 20 career in the social services, based on parameters such as job growth, salary, flexibility, and upward mobility.
<!- mfunc search_btn -> <!- /mfunc search_btn ->
According to the BLS, Virginia is home to about 590 professional marriage and family therapists. The annual average salary for MFTs in Virginia is $75,990, which is much higher than the national average of $63,330. Location matters however as marriage and family therapists working near Washington D.C. or in other urban areas will likely earn higher salaries than therapists in rural areas. Learn more about VA MFT license requirements.
2022 US Bureau of Labor Statistics job market trends and salary figures for marriage and family therapists are based on national data, not school-specific information. Conditions in your area may vary. Data accessed August 2023.
Marriage and Family Therapists Salary in Virginia
| Location | 10% | 25% | Median | 75% | 90% |
| --- | --- | --- | --- | --- | --- |
| United States | $33,140 | $39,130 | $51,340 | $68,020 | $92,930 |
| Virginia | $35,060 | $40,890 | $52,260 | $73,580 | $91,930 |
| Richmond, VA | $32,560 | $39,060 | $43,580 | $47,820 | $55,710 |
| Roanoke, VA | $32,620 | $35,360 | $40,580 | $47,190 | $70,230 |
| Virginia Beach-Norfolk-Newport News, VA-NC | $31,530 | $34,210 | $38,690 | $49,180 | $57,390 |
Table data taken from 2020 BLS (http://www.bls.gov/oes/current/oes211013.htm)
Featured Virginia Schools with MFT Degree Programs
<!- mfunc feat_school ->
Featured Programs:
Sponsored School(s)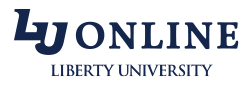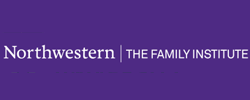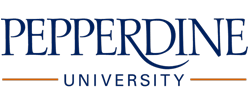 <!- /mfunc feat_school ->