Should I Major in Psychology or Counseling?
<!- mfunc search_box_body ->
<!- /mfunc search_box_body ->
<!- mfunc feat_school ->
Featured Programs:
Sponsored School(s)
<!- /mfunc feat_school ->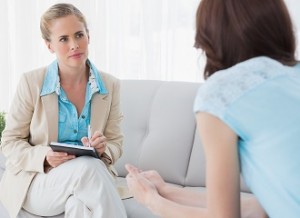 Thinking about what you want to do for the rest of your life can be a daunting and troubling experience. You may feel confused about whether you want to be a psychologist or a counselor. Before deciding upon a major, it is helpful to know what opportunities there will be for employment once you graduate with a bachelor's and/or master's degree in counseling or psychology.
The Bachelor's Degree in Psychology
An undergraduate degree in psychology can either be used to transition into a Master's/Doctoral program or to meet the degree requirements often found in private business and government employment sectors. In other words, if the job requires a bachelor's degree, this will suffice.
For the most part, society views a person with a Bachelor's in Psychology as having certain insights and business acumen with regards to human thought and behavior. The positions available in most every public or private institution will be entry-level, and one may or may not be able to rise to higher pay scales and levels of responsibility.
Mitchell D. Thomas from Fort Smith, Arkansas graduated with a B.A. in psychology and experienced the following;
"My bachelor's in psychology did not automatically make me a candidate for high-paying jobs in the mental health industry. Once I realized I would need at least a master's to do what I wanted to do, I decided to get a sales job where I could get paid according to sales volume. I never thought I'd like a job like this, but I do. I am probably going to go back to school eventually--I know I will need to do that to apply for jobs I want."
<!- mfunc search_btn -> <!- /mfunc search_btn ->
The Bachelor's Degree in Counseling
As with the undergraduate degree in psychology, the Bachelor's in Counseling can provide the foundation for the master's or doctorate as well as provide the 4-year degree increasingly required by employers. The majority of these opportunities will be entry-level positions. Unlike the degree in psychology, the Bachelor's in Counseling is a relatively new major. Societal perception of the skills and proclivities which accompany the holder of an undergraduate degree in counseling is still in the formative stages.
The Master's Degree in Psychology
A Master's degree in Psychology will open a variety of doors which are closed to the graduate with a Bachelor's in Psychology. A sampling of the positions which might be available includes:
Public Mental Health: State and local governments employ those with a master's degree at jobs in correctional facilities, mental health clinics, public hospitals, and social service offices.
Counseling: If you are considering becoming a licensed counselor with a Master's in Psychology you will need to check the state requirements for licensure. Some states will allow one with a Master's in Psychology to engage in psychotherapy as well as psychological assessment under the supervision of a licensed clinical psychologist. However, other states do not allow one with a Master's in Psychology to practice counseling even under supervision; they also will not license them as a counselor. Make sure that you know what will be required before you decide upon a major.
Research: Both private and public entities employ those with master's degrees to do research. Some of the areas of research can include developmental, social and cognitive psychology.
College Instructors: Junior colleges and universities employ graduates with a master's for teaching positions.
Administration: Public and private organizations which work in the field of mental health hire supervisors and administrators to oversee the flow of production.
Specialized Areas: Those with a Master's in Industrial Organization or Forensic Psychology are hired by both private businesses and governmental agencies.
The Master's Degree in Counseling
If you choose to pursue a Master's degree in Counseling, there are both conventional and innovative career paths available:
Private Practice Counselor: Once state internship and licensure requirements have been met and approved, you can enter private practice as a counselor.
Private Businesses: For those private sector companies which employ counselors for research, evaluative services, and other "people oriented" problem-solving tasks, there will be a variety of unique opportunities. Whether or not you will be required to be licensed by the state will depend upon the employer's requirements for application. Investigating these types of jobs ahead of time will fare you well in the long run; you can begin to prepare yourself for acquiring the job ahead of time.
Government Positions: Numerous government agencies hire those with counseling degrees. Depending upon your credentials and licensing status, you could qualify for jobs in public hospital settings, social service agencies, law enforcement capacities, victim's rights organizations, school settings, and drug and alcohol related service programs.
Not-for-Profit Organizations: Administrative, consulting and counseling jobs are some of the areas in which the non-profit arena hires counseling professionals.
One last important thing to remember when enrolling in college is to make sure your counseling degree comes from an accredited program.
Rebecca Simms M.A. was a single mother living near Los Angeles, California who wanted to better her life by continuing her education. Her ultimate dream was to become a counselor. Unaware of the state licensing requirements with respect to becoming a counselor, she chose a master's program in counseling which was not accredited by the state licensure board. Consequently, she was not able to pursue her goals without returning to school.
"My advice to anyone looking into ANY college program is to really dig deep when it comes to accreditation. I didn't have a clue about this type of thing; no one in my family had ever gotten past an associate degree. I had to learn the hard way. Do yourself a big favor and do your research BEFORE you enroll in college."
The Proverbial Proof is Still in the Pudding
When searching for your answers, be sure to include the most telling source of all: The people who have the degrees and are working in the field. Overcome any hesitation to seek out advice from those who have traveled the roads you are considering. Personal testimony might very well be the most powerful resource available.
<!- mfunc search_btn -> <!- /mfunc search_btn ->