Financial Aid and Finance Management for Psychology Programs
<!- mfunc search_box_body ->
<!- /mfunc search_box_body ->
<!- mfunc feat_school ->
Featured Programs:
Sponsored School(s)
<!- /mfunc feat_school ->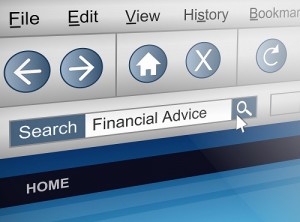 When attempting to analyze financial aid requirements and develop methods of finance management for psychology programs of study, the most dependable source of information is a website developed and maintained by the U.S. Department of Education under the title: National Center for Education Statistics. Facts and figures regarding tuition and additional costs are set forth in the section, "College Affordability and Transparency Center." The data is broken up into 9 categories:
Public colleges: 4-year and above
Private colleges not-for-profit: 4-year and above
Private colleges for profit: 4-year and above
Public colleges: 2-year
Private colleges not-for-profit: 2-year
Private colleges for profit: 2-year
Public colleges: less than 2-years
Private colleges not-for-profit: less than 2-years
Private colleges for profit: less than 2-years
Conveniently, the U.S. Department of Education also has a section for generating reports based on four criteria: Highest Tuition, Highest Net Prices, Lowest Tuition, and Lowest Net Prices. They also have a section for projecting the costs of vocational and career programs. The benefit of the federal perspective is that it is immune from the biases and sales pitches utilized by the plethora of higher learning institutions. It also has a sophisticated college search engine and resources for financial aid.
<!- mfunc search_btn -> <!- /mfunc search_btn ->
One question psychology students must consider is how fast the tuition rate is going to rise at colleges they are considering attending. Again, the U.S. Department of Education can assist with making assessments in this regard. The information available is often nothing short of shocking. While the "National Average Percent Change" for Public Institutions: 4-year and above is 15.6%, some colleges have recently increased costs by as much as 140% (South Texas College); and many came in with a 30-50% spike in costs (see website).
Where to turn...
While accuracy and objectivity is the name of the game for the U.S. Department of Education, there are also some reputable resources which focus on creatively managing college tuition costs.
Rob Berger is a litigation attorney in the securities industry who founded a financial investment website called, "The Dough Roller" or "DR." Berger's website is a fountain of wisdom for college students and parents alike. In an article for US News and World Report Berger discusses the discrepancies between costs at "for-profit" institutions and other institutional options—namely private schools and public ones. He says,
"According to a 2008 study, of students who received bachelor's degrees, 53 percent at for-profit schools owed $30,500 or more. At private schools, only 24 percent owed $30,500 or more. And at public schools, the percentage falls to 12 percent."
Articles on The Dough Roller website include topics such as: advice for parents of college age students, explanations for how financial need is calculated, information on how assets are ranked, facts about tax-free college savings accounts (529 accounts) as well as instruction regarding grants for women, minorities, and options for low-income individuals.
Awareness is vital for anyone seeking to finance a college education; for it can take decades to repay loans. Bad experiences with reconciling debt are avoidable, but proper involvement and planning is required.
June Schmitz B.A. went to college at UCSB in the 1980's. She will never forget her experience with financial aid;
"Every summer I was called in to sign loan documents for the coming year. It seemed like an awful lot of money and I would ask how much they were going to charge me per month to pay it back. They said not to worry; it was a low interest loan. I graduated and my first loan payment was more than my rent. Somehow the laws had changed and they could charge me that amount. I had to work with them for years to keep it reasonable. I wish I had had a handle on the whole process." -June Schmitz B.A.
<!- mfunc search_btn -> <!- /mfunc search_btn ->
Managing your financial future...
Part of making dreams come true is finding out the proper path to take. Before making any financial decisions regarding a college or tuition, research the job you intend to have when you graduate. One of the biggest mistakes students make is to postpone the concept of employment until after they are out of school. What do you intend to do with your psychology degree? Pretend that you already have your degree and research what jobs are available and what employers are paying. Deduct money for taxes and the living expenses you will incur once you graduate. Figure out how much money you would have leftover (if you had, in fact, just graduated). What amount for student loan repayment is affordable? Work backwards from a present day scenario and have these figures in hand when you discuss financial options with prospective colleges. The time you spend today preventing financial issues and/or hardships is worth its weight in gold. Literally.
Sponsored Psychology Programs
<!- mfunc feat_school ->
Featured Programs:
Sponsored School(s)
<!- /mfunc feat_school ->