How Your Reputation Impacts Your Career in Psychology
<!- mfunc search_box_body ->
<!- /mfunc search_box_body ->
<!- mfunc feat_school ->
Featured Programs:
Sponsored School(s)
<!- /mfunc feat_school ->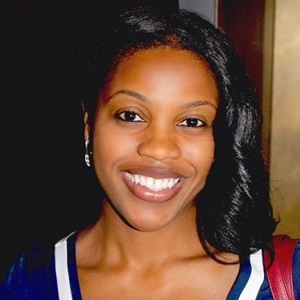 Before the dawn of the Internet and social media constructs, a reputation was a word-of-mouth opinion held by the majority of a community. Today it is everything--everything you write, post, tweet, publish and memorialize. If you are working towards a career in psychology, you are aspiring to secure positions which require the appearance of emotional stability and unbiased intellect. Therefore, if you are someone who likes creating a tidal wave of shock; what you post today might very well drown you out of the job you apply for tomorrow. That is why it is important to immediately begin to consciously and intentionally manage your public persona. Your reputation is much like your height--once you have it, it doesn't change.
The notion of privacy is another concept that has been redefined since the dawn of social media. What you might consider private and safe for posting could very well wind up in the wrong hands or in the hands of those who do not agree with your standards of propriety. Additionally, when you comment upon the posts of others (for example on a news article), it is possible that a name search will reveal that particular opinion or comment. While you always have the right to free speech and to your opinion, freedom of the press quite literally promises that once you have spoken, the words need never be erased. That might play out by you not being employable because of "insane" comments you posted on various news sites 5 years ago. Suddenly free speech is expensive.
Farrah Parker, MA, is one of our profiled Experts, a Professional Executive Coach and the owner of FD Parker and Associates, a successful public relations firm. We spoke with her to discuss how important it is for psychology students to begin to immediately safeguard their reputations.
Farrah, how would you define a "reputation"?
Reputation includes a set of beliefs, values, and standards that an audience assigns to your character.
<!- mfunc search_btn -> <!- /mfunc search_btn ->
If you had a client who wanted a career in psychology, what would you tell them to do now regarding their reputation?
The internet is the greatest asset of our time and the biggest liability. There is no such thing as a private profile. Always ask yourself an important question before posting, 'How does this information affect my brand?' Many people assume that the hundreds, and sometimes thousands, of social media connections respect privacy. Unfortunately, we live in an age where we readily screenshot everything and share. Take the safe road and post as though your most critical opponent is watching.
Can you give us a hypothetical or example of someone who had no regard for their reputation and it came back to haunt them?
There is a teacher who believes that it is a character flaw to separate public and private persona. This educator has thousands of friends on Facebook, SnapChat, and Twitter and openly shares stories about her personal life including marriage and parenting struggles. After befriending a student, this teacher learned the hard way that loyalty is delicately defined on social media. The student showed provocative, "night on the town" photos of the teacher in Aruba to his friends. A parent eventually found out and reported what they believed to be inappropriate behavior.
What are some things most people don't think about when they are young that greatly affect their futures as executives/professionals?
There is no delete button! In a technological age, speed is everything. We share our thoughts in a click. We send text messages in an instant. We slowly eliminate the concept of time and patience, which provides a narrow window for logic to enter the equation. Mistakes should not follow you forever. However, in an information age, proof of these mistakes last forever.
What are some concrete examples of acts that can come back to haunt you?
Posting risqué photos online
Inappropriate remarks based on race, class, gender, or sexual orientation
Political views
What can someone do to combat the mistakes of their youth?
Hiring an executive coach who is well versed in public relations can mean the difference between a thriving career and one that flops before it starts. Seek out a professional who can help you build, nurture, and maintain your brand, and you will increase your chances for sustained success.
While it is important to have fun and enjoy your years as a college student, it is equally as important to be mindful of the longevity of your life and career. Treat the words you speak and write as though they are permanent tattoos—on your forehead. Remember that while you might feel confident in flaunting certain ideas and opinions right now, they may keep you from getting where you want to go in the future. You only get one reputation. Care for it wisely, beginning today.
<!- mfunc search_btn -> <!- /mfunc search_btn ->