3 Ways Technology Has Affected the Field of Psychology
<!- mfunc search_box_body ->
<!- /mfunc search_box_body ->
<!- mfunc feat_school ->
Featured Programs:
Sponsored School(s)
<!- /mfunc feat_school ->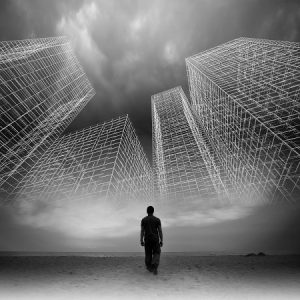 It would be safe to say there isn't a professional field in existence which has not been greatly affected by the advent and advancement of technology. Careers arising from the discipline of psychology are no exception. From college campuses where students work to achieve academic standing to the boardrooms of major corporations where psychologists consult, teach and advise; technology has changed the acquisition and implementation of the principles and knowledge of psychology forever.
3 Examples of Change
Three of the ever-evolving ways technology has changed the field of psychology are:
Educational Changes: Pros and Cons for 2017
Diagnostic Equipment Specialization
Technology-Based Therapy
Educational Changes
Pros: Utilizing the multi-faceted abilities of the internet, the student of psychology has more technology at their disposal than ever before. From researching paper topics to taking notes in class; the computer can successfully perform a plethora of tasks which formerly required the student to spend unlimited hours at the university library, manually taking notes. Laptops and search engines have made highly specialized psychology information available for students whenever and wherever they are able to connect to the internet. In fact, certain classes or the entire university can be found online. This has changed what the face of a degree in psychology looks like; at the very least for those who previously could not get a psychology degree due to scheduling or geographic hurdles.
According to the APA:
"There has been tremendous growth in online education over the last decade, both in terms of university offerings and student enrollment. According to a study published in 2014 by the Sloan Consortium, approximately 85 percent of schools offer at least some online courses. The U.S. Department of Education reports that in fall 2012 nearly 30 percent of graduate students were taking at least one course online, with more than 20 percent taking all their courses online. This represents an increase of more than one-third in just five years."
Cons: However, they continue;
"The APA Commission on Accreditation currently does not accredit online-only doctoral programs. Some accredited programs may offer online courses or other content via distance education in an adjunctive role. These courses cannot represent a substantial nature of program content and certain classes (e.g., practicum) are not considered appropriate for this instructional method. Any online courses in accredited programs should be noted as such in public materials. At the doctoral level, the APA Commission on Accreditation reviews programs in clinical, counseling and school psychology, as well as programs that offer education in a combination of these three areas. CoA does not review or accredit bachelor's or master's programs, nor does it review doctoral programs in on-practice subfields."
It needs to be pointed out, the APA does not accredit any BA/BS or MA/MS programs whatsoever; on campus or online—they never have: nothing is new here.
However, up until recently, it was possible to enter a PhD program in psychology which was accredited by the APA with an online education and move forward toward licensure. That all changes as of 2017. Beginning in 2017 the APA will require a degree from an APA accredited program in order to do an APA approved internship. For those individuals who want to be licensed to practice psychology this is critical information. Many states (and the numbers are increasing) now or will require APA approved internship training in order to be licensed.
<!- mfunc search_btn -> <!- /mfunc search_btn ->
Diagnostic Equipment Specialization
Researchers, practitioners and clients now have at their disposal innovative ways to collect and evaluate psychological data about the patient's mental, physical and emotional states. One of these tools is a stress sensor based on Galvanic Skin Response (GSR) introduced in the research report, "A Stress Sensor Based on Galvanic Skin Response (GSR)" published by the National Center for Biotechnology Information, U.S. National Library of Medicine. The sensors are comprised of 2 electrodes which are placed on the fingers and used to differentiate between conductances of the client's skin which indicate whether or not the person is under stress. The data is sent to a computer and the administrator. Authors of the report, María Viqueira Villarejo, Begoña García Zapirain, and Amaia Méndez Zorrilla explain the technology;
"The user can use the stress sensor anywhere in his home provided he is at a distance of less than 10 meters. By using a wireless communication system, the user is provided with a certain degree of freedom when using the device. The final user could manage the different devices from his television and the control center could take different action so as to change a person's stress levels. Therefore, the coordination center could use different systems to help the person relax, such as turning down the lights or changing the kind of music the user is listening to."
Technology-Based Therapy
A controversial trend in the practice of psychology is the use of internet therapy which allows both therapist and client to see and hear each other speak in real time.
An Expert's Opinion
Cara Maksimow, LCSW, CPC, received her BA in Psychology from Rutgers University and she earned an MSW at Columbia University. Her career began in 1992 when she worked with numerous mental health diseases and conditions at an inpatient psychiatric hospital, as both a Clinician and a Clinical Supervisor. We asked Cara to candidly share her perceptions about online therapy.
 "Depending on the severity it can be a great way to connect to a client who does not have the ability to go to an appointment. I work with some clients via phone/skype/web conferencing through a program called AbilTo. The program focuses on CBT treatment for people newly diagnosed with medical issues such as diabetes, cardiac events, cancer, anxiety, depression etc… Often clients are homebound due to medical condition and the remote treatment allows them to have a therapist and/or coach despite physical limitation. It also can be helpful in situations where people are fearful of stigma they may be worried about. I have had clients with concerns over being 'seen'by a neighbor or friend going into an office of a therapist. Remote treatment provides a level of comfort for the client. Another advantage of remote treatment is logistics. Clients who are working and taking care of children or family members often do not have the time to go to treatment, however a remote session in the evening or on a lunch break can allow for better access to treatment.

On the flip side of the argument it can be challenging to read body language via webcam and obviously impossible via phone. That being said a therapist needs to have a clear sense of risk for suicide or violence or self harm and other factors that may make online of phone treatment not an option. Another downside is technology and HIPAA. Doing research into options to best protect confidentiality is also important.

From a strictly financial perspective it can save cost for both therapist and client in the sense that the therapist could treat from home and not pay for space/location. Saving drive time and gas and parking fees as well for both parties can be beneficial."