Essential Tools to Help Prepare for Your Psychology Education
<!- mfunc search_box_body ->
<!- /mfunc search_box_body ->
<!- mfunc feat_school ->
Featured Programs:
Sponsored School(s)
<!- /mfunc feat_school ->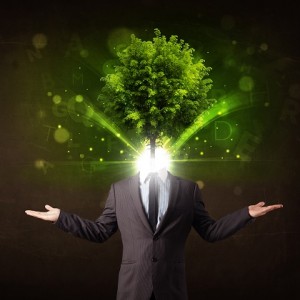 Preparing to attend college for a degree in psychology is both an exciting adventure and an important investment of time and money. The years ahead will probably be your most challenging and rewarding thus far. Whether you are starting school on a part-time basis; a specialized night school curriculum, or a traditional full-time 4-year program, the process will be life-changing. Suddenly you will be immersed in lectures and conversations regarding topics you never even knew existed. A new way of living will unfold; deadlines and tests will become the focus of thought while time management and "working smart" will be the order of the day.
With all this before you, how might you best prepare? The first thing to do is take a deep breath. The very fact that you are seeking preparation is half the battle; for those who carelessly forge headlong into unchartered waters without adequate foresight as a compass, inevitably risk being disappointed and ineffective.  Here are some ideas that might prove helpful in keeping your academic ocean-liner on course and away from the rocks.
Seek out and Nurture Important Relationships
Admissions Counselor: Rather than just completing enrollment forms and submitting them for acceptance, make an appointment with an admissions counselor either by phone or in person if geography permits. Explain with a fair amount of passion how you are taking your academic future seriously and part of that means having a game plan for the years to follow. Ask questions regarding classes and requirements. This relationship will be a short one, but being thorough about understanding your academic responsibilities is essential to proper navigation of the coming years ahead. Even if you are not accepted to that particular institution, the interaction with the admissions counselor will still fare you well for successive voyages.
Academic Advisor: Many students fail to become acquainted with an academic advisor until their junior or senior years in college. An academic advisor can provide vital assistance in understanding the logistics of class enrollment and proper timing. Some classes are only offered during certain times of the year; some are notoriously full due to pre-enrollment; others are always available. Knowing when and how to conquer your course goals is one of the keys to a relaxing and rewarding experience in the field of psychology. Developing and maintaining a relationship with one advisor will be one of the best gifts you can give yourself as a student.
Psychology Department Mentor: Some colleges have established psychology mentor programs, others do not. Either way, whether it is a departmental arrangement or one you proactively initiate, having someone in the psychology department's graduate program assisting you at the helm can be invaluable. The individual you choose would preferably be someone who attended your particular institution; they have chartered and sailed the same courses you are steering. If an alumnus is not available it is still important to have someone in the department who will understand your journey from a big-picture perspective. Get to know this person academically and personally. Observe their life: are they married; do they have a job off campus; are they a teacher's assistant (TA); how do they balance their responsibilities? You might even get to know other grad students, but be sure and have one particular one who acts as your lighthouse—a guiding beacon.
<!- mfunc search_btn -> <!- /mfunc search_btn ->
The Secretary of the Psychology Department: In most organizations one of the most influential and powerful persons in the institution is the senior secretary. This person is in contact with each and every individual in the psychology department; professors, teaching assistants, academic advisors etc. Do whatever it takes to get into this individual's good graces. Edible treats, holiday cards, kind words, and the like will position you for personalized attention and treatment. Many a full class has miraculously found one more seat, and professors have found themselves extending office hours for those who have properly greased the propeller's hub. Make a name for yourself in your freshman year; it's a step few if any other captains will ever take.
Janey Redmonds M.A. attended the same university for her both her bachelor's and master's degrees in psychology. She feels her relationships were extremely important to her educational development as well as her ability to deal with the inherent stress and insecurities of academic pursuits.
"Early on I met someone in the department's graduate program who agreed to act in a mentoring role. I pretty much became a little sister to her; she really taught me the ropes on a lot of different levels. Most importantly, she kept me on point and cognizant of my focus goals."

-Janey Redmonds M.A.
Decide to Be Balanced
The need for balance affects all students no matter what their life entails. Academic excellence and achievement are stressful by definition; you are being tested—literally. If you make a conscious decision to handle rough waters gracefully before even boarding the ship, you will be way ahead of the Flotilla.
The key to balance is realizing that you will need to make time for each responsibility in your life, including yourself. Strategize on paper how you will take care of business and still make time for your own rest and relaxation. Don't wait until you're in a storm to prepare.
Mary Jepson B.A. was a psychology major at a 4-year university. Unfortunately she was a student who failed to evaluate her passenger and cargo manifests. She ended up off course and has a few words for new travelers,
"The one thing I wish I had done in college was party less. I got so caught up in socializing that I neglected my studies and my family. My mom had been sick for a while and I didn't spend much time with her. I regret not having balanced my education and my personal life. Before a student begins their education in psychology they should take inventory of everything important in their life and commit to some form of self-discipline. I wish I had."

-Mary Jepson B.A. (Psychology)  
Consider the Destination
One of the many complaints voiced by psychology graduates is that they cannot find the jobs they want with a bachelor's degree. Many feel trapped into attending graduate school; others even feel a doctorate in psychology is necessary. When it comes to your future in psychology, you can never be too prepared. Begin now to research the types of jobs available with the psychology degree you are pursuing. Visit workplaces if possible and find time to speak with those who are employed in the field. Once you find a niche in which you are interested, offer to volunteer or actually apply for a job. The most satisfied psychology students are those who know where they are going. Decide today that your destination will not be a question mark to be dealt with after graduation. Chances are, if you wait to arrive before preparing, you will wind up on a different shore than that which you intended.
Carmen Pacheco graduated with her Bachelor's Degree in psychology and immediately found work as a Psych Tech, working for CPS. She realized all of her preparation for the job market paid off;
"Having a BS/BA isn't a guarantee to anything. While you're still in college it's really important to get involved in campus organizations in your major, intern, volunteer, and network. Think about what it is you want to do after graduation: teaching, marketing, non-profits, health care, whatever, and get experience in that."

-Carmen Pacheco B.A. in Psychology
The last thing to remember is that you are already a proficient captain; you finished this article and that says a lot! Pat yourself on the back for you are headed for deep and calm waters which you will navigate with precision and ease. Be your own anchor and you can go anywhere.
<!- mfunc search_btn -> <!- /mfunc search_btn ->