Counseling Psychology Careers
<!- mfunc search_box_body ->
<!- /mfunc search_box_body ->
<!- mfunc feat_school ->
Featured Programs:
Sponsored School(s)
<!- /mfunc feat_school ->
How to Become a Counseling Psychologist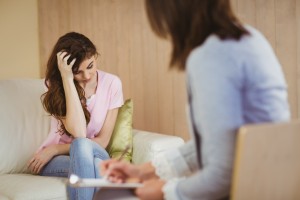 Between managing home responsibilities, work, and family relationships, everyone can benefit from talking to a professional to discuss obstacles in their everyday lives. Pursuing a career as a counseling psychologist is a great way to give back to others, practice empathetic listening, and learn skills to navigate your own obstacles along the way.
This rewarding career is a great choice for many people. Learn more about how to become a counseling psychologist, what the career includes, and the next steps to pursue a psychology degree online.
Popular Counseling Psychology Degree Programs
<!- mfunc feat_school ->
Featured Programs:
Sponsored School(s)
<!- /mfunc feat_school ->
Clinical Psychology vs. Counseling Psychology
Because the two are so similar, clinical psychology and counseling psychology are often mistaken for each other. Despite the similarities, clinical psychology and counseling psychology are somewhat different as well.
Clinical psychologists and counseling psychologists both treat a wide variety of mental and emotional problems. However, counseling psychologists typically focus on individuals whose symptoms are less severe, such as those coping with everyday stresses and adjusting to life's rollercoaster ride. Clinical psychologists, on the other hand, often treat patients with more serious symptoms and disorders.
Now that you understand the different types of psychology, let's look into how to become a counseling psychologist in more detail.
What Does a Counseling Psychologist Do?
Counseling psychologists work with individuals, couples, groups and families to help them develop healthy relationships. They practice several talk therapy techniques to get to the root of the distress and offer solutions to help patients overcome obstacles. They listen to patients and offer advice as needed.
Here is more information about the work environments and day-to-day duties of counseling psychologists:
● Counseling psychologists can choose to specialize in certain areas, like grief counseling or vocational stress.
● The number of patients that a counseling psychologist works with at one time can vary. Some only work with their patients on a one-on-one situation, while others may work with small groups of people.
● Most counseling psychologists interact with their patients every day. They are often presented with a wide range of mental and emotional concerns.
Many counseling psychologists specialize in person-centered therapy, which is a type of therapy that is based on patients' individual life experiences. In person-centered therapy, the psychologist listens to their patients and can help steer them toward changing themselves for the better.
Cognitive-behavioral therapy is another common type of treatment used by counseling psychologists. This type of therapy focuses on clients identifying and understanding their negative beliefs. Since these negative beliefs often affect a person's mood and emotions, the client and the psychologist then work towards changing them.
<!- mfunc search_btn -> <!- /mfunc search_btn ->
Is Counseling Psychology a Good Career?
Whether pursuing a career as a counseling psychologist is a good career is a personal decision and depends on both your experience and natural personality and interests.
Great counseling psychologists create a comfortable and inviting atmosphere for patients. They're understanding and non-judgmental so that patients will open up to them. Cognitive psychologists encourage their patients to talk about their feelings and behaviors and ask questions to understand their unique concerns. By getting to know their patients, cognitive psychologists can work to help them deal with and remedy their obstacles.
With this in mind, a career in counseling psychology is good for people who care about others and want to help them solve the problems they are facing. Psychologists are kind, understanding, patient, and non-judgemental.
Becoming a Counseling Psychologist
Let's look at how to become a counseling psychologist, including education requirements and information on the many places where counseling psychologists can work.
Counseling Psychology Education Requirements
Those interested in counseling psychology careers will usually start by earning a four-year Bachelor's degree in psychology. Advanced degrees are usually necessary. Several universities offer master's and Doctoral degrees in counseling psychology. Choosing a psychology school will depend on where you want to work and if you want to specialize in a specific niche when working as a counseling psychologist.
The curriculum requirements to become a counseling psychologist are typically similar from one university to the next. In addition to learning the fundamentals of psychology and research methods, future counseling psychologists will also often learn about different therapy and counseling techniques.
People wonder if it's hard to become a counseling psychologist and the answer depends on how much schooling you want to pursue. Generally, you will need at least four years of undergrad study as well as two to eight years of graduate schooling.
How long it takes to become a counseling psychologist depends on your education requirements and where you work.
Where Do Counseling Psychologists Work?
A counseling psychology career can often lead a person in several different directions. In general, counseling psychologists should have no trouble finding work. For example, they can often find employment in places like mental health clinics, hospitals, psychiatric hospitals, and schools.
For those looking for a little more control over their counseling psychology careers, opening their own practice is another option.
How Much do Counseling Psychologists Make?
According to the U.S. Bureau of Labor Statistics (BLS), the median salary for counseling psychologists was $90,130 as of May 2022.
Of course, average salaries for counseling psychologists vary according to where they work. Here are a few examples:
Employment services: $128,300
Health practitioner offices: $111,750
Insurance carriers: $111,420
Home health care services: $110,570
Educational support services: $108,530
Counseling Psychology: A Career That Gives Back
Pursuing a career as a counseling psychologist is a great way to learn more about how to process emotions and stressors, understand how to listen and empathize, and help others. To learn how to begin an education and become a counseling psychologist, find a psychology degree program that fits your needs.
<!- mfunc search_btn -> <!- /mfunc search_btn ->
Employment Outlook & Career Guidance for Counseling Psychologists
Helping individuals of all ages to address and create a healthy balance between the extremes encountered in a lifetime (such as sadness and happiness, success and hard times, joy and pain), counseling psychologists are trained to assist patients and clients resolve some of life's toughest issues. By identifying psychologically sound coping methods on an individual and group basis, professionals often find employment in hospitals, with community organizations, and at other facilities that provide counseling services.
What Type of Positions Can a Counseling Psychologist Hold?
In addition to assuming positions at community mental health centers, family service agencies, psychiatric hospitals, counseling centers and medical schools, about 41% of counseling psychologists work in health practitioner offices while about another 10% work in outpatient care centers. Many counseling psychologists provide psychotherapy services with numerous available career paths that one may follow, such as:
Administering career testing and offering vocational counseling to help clients choose a profession, cope with workplace conflict, or adjust to a new job environment.
Working with specific discussion and therapy groups related to grief, pregnancy, parenting, divorce, and/or long-term illness.
Administering personality tests for large corporations and businesses seeking new employees.
Establishing a private practice to provide relationship counseling to newlyweds, couples experiencing communication issues, and same-sex couples.
Treating patients in a clinic that deals with addiction, such as overeating, smoking, and/or drugs.
Stacey Glaesmann, M.A. says that undergraduate degrees in any type of psychology field are limiting; however, adds that it is not impossible to find a position in the field. A common job position for someone with a Bachelor's degree is in research as an assistant (RA). Glaesmann suggests that those with an interest in pursuing graduate school should get involved in a couple of studies as an RA while still an undergrad. Learn more about how to become a counseling psychologist.
"Start off as clinical mental health counselors and eventually serve in supervisory and administrative roles. Some go on to pursue a doctoral degree, which affords them the opportunity to teach and conduct research."

– Christopher J. Quarto, Ph.D
Spotlight Masters in Counseling Psychology Program
<!- mfunc feat_school ->
Featured Programs:
Sponsored School(s)

<!- /mfunc feat_school ->
Employment Opportunities for Counseling Psychologists Are Also Found In:
Mental Health Settings: In psychiatric hospitals, community mental health centers, university counseling, or in a private practice, counseling psychologists provide services to individuals or families who seek relief from psychological disorders, such as depression, addiction, bipolar disorder, and schizophrenia.
Human Service Settings: A counseling psychologist that works in a human services environment can provide assessment and diagnosis services for individuals, families, and other groups of people. Some develop intervention protocol to remedy issues related to their specific job. Others help clients improve their wellbeing, resolve crises, and ease stressful situations pertaining to physical, social, emotional, vocational, educational, developmental, and organizational disorders.
Education Settings: Colleges and universities often employ counseling psychologists to help students cope with personal issues that may affect their daily life and studies, such as coming to terms with the death of a loved one or friend; adjusting to college life; and overcoming health obstacles, such as an eating disorder. They also assist students who are preparing to graduate and enter the workforce.
Research Settings: Those who conduct research related to the field often seek answers to issues that can affect the success of psychological treatment methods. Topics may include the psychological impact of exposure to a major disaster; ethics in mental health; and exploring themes of experimental psychology.
"If a student wants to have more [job] options, he/she should consider going to graduate school to earn a Master's (in counseling, school counseling, children's counseling, social work, or marriage and family) and then taking his/her state licensing exam."

– Stacey Glaesmann, M.A. 
<!- mfunc search_btn -> <!- /mfunc search_btn ->
Ways for Counseling Psychologists to Increase Desirability as a Job Candidate
Creating and updating a Curriculum Vitae (CV) helps demonstrate effort to a potential employer and an individual's desire to develop as a professional in the field. A CV should contain education history, academic experience, research experience, teaching experience, poster presentations, professional memberships, invited talks, published works, and any other relevant experience.
Attending continuing education events and pursuing additional online training are a few ways that a job candidate can add experience and credentials to a CV.
Quarto also suggests obtaining volunteer and paid work experience related to a specific field of interest as a way for job applicants to increase their chances of landing a position that concentrates on their specific preferences. Networking with professionals at conferences and starting a community service project are also beneficial to those who lack prior job experience in the field.
"Volunteering with an organization, non-profit or research study begets experience, which is very valuable in the mental health field."

– Stacey Glaesmann, M.A.
Qualities that employers typically look for in a counseling psychologist include
The ability to successfully persuade others to change their minds or behavior.
A culturally sensitive professional, who is able to maintain health boundaries.
Knowledge of principles and methods related to the diagnosis and treatment of physical and mental dysfunction.
Demonstrates an effective balance between showing empathy and holding clients/patients accountable for their actions.
Establishes and applies policies and procedures on a consistent basis.
Upholds a belief that people can, and do change.
The ability to set an optimistic yet realistic tone regarding a patient's progress.
Ways for a Counseling Psychologist to Increase His/Her Salary
"Oftentimes the salary will increase by virtue of working for an agency for a period of time. Salaries can also increase by changing from one role (e.g., counselor at an agency) to another role (e.g., supervisor at an agency)."

– Christopher J. Quarto, Ph.D.
Private practice is one of the primary ways that a counseling psychologist can increase his or her yearly income. Psychologists may establish a part-time private practice, opting to see clients on evenings and weekends as a way to earn extra money. Glaesmann says word-of-mouth advertisement can eventually lead to a psychologist transitioning into a full-time private practice environment.
According to Glaesmann, an increasing trend regarding today's counseling psychologists is choosing not to accept insurance (or only accept one or two options), and instead, concentrate on treating private-pay clients. She says this approach can become quite lucrative. By eliminating direct contact with insurance companies, paperwork and billing is handled by the psychologist. Clients are given a receipt for services, and are then told to file insurance claims for reimbursement on their own.
Another way to increase a salary is by offering to take on more responsibility without a raise for a period of time, which can prove to an employer that a professional is worthy of advancement within the workplace. Education also helps professionals command a higher salary.
"A Master's is enough to get work in many agencies [such as United Way, Child Protective Services, and women's shelters], teach at community colleges, and to go into private practice. A PhD is useful if someone wants to teach at University level, do original research, provide testing services (such as ADHD evaluations, IQ tests, etc.) or be able to charge more in private practice."

– StaceyGlaesmann, M.A.
Networking Opportunities and Organizations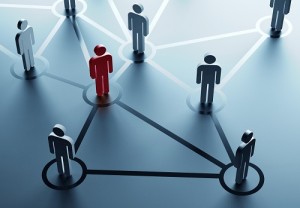 In addition to state and local affiliates of national organizations, annual conferences (such as the ones held by the likes of the American Counseling Association and American Psychological Association – APA)  provide counseling psychologists an excellent opportunity to network with others in the field. Events at a conference may include keynote speakers, workshops, symposia, poster sessions, presentations, CE sessions, as well as hosted dinners, dances, and silent auctions.
Niche-related associations available on the local-, regional-, state-, and national levels provide a more targeted networking opportunity for counseling psychologists. For example, the APA has sub-chapters established in each state. Associations and non-profits concentrating on specific niches also host year-round networking events, including luncheons, conferences, and seminars.
Organizations that provide additional networking opportunities for counseling psychologists include:
Academy of Counseling Psychology
American Counseling Association
American Association for Marriage and Family Therapy
Continuing Education (CE) Sources
In addition to state-approved CE programs for psychologists, the APA also provides continuing education programs geared towards counseling psychologists. Some of the ways to professionally develop a counseling psychology career is by earning CE credits in topics such as Positive Aging: An Innovative Approach to Counseling Older Adults; Quality of Master's Education: A Concern for Counseling Psychology?; and Contextual School Counseling Approach: Linking Contextual Psychotherapy with the School Environment.
2022 US Bureau of Labor Statistics salary figures and job growth projections for counseling psychologists is based on national data, not school-specific information. Conditions in your area may vary. Data accessed June 2023.
<!- mfunc search_btn -> <!- /mfunc search_btn ->
{
"@context": "https://schema.org",
"@type": "FAQPage",
"mainEntity": [{
"@type": "Question",
"name": "How Long Does It Take To Be a Counseling Psychologist?",
"acceptedAnswer": {
"@type": "Answer",
"text": "How long it takes to become a counseling psychologist depends on the type of work you would like to do. Those interested in counseling psychology careers will usually start by earning a four-year bachelor's degree in psychology. Advanced degrees are usually necessary. Several universities offer master's and Doctoral degrees in counseling psychology."
}
},{
"@type": "Question",
"name": "Is It Hard To Become a Counseling Psychologist?",
"acceptedAnswer": {
"@type": "Answer",
"text": "People wonder if it's hard to become a counseling psychologist and the answer depends on how much schooling you want to pursue. Generally, you will need at least four years of undergrad study as well as two to eight years of graduate schooling. Those interested in counseling psychology careers will usually start by earning a four-year bachelor's degree in psychology. Advanced degrees are usually necessary."
}
},{
"@type": "Question",
"name": "Is Counseling Psychology a Good Career?",
"acceptedAnswer": {
"@type": "Answer",
"text": "Any career move is a personal decision and depends on both your experience and natural personality and interests. However, a career in counseling psychology is good for people who care about others and want to help them solve the problems they are facing."
}
}] }