Clinical Psychologist Careers, Education Requirements, Salary, Information
<!- mfunc search_box_body ->
<!- /mfunc search_box_body ->
<!- mfunc feat_school ->
Featured Programs:
Sponsored School(s)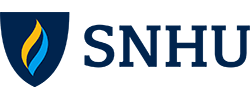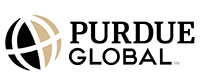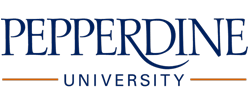 <!- /mfunc feat_school ->
What Is Clinical Psychology?
Everyone has off days when they just don't feel like themselves. For the majority of people, these feelings are normal, and they don't last long at all. For some, however, these feelings are more serious and could indicate a more severe mental or emotional problem.
Clinical psychology is a broad branch of psychology that focuses on diagnosing and treating mental, emotional, and behavioral disorders. Some of the more common disorders that might be treated include learning disabilities, substance abuse, depression, anxiety, and eating disorders.
By the second half of the 19th century, the field of psychology was widely recognized and respected, though the subfield of clinical psychology wouldn't gain that same level of recognition until closer to the turn of the 20th century. It was around this time that Lightner Witmer, the American psychologist credited with introducing the term "clinical psychology", first opened a clinic catering to children with disabilities.
Although his ideas were somewhat slow to catch on, Witmer is now widely recognized as one of the founding fathers of clinical psychology, and his progress in treating children helped pave the way for the field to develop into what it is today.
What Are the Education Requirements for a Clinical Psychology License?
In every state, a license is required to practice clinical psychology. Although some states recognize and grant limited licensure to master's-educated psychological associates, allowing them to work in a limited capacity under the supervision and authority of licensed psychologists, full authority licensure in clinical psychology always requires a doctorate degree in psychology.  There are two options available for earning a doctorate:
A PhD in Psychology, or a Doctor of Philosophy in Psychology, which is a research-focused doctorate appropriate for professors of psychology, researchers, as well as practitioners
A PsyD, or Doctor of Psychology, which is a practice-focused doctorate specifically aimed at practitioners and clinicians
Getting a doctorate takes five to seven years, plus a one-year internship in most cases. Continuing education is required. Many choose to become a board-certified member.
Spotlight Clinical Psychology Degree Offerings
Read more about an online clinical psychology degree.
What Does a Clinical Psychologist Do?
Clinical psychologists work in a variety of different capacities, largely dependent on the patient population they treat, whether it's veterans, the elderly or children. Their day-to-day work is also influenced by any area they might choose to specialize in, like neuropsychology.
They may further specialize by working primarily with children and adults with ADHD or Asperger's Syndrome, or based on the setting in which they work. In a school setting, they can help children with learning disabilities. At a university, they can help students make career decisions, stay emotionally healthy and achieve academic goals. In community-based facilities, they can help culturally diverse and economically disadvantaged populations. As the nation's aging population grows, more and more are working with senior citizens.
Regardless of the setting or the patient population they see, clinical psychologists often treat mild mental health problems associated with things like depression and anxiety, though as clinicians, their primary focus tends to be more severe chronic issues like bipolar disorder and schizophrenia.
Others do research into mental health issues, policies and training, as represented by the Society for a Science of Clinical Psychology.
Where Does a Clinical Psychologist Work?
As the clinical subfield of psychology, these specialists are most often found working in clinical settings like psychiatric hospitals, general healthcare facilities, and mental health clinics.
Many find employment with government run organizations, including on military installations where they can work as military personnel or civilian contractors, as well as in VA hospitals and with federal law enforcement agencies. Universities often employ clinical psychologists as research professors and as classroom and clinical instructors that help inspire psychology students to consider clinical practice.
Many clinical psychologists also choose to open their own private practices and work for no other boss but themselves. Opening a private psychology practice can often be expensive and difficult but can also be very rewarding and lucrative.
Here is a look at a few of the areas clinical psychologists can be found working:
Research at a university
School psychology
Health service psychology
Physical health psychology
Work with the elderly
Work with children and university students
What Is the Annual Average Salary of a Clinical Psychologist?
As with many other psychology careers, the salaries of clinical psychologists vary depending on a number of factors including experience, specialty, and the type of setting in which they work.
According to the U.S. Bureau of Labor Statistics (BLS), the average salary for clinical psychologists was $87,450 as of May 2019. The highest-paying industries/settings for clinical psychologists during this time (according to average salary) included:
Child day care services: $120,130
Home healthcare services: $105,440
Offices of other healthcare practitioners: $100,300
Outpatient care centers: $99,870
Offices of physicians: $95,960
Influential Clinical Psychologists
Sigmund Freud is often credited for "inventing" talk therapy and modern psychoanalysis.
Albert Ellis founded Rational Emotive Behavior Therapy (REBT) and several cognitive behavioral therapies, which are often the most popular types of treatment in clinical psychology today.
Lightner Witmer was the first psychologist to use and coin the term clinical psychology.
Additional Resources and Further Reading