Experts Offer Encouragement to Students & the "Almost Licensed"
<!- mfunc search_box_body ->
<!- /mfunc search_box_body ->
<!- mfunc feat_school ->
Featured Programs:
Sponsored School(s)
<!- /mfunc feat_school ->
On the road to a career in psychology, sometimes it's darkest before the dawn. If you have almost reached your goals and your dreams and yet are feeling discouraged, burned-out or doubtful. take comfort in knowing that your condition is not unusual. Many others before you, as well as those suffering along with you, have all experienced the need for encouragement from those who have emerged victorious from the feelings which can come from hard work and striving to reach a goal. We spoke with 3 experts and asked them what they would say to a student or someone almost licensed who is feeling depressed or discouraged on their journey to a career in psychology. The following were their answers:

Stephanie Moir, MA, CRC, LMHC is the owner of Serene Mind Psychology in Safety Harbor, FL. She was born in Lima, Peru and specializes in children, adolescents, families and young adults of various backgrounds. Moir earned her Psychology degree from the University of Florida and her master's degree in Rehabilitation and Mental Health Counseling from the University of South Florida in Tampa. Here were her reflections on student/early career burn-out:
I was burnt-out and can empathize. Between full time work, school, health and family stress it is difficult to feel motivated to continue. Working at agency settings where pay is minimal and you are over worked does not help. If you are almost licensed and starting to wonder why you choose this profession, take a step back. Go find other professionals who can relate and can help provide encouragement. Feeling as if you are part of a group and understood can help you reach your professional dreams. I sought clinicians who inspired me to change my employment setting and helped me build my private practice.
<!- mfunc search_btn -> <!- /mfunc search_btn ->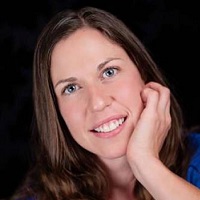 Michelle Lewis has been an LCSW for 8 years but in the mental health field for 13. She has mostly worked in residential treatment but is now in private practice full-time. She is the owner of Salt Lake Weight Counseling in Salt Lake City, UT. Here are her thoughts on how to handle student burn-out:
Change things up! I think it is helpful to change up your focus, find new treatment modalities or try working with a different population when you start to feel burned out, but usually the biggest change needs to occur in your personal life. It seems like most people in the healing professions lack balance in their lives. We all have physical, emotional, mental, recreational, social and spiritual needs that must be attended to for our well-being. I find that when I'm feeling burned out at work, something else is out of balance.

Lisa Bahar is a licensed marriage and family therapist and a licensed professional clinical counselor. Her graduate degree is from Pepperdine University in Clinical Psychology with an emphasis in marriage and family therapy. Bahar is known for her proficiencies as a creative therapist and specialist in the use of Cinema-Therapy, a collaborative tool of using film stories as symbolic metaphors of problems and challenges clients may be facing. Bahar is a Dialectical Behavior Therapist (DBT) and has a private practice in Newport Beach. She also maintains a private practice at Southern California Psychiatric Associates located in Laguna Niguel.
Take time and make time for self-care and getting your balance back whatever that means to you. Understanding the goal and getting to the finish line, the value of how self-care plays a significant role in the profession would be helpful to explore not only at this time, but in the future as well. Have a strong structured work week program for yourself. The more routine the better, get plenty of rest, eat right, avoid alcohol and drugs, and include leisure activities in your self-care plan, take time for yourself. Industry is very supportive in my opinion with peer consultation groups, providing resources for therapy, and consistently encouraging self-care. Everyone is human and needs support.

The reality is that the profession itself can potentially drain or demand from an individual more than one can provide. Therefore, it is healthy to say no to certain requests, whether it be participation in groups, etc. Knowing how to say no and being able to maintain a healthy self-care plan is important to be effective. Most likely, one has to test how far they can go before they realize their limitations. Experience is part of the territory. Listen to your instincts.
In summary…
Here are the main points shared by our experts:
Make sure you have balance in your life, mentally, spiritually and physically
Find a person or group where you can share your feelings and receive encouragement
Have structured time periods
Listen to your instincts
Step back
Look at the big picture
The most important thing to do is believe in yourself. You are special, you have worked hard to get where you are and you deserve to succeed. Take a deep breath, pat yourself on the back and begin to enjoy who you are today and who you'll be very shortly!
<!- mfunc search_btn -> <!- /mfunc search_btn ->