A Master's Degree in Psychology: It's Your Time to Shine
<!- mfunc search_box_body ->
<!- /mfunc search_box_body ->
<!- mfunc feat_school ->
Featured Programs:
Sponsored School(s)
<!- /mfunc feat_school ->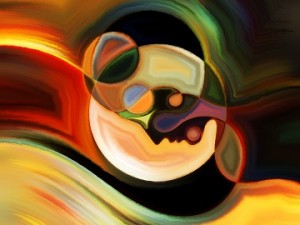 In a world which seemingly thrives on media messages of doom and gloom, there is one important truth graduate students in the field of psychology need to keep in mind:  The future is as bright as the light you choose to cast upon it. Possibly the most important, immediate use of your recently acquired knowledge regarding psychology and the inner workings of the human mind are best applied to self; don't believe everything you are told.
Perception is the creator of success and failure alike, and there is nothing to be achieved in handing over the power of your own mind to those afflicted with less than admirable attitudinal outlooks. Repeated phrases like; "tough job market," "prolonged recession," "rejection rate," "overall unemployment," "increased competition," "fewer jobs" (ad nauseum infinitum) horrendously continue to roll right off the presses when in fact there is an abundance of evidence from which to draw solid hope. How many times a day do you hear or read the following; "The official arbiter of the United States Recessions (the U.S. Bureau of Economic Research) has declared that the recession ended in June 2009." "The recession is over." "Employment rates are steadily increasing." "There is a positive employment outlook." "Jobs are available." etc.? No one screams on the record as loud about the good times as they do about the bad.
The truth of the matter is; the future has never been as bright and inviting as it is right now for those with a Master's Degree in Psychology. In fact, the US Bureau of Labor Statistics (BLS) projects that through 2031, there will be an average of 14,100 psychologist job openings each year. Employment for clinical and counseling psychologists is projected to grow by 10% in the same timeframe. One Industrial-Organizational psychologist, Janey Stewart, shares her excitement about her chosen industry:
I cannot encourage students or graduates enough to consider the field of Industrial-Organizational psychology. Assuming it suits your personality, the job is rewarding and one increasing in popularity. Society is beginning to look at dynamics ever-present in the environments in which its members are working. They are seeking to maximize the employment dollar by finding out what helps employees become more productive. If you like the aspects of business and psychology in combination, do look into becoming an I-O psychologist.  -Janey Stewart, M.A.
The Warm and Fuzzy Facts
The first facts to know about the job market are the ones most recently published by the BLS. As of the date of this article, the most current would be those published in May 2021 and 2022. Statistics about some psychology professions are updated by the BLS more regularly than others.
The May 2021 figures published by the BLS project that between the years 2021 and 2031, employment in most industries in the US will grow by 5%. As of May 2022, they report the mean salary in the US as $61,900. Now let's take a sampling of careers available to someone with a Master's Degree in Psychology and see how they compare to the national average.
1. Industrial-Organizational Psychologists Often Make Double the National Median Wage
To be safe in a definitional sense, we will employ the United States Bureau of Labor's description of what an Industrial-Organizational Psychologist (I-O) is/does:
"Applies principles of psychology to human resources, administration, management, sales, and marketing problems. Activities may include policy planning; employee testing and selection, training and development; and organizational development and analysis. May work with management to organize the work setting to improve worker productivity."
While the average, national job growth rate in the aggregate is 5%, growth in the niche field of I-O psychology isn't far behind at 4% as of May 2021.
In 2022, the BLS reported that the median annual wage for I-O psychologists is $139,280 with the highest 10% earning upwards of $210,030.
Featured I/O Degree
<!- mfunc feat_school ->
Featured Programs:
Sponsored School(s)

<!- /mfunc feat_school ->
According to the BLS, an Occupational Therapist will;
"Assess, plan, organize, and participate in rehabilitative programs that help build or restore vocational, homemaking, and daily living skills, as well as general independence, to persons with disabilities or developmental delays."
The projected growth rate in Occupational Therapy is 14% compared to the 5% average; the median salary in 2022 was $93,180 (the national average: $61,900)
Wendy Carter is an Occupational Therapist who is extremely satisfied in choosing this avenue of employment;
I absolutely love being an OT and have been one for 23 years. There are so many areas to go into, and I found OT thru working with special needs children. I am currently a hand therapist although I have worked in the neonatal intensive care unit, school district and acute care. It does take a certain type of personality to be able to work with all types of patients, but if you like to work with others it is a wonderful field.  -Wendy Carter, OT
<!- mfunc search_btn -> <!- /mfunc search_btn ->
The USDOL description of jobs in school and career counseling:
"School counselors help students develop social skills and succeed in school. Career counselors assist people with the process of making career decisions, by helping them choose a career or educational program."
The job growth rate for School and Career Counselors between 2021 and 2031 is projected to be 10%. This translates to an average of 32,000 job openings each year during that time period; the average salary in 2022 was $64,200.
Sharon Stiles has worked within the public school system since she graduated with her master's degree and highly recommends this career path;
I began to work in the school system as a classroom aide and decided I wanted to be a school counselor. Twenty years ago I began receiving a paycheck for doing what I had dreamed of doing. I have loved this job since the very first day. It is rewarding to know that you are a positive force in a child's life. Sometimes you are the only one that listens to them; hears what they feel and why they feel it. I wouldn't trade my job for anything in the world! -Sharon Stiles, MSC, LMHC
Featured School Counselor Degrees
<!- mfunc feat_school ->
Featured Programs:
Sponsored School(s)

<!- /mfunc feat_school ->
USDOL job description:
"Diagnose and treat mental and emotional disorders, whether cognitive, affective, or behavioral, within the context of marriage and family systems. Apply psychotherapeutic and family systems theories and techniques in the delivery of services to individuals, couples, and families for the purpose of treating such diagnosed nervous and mental disorders."
In 2022 the median salary was $56,570, and the projected rate of growth in the industry was a healthy 14%. (Close to 3 times the norm.)
Jeremy Simms has been a Marriage and Family therapist for 15 years. When asked what advice he would give those embarking upon a career in the field he gave a rather interesting response;
The best advice I can give someone entering the field (or any field for that matter) is to read the book 'What Color is Your Parachute' by Richard Nelson Bolles. I read it right out of school, and it determined the trajectory of my life in a positive way. -Jeremy Simms M.A., MFT
Featured School Counselor Degrees
<!- mfunc feat_school ->
Featured Programs:
Sponsored School(s)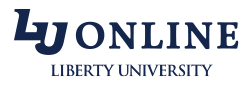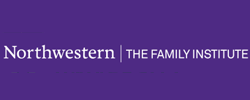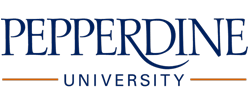 <!- /mfunc feat_school ->
According to the USDOL, the job of the Mental Health Counselor is to:
"Counsel with emphasis on prevention. Work with individuals and groups to promote optimum mental and emotional health. May help individuals deal with issues associated with addictions and substance abuse; family, parenting, and marital problems; stress management; self-esteem; and aging."
If you are considering entering the field of Mental Health, the job outlook is extremely positive. The growth rate is predicted to be 22%; the annual median salary in 2022 was $49,710; and between the years 2021 and 2031, the BLS projects there to be an average of 43,600 job openings in this profession every year.
Bart Harrington entered the field of Mental Health Counseling later in life. While working in business as a banker he attended night school and received his Master of Science Degree in Mental Health Counseling. He feels he found the career of a lifetime;
I have my Master's in Mental Health Counseling, and I have been working as a PACT (Parent and Child Trauma Program) Therapist for two years. I love what I do and wouldn't trade it for anything! -Bart Harrington, M.S.
Reading Between the Lines
While the 5 careers listed above are but a small sampling of the opportunities available to those who have acquired a Master's Degree in Psychology, the truth is wonderfully clear: You have everything to look forward to with regards to job placement. Negativity is a sloppy fallback position; change your default setting to tough-minded optimism and disregard anyone who does otherwise. While you might spend your college career learning how to listen to the feelings of others; this might be the perfect opportunity to discover and embrace the notion that sometimes the wisest thing you can possibly do on your journey in psychology is to learn when to turn a deaf ear.
2022 US Bureau of Labor Statistics job market trends and salary figures for psychologists, I-O psychologists, occupational therapists, school counselors, marriage and family therapists, and mental health counselors are based on national data, not school-specific information. Conditions in your area may vary. Data accessed June 2023.
<!- mfunc search_btn -> <!- /mfunc search_btn ->