The Opportunities Available with Each Level of Psychology
<!- mfunc search_box_body ->
<!- /mfunc search_box_body ->
<!- mfunc feat_school ->
Featured Programs:
Sponsored School(s)
<!- /mfunc feat_school ->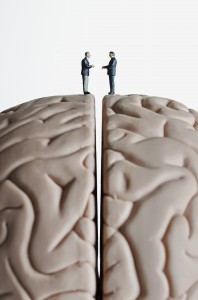 Although some may claim that the opportunities are scarce within the field of psychology, there are actually a fair amount of opportunities in terms of employment depending on what level of psychology one has pursued. There are clearly more professional opportunities with an advanced degree, as is the case with most other professional careers. But even with just a Bachelor's degree, though some perceive it as a stepping stone towards Graduate school or a Doctorate, a Bachelor's degree in psychology can still provide an abundance of opportunities, particularly when working with children. Psychology is simply not one of those fields of study that, if chosen, will provide little in terms of employment opportunities, as some people may assume. Instead, each level of psychology provides various different opportunities that are distinct from every other level of psychology.
For some who choose to pursue psychology, earning the highest level degree for psychology is of great importance. Once someone has earned their doctorate they can respectfully be known as a psychologist, and aside from simply assuming this title, a psychology student with a recent doctorate has the advantage over other psychology students in the sense that positions such as a licensed clinical or counseling psychologist, which otherwise would have been impossible to get without a doctorate degree. But aside from simply holding these two positions, psychologists who have obtained a Ph.D. are also able to hold positions such as of a university professor or even a researcher. There are also opportunities for psychologists, holding doctorate degrees, to practice at mental health clinics, hospitals, schools, and private practices.  But earning the doctorate degree is hardly easy, as it takes approximately five to seven years to complete, along with a dissertation. For those who just earn Master's degrees rather than a Doctorate, these students can expect to spend at least two years in school competing graduate course work prior to going on to work jobs such as working in mental health under the supervision of a licensed psychologist.
Spotlight Psychology Programs
<!- mfunc feat_school -><!- /mfunc feat_school ->
But for a variety of psychology majors, ones who choose not to further their education, some graduate with just a Bachelor's degree and this degree will allow them to gain entry-level psychology positions, but this is a small percentage of at least 25 percent of psychology majors who find jobs in a field that even closely relates to psychology (Training for Psychologists).  Though this may seem like a small percentage of the population of psychology students, there are various opportunities to work with children while holding a Bachelor's degree and many of these jobs include child care counselor, child care worker, child development worker, and even an infant stimulation teacher (Psychology and Neuroscience). Although many psychology students who hold only a Bachelor's degree to work with children, in previous years this sort of career was seen as being reserved mainly for those who have earned a Master's degree. Those who hold a Master's degree in psychology choose to work as a child psychologist and some go on to work as Psychological Associates or even Licensed Professional Counselors (Psychology and Neuroscience).
What does Psychology Entail?
Psychology is essentially the study of behaviorism, and in order to gain more insight into the behaviors of humans conducting research is necessary, and then only afterwards, practice is another part of psychology, as encouraging others to live healthier lives has an enormous impact on behavior.  There are a variety of different types of psychologists and their work vastly differs from one another in terms of how that type of psychology helps to benefit society. Clinical Psychologists tend to deal with the treatment of a wide variety of disorders that range from mental, emotional to behavioral. The types of disorders that clinical psychologists deal with can range from mild to severe, and some of these disorders can include schizophrenia or even a chronic depression.  As Clinical psychologists handle the diagnosis and treatments of a vast range of disorders, Social psychologists are committed to figuring out the reasons for people's social behaviors and how it's related to their interactions with others. These types of interactions that social psychologists are interested in both group and individual interactions, and it's the Counseling psychologists, however, who assist clients with everyday problems. It's these psychologists who assist people in acknowledging their problems as a way to help them handle whatever adversity they are facing in their lives (Psychology and Neuroscience).
<!- mfunc search_btn -> <!- /mfunc search_btn ->
The Point of an Internship for Prospective Counselors
There's hardly any doubt as to the importance of an internship. For most people it's a way to gain experience in a chosen profession while still in school, an experience that'll hopefully increase the chances of that student landing a job following graduation. Whether the chosen profession is in health care or law, an internship can help students develop valuable skills that can then be used for a job following graduation. Aside from simply gaining specific skills that can be used later for a job, an internship can also assist a student in finding a career that highlights that person's skills and abilities. There's also the factor that with an internship students receive an opportunity to meet a wide range of people that could work to their advantage in terms of networking later, and in recent years networking was essentially the key to landing a job. Though this may be the case for most jobs regardless of the type of profession involved, it's even more so the case with counseling since those participating in the internship are expected to develop skills and learn more about how to approach counseling others, something that the internee can take away and then later apply to their professional careers as counselors.
What does a Counseling Internship Entail?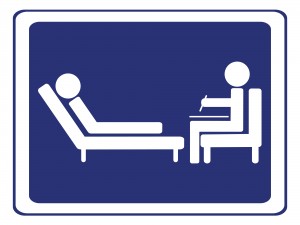 Like any other type of professional internship, a counseling internship is meant to prepare the intern for a professional career regardless of what field it's focused on. Though a counseling internship may seem similar to any other type of internship, there's more involved to a counseling internship than what most people might expect. When a prospective counselor goes through the internship process that individual would likely gain a variety of experiences that are intended to assist that person in their professional career as a counselor. These experiences can include anything from clinical interviewing, either individual or group counseling or even psychotherapy, along with supervision and training and crisis intervention; all various degrees of the counseling career. These are essentially the skills that a counseling intern can expect to gain over the course of the internship, but those who participate in this type of internship have vastly different experiences than someone who participates in a different type of internship, particularly that in the law field. Counseling internships tend to focus on a different kind of learning, specifically that of learning by observing prior to placing the newly developed skills into practice and this is all while relying on previously completed research as a form of reference. Although this type of internship may seem somewhat overwhelming, the main incentive behind designing the counseling internship in this way is to allow interns an opportunity to work independently without supervision, and gain a feel for what their professional lives as counselors will entail. Aside from simply enhancing the requisite experience and knowledge base that's required for working as a counselor, an internship also allows interns the opportunity to work towards the required license for working as a counselor. These counseling interns usually form awareness, along with knowledge and skills in the area that relates to professional psychology. For instance, one of these skill types include clinical skills and what the clinical aspect of counseling relates to is the initial assessment, along with referral and report writing (Counseling and Psychological Services).
A Valuable Education
One of the main aspects of the counseling internship is the fact that there's a strong mentoring presence throughout the course of the internship. Although the counseling internship is mainly geared towards giving internees opportunities to work independently, there's also an emphasis on the need for those going through a counseling internship to work along with professional psychologists, and it's advantageous for the internee if these professionals worked in a variety of fields, including mental health counseling, social work, marriage and family therapy, and even psychiatrists. These interns, for the sake of their education and developed skills, are encouraged to interact with these professionals, mainly as a way to gain insight into their chosen field. The interns are expected to learn by shadowing these professionals, while also participating in events like staff meeting, project collaborations, and less formal consultation. Along with receiving a sense of the anticipated responsibilities that come with a career in counseling, those going through the internship will also have the ability to practice healthy communication, self-care, all while remaining an active member in the professional organization (Counseling and Psychological Services).  Part of the importance of this type of internship and one that the intern will hopefully take away and be able to use in their counseling career is the ability to use their self in the process, essentially enhancing their sense of self.  With this type of skill that's learned during the internship, the individual will hopefully become more aware of both their thoughts and feelings, especially when working with a client, and in this way the counselor will have a better chance of empathizing with the client, essentially understanding what they're going through and how they're feeling (Psychology Internship Programs).
<!- mfunc search_btn -> <!- /mfunc search_btn ->