Cultural Psychology Careers
<!- mfunc search_box_body ->
<!- /mfunc search_box_body ->
<!- mfunc feat_school ->
Featured Programs:
Sponsored School(s)
<!- /mfunc feat_school ->
What is a Cultural Psychologist?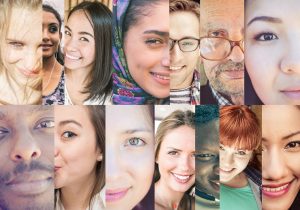 The increasing awareness of cultural diversity in the world has given rise to an interdisciplinary field of psychology called cultural psychology. The main tenet of this field is that human behavior and culture are interwoven; meaning that people are shaped by culture and culture therefore, shapes people. Cultural psychologists study how cultural practices, institutions, and meanings influence individuals and societies. But this field is more than simply examining traditions or language; it is also the exploration of what drives human behavior – the attitudes, ideas, and actions of different cultures.
Job Duties of a Cultural Psychologist
Although more cultural psychologists conduct research, they also work in academia or help form public policy, such as determining the root cause of poverty in a particular area of the world. Likewise, cultural psychologists are interested in a great many topics, including the socio-cultural basis for human behavior, the primary elements that drive the moral and ethical attitudes of various cultures, societal decision-making, and ethnopolitical conflict.
Sponsored Psychology Degree
<!- mfunc feat_school ->
Featured Programs:
Sponsored School(s)
<!- /mfunc feat_school ->
Working Conditions and Environment of a Cultural Psychologist
Cultural psychologists work in a wide variety of settings. For instance, with the rise in immigrant populations throughout all societies, the demand for cultural psychologists in the field of counseling has gained attention. The need for individuals, who can counsel people of all cultures and understand the challenges they may face, cannot be overstated. Counseling psychologists who specialize in cultural psychology work in mental health clinics, hospitals, various community agencies, and private practice.
Many cultural psychologists work in research at a college or university, or in a research facility. In this way, cultural psychologists have the unique opportunity to make significant contributions to people from all cultures. In these settings, they conduct research, frame experiments, recruit individuals from different cultural backgrounds, test hypotheses, and interpret their data to discover ways in which diverse cultures influence human behavior.
Cultural psychologists might also work in academia. Over the past decade, many college and university psychology departments have introduced courses and specializations in the field of cultural psychology, and many professionals are opting to teach at the undergraduate and graduate level. Likewise, many cultural psychologists working in academia are combining their teaching responsibilities with publishing papers and research on this subject.
<!- mfunc search_btn -> <!- /mfunc search_btn ->
Many cultural psychologists have also made worthwhile contributions in the area of public policy. For example, they may bring public awareness to underrepresented populations within the US, or they may work at the local, state, or national level with other government officials to help iron out immigration problems and set new policy for public education programs.
Just a few of the most common areas for employment, include:
Schools, including universities and colleges
Private practice
Government agencies
Research firms
Human resource departments
Facilities that offer counseling services
Healthcare facilities and hospitals
Consulting firms
Mental health facilities
How to Become a Cultural Psychologist
Education
Although a cultural psychologist who has earned a bachelor's degree can obtain entry-level work in the field of psychology, most will go on to earn a master's or a doctoral degree in psychology, with a specialization in cultural psychology, or a related specialty, such as social psychology. Undergraduate studies can be quite diverse, and usually include coursework in social psychology, basic research methods, statistics, and abnormal psychology.
Graduate programs in cultural psychology are increasing in popularity. However, in some institutions, students may need to pursue a doctorate in order to get specialized training in cultural psychology. That said, many cultural psychologists can find work in counseling, or in clinical psychology after the completion of a master's degree in this field depending on the employer or working environment.
Some students may also wish to earn a degree with a co-concentration in cultural psychology, and clinical or applied social psychology. Students wishing to broaden their career options can also choose to double major; for instance in counseling and cultural psychology. Overall, the greatest number of job opportunities for all psychology students is at the doctoral level. At this level, a program in cultural psychology will typically include additional coursework in research, social change, personality psychology, organizational psychology, counseling, and sociology.
Internships and Volunteering
Internships and volunteering are extremely important at all levels of education. In fact, in order to enter most master's or doctoral programs, students must show they have interned or volunteered in a closely-related area to cultural psychology. Internships may be in a mental health facility, a museum, the tourist industry, or for a local civic organization (such as a chamber of commerce) where students can learn how to use cultural psychological methodology to explore diverse social groups.
Continuing Education
In most states, continuing education (CE) courses are required to renew licensure. CE also offers professional development opportunities, as well as helps professionals stay up-to-date with trends and advances in the field of cultural psychology. A few sources for continued education credits include:
Membership in societies and subscribing to industry journals
Seminars, courses and workshops sponsored by the American Psychological Association (APA)
Workshops and seminars offered by state-approved educational institutions
Licensing
Licensure is required for all cultural psychologists who choose to work in a clinical setting or in counseling. The requirements for obtaining licensure vary from one state to the next, but commonly require individuals to have a doctoral degree from an accredited college or university, pass a written exam, accrue a specific number of hours of supervised clinical experience. However, cultural psychologists who work in public policy, research, or education may be exempt from licensure requirements.
In short:
In order to maintain licensure, complete CE courses as specified by each state.
Salary and Wage Estimates for Cultural Psychologists
Although the field of cultural psychology is expanding and growing, it is still a relatively new field with no specific salary information listed by the Bureau of Labor Statistics (BLS).
However, cultural psychologists likely fall under the BLS category of "psychologists, all other" who, as of May 2019, earned an average salary of $98,230.
Average salaries for psychologists in settings where cultural psychologists likely work include:
Educational support services: $103,690
State government: $104,280
Federal government: $94,670
Colleges, universities, and professional schools: $85,000
Job Outlook for Cultural Psychologists
Cultural psychologists work in a variety of settings. For this reason, the job outlook can fluctuate greatly. However, as the growth rate of 19-percent expected by the BLS is the average rate of growth, and the field of cultural psychology is thriving, it is safe to say that individuals in this field can expect much stronger job growth, depending on education, sector, and geographic location.
For example, because cultural psychologists are concerned with cultural diversity, they may choose to use their knowledge and expertise in the field of industrial-organizational psychology. The BLS expects this sector to grow at 53-percent through 2022. Likewise, individuals who choose to counsel people in a clinical setting can expect job growth of 19-percent and see wages for the top 10-percent at nearly $117,000 per year. Those who wish to open a private practice or work in a mental health care facility can expect to see an average of 11-percent job growth.
In general, psychologists with a bachelor's or master's degree can expect a more competitive job market, while psychologists with doctorates can expect greater pay and lower unemployment rates.
<!- mfunc search_btn -> <!- /mfunc search_btn ->
Related Careers
Social Psychologists: In general, social psychologists study how all individuals' influence, recognize, observe, and relate to others.
Cross-Cultural Psychologists: Much like cultural psychology, cross-cultural psychologist study human behavior and mental processes under diverse cultural conditions. Vanguard University explains the differences this way: "cross-cultural psychology typically compares two or more cultures on a number of variables to discover similarities and differences in psychological functioning, while cultural psychology aims to understand how the human mind and culture define and constitute each other within sociocultural contexts."
Counseling: Typically, counselors provide a variety of counseling, rehabilitation, and support services and work in diverse community settings with people across all walks of life. Depending on an individual's chosen specialty, duties will vary depending on setting.
Sociology:  Sociologists study group behavior and human societies, with an emphasis on the processes of social influence and the structures of societies.
Sociocultural Anthropology: This field combines social anthropology and cultural anthropology, and often also includes linguistic anthropology, and studies the differences, as well as the similarities between and within human populations.
Additional Resources and Further Reading