Psychology Degrees, Schools, and Careers in Kansas
<!- mfunc search_box_body ->
<!- /mfunc search_box_body ->
<!- mfunc feat_school ->
Featured Programs:
Sponsored School(s)
<!- /mfunc feat_school ->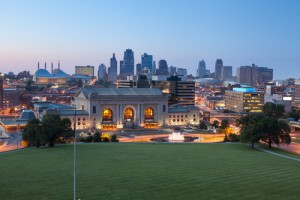 Kansas is probably considered one of the least populous Midwestern states, which is why it might be surprising to know that the Jayhawk State has a plethora of postsecondary education options compared to its immediate neighbors. It starts with the public education system in Kansas which contains one of the most extensive community college systems in the entire country. In total, there are roughly 40 public institutions (seven universities and 33 community colleges) in Kansas and many of them offer a variety of psychology degree and education options. The state granted more than 20,000 undergraduate and graduate degrees in 2014 which is an increase over the past five years, which means that it is probably safe to assume that the state granted more than the 744 bachelor's degrees in psychology and another 164 master's degrees in psychology that the state conferred in 2011.
The  good news is that universities and colleges in Kansas offer psychology degrees of all shapes and sizes, no matter what type of career or psychology-related specialty you are interested in. And with more than 60 schools to research, the task of finding the right psychology program for you can be a bit daunting, which is why we recommend that interested students have a decent idea of what type of degree they wish to pursue and what type of psychology career path they wish to follow because unlike other degrees, the type of psychology degree you earn will have a direct impact on the number of career doors that open for you. One look at the psychology licensure requirements in Kansas proves that the state takes great care in ensuring only the most qualified candidates are actually able to diagnose, treat, and help with the issues that other people encounter. In order to call oneself a licensed psychologist in Kansas, students will definitely need to get a doctoral or professional degree in the field and complete extensive on-the-job training that is supervised by a licensed psychologist.
This is why bachelor's degrees in psychology, while popular, are not always the best choice for students looking to eventually become psychologists. In fact, as of 2008, the American Psychological Association reported that only five percent of recipients of a bachelor's degree in psychology were actually employed in a psychology-related field. That said, a bachelor's degree in psychology will serve as a solid foundation for any graduate work in psychology you decide to do and the APA reports that an estimated 25 percent of baccalaureate recipients in psychology go on to study psychology at the graduate level with four to six percent of that 25 percent studying for a doctoral degree and 20 to 22 percent studying for a master's degree.
<!- mfunc search_btn -> <!- /mfunc search_btn ->
The list of psychology schools in Kansas is a surprisingly long one. Almost half of the 67 degree-granting institutions in the state offers a psychology degree program of some form or another and when you dig deeper, there is a wide variety of specialty programs of all levels to choose from. In an effort to help with some of the research, we wanted to highlight a few of the schools outside of major metropolitan areas, and then take a look at some of the schools in major metropolitan areas as well. The state has a Big Two, as the University of Kansas in Lawrence and Kansas State University in Manhattan offer psychology degrees of every level and have a breadth of options to choose from as well. Kansas is the only school with a nationally ranked clinical psychology degree program however. After those two schools, mid-sized universities like Fort Hays State University, Pittsburgh State University, and Emporia State University offer a selection of bachelor's and master's degrees in psychology and psychology-related areas. Then there are smaller schools like Kansas Wesleyan University, Bethel College, Washburn University and the University of Saint Mary that don't offer as much choice but do have well respected psychology degree programs. What makes Kansas really stand out is that the state has at least a half-dozen community colleges like Allen County Community College and Barton County Community College that offer associate's degrees in psychology as well.
Wichita Psychology Degrees, Schools, and Careers
Topeka may be the capital of the state of Kansas but Wichita is the largest city in the state by a multiple of two when it comes to population. The amount of people living in it plus Wichita's relative central location in the state also happen to make it the postsecondary education hub of the state and the city with the largest gathering of professional psychologists in Kansas. The largest university in the city is Wichita State University, which is one of three schools in the state with doctoral psychology degree programs and it offers plenty of other psychology degree programs as well. The other two schools in Wichita are Friends University and Newman University, both of which offer more than one bachelor's degree program in psychology. There are also nearby community colleges like Hutchinson Community College and Butler Community College that offer basic psychology coursework for someone interested in getting their feet wet in the subject.
Despite being the largest city in the state, the Wichita metropolitan area pales in comparison to the Kansas City metropolitan area, which sits on the border of Missouri and has close to a million people in and around the city. But Wichita's professional psychology community is still strong in numbers and influence as the U.S. Bureau of Labor Statistics reported the Wichita metropolitan area was home to at least 200 professional psychologists in May of 2022 and those psychologists earned an annual median salary between $65,710 and $66,720 depending on specialty.
Online Psychology Schools & Degrees in Kansas
Out of the 33 colleges and universities in Kansas that offer psychology degree programs, a whopping seven offer fully online psychology degree programs, which is actually quite a bit when you consider just how nascent fully online psychology degrees really are. There are no state-specific schools that offer fully online doctoral degrees in Kansas, but Kansas State offers an online master's degree in psychology, and Fort Hays State, Emporia State, and Ottawa University all offer online master's degrees in psychology-related subjects. Then there is also Barclay College, which offers an online bachelor's degree in psychology, and Highland Community College and Coffeyville Community College, both of which offer associate's degrees in psychology.
There are also a bunch of national psychology education providers that students looking for more variety and options can consider. There are schools like Post University, Baker College Online, and University of Texas-Permian Basin offering multiple bachelor's degrees in a variety of different sub-fields of psychology, and also schools like Walden University, Capella University, and Grand Canyon University that offer fully online doctoral degrees in psychology.
Career Opportunities for Psychologists in Kansas
Kansas may not seem like a state that is housing a large, active professional psychology community, but the BLS reports that in May of 2022, the state about 1,100 professional psychologists employed across the state and those psychologists were earning an annual median wage of between $69,720 and $97,400 depending on the specialty of the psychologist. Kansas is not necessarily a cheap state to live in, but that is a comfortable salary range that should allow anyone to earn an honest living and not have to live paycheck-to-paycheck.
But there is more good news for aspiring psychologists in Kansas as O*NET reports that employment of clinical, counseling, and school psychologists is expected to rise 7% from 2020 to 2030 which will be equivalent to about 60 new jobs. The center also estimates that there will be 70 job openings every year over that same time period.
2022 US Bureau of Labor Statistics and O*NET (a website sponsored by the US Department of Labor) job market trends and salary figures for clinical and counseling psychologists, school psychologists, and psychologists (all other) are based on national data, not school-specific information. Conditions in your area may vary. Data accessed August 2023.
<!- mfunc search_btn -> <!- /mfunc search_btn ->
Psychologist Salary in Kansas
| Location | 10% | 25% | Median | 75% | 90% |
| --- | --- | --- | --- | --- | --- |
| United States | $44,500 | $76,730 | $105,780 | $119,460 | $133,470 |
| Kansas | $74,310 | $92,150 | $104,840 | $118,610 | $120,730 |
Table data taken from 2020 BLS (http://www.bls.gov/oes/current/oes193039.htm)
Featured Kansas Schools with Psychology Degree Programs
<!- mfunc feat_school ->
Featured Programs:
Sponsored School(s)
<!- /mfunc feat_school ->