Psychology Degrees, Schools, and Careers in Montana
<!- mfunc search_box_body ->
<!- /mfunc search_box_body ->
<!- mfunc feat_school ->
Featured Programs:
Sponsored School(s)
<!- /mfunc feat_school ->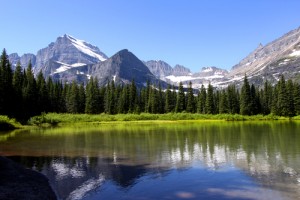 Montana is one of the least populous states in the country and as result; their post-secondary education system and offerings are considerably smaller than most states. In fact, according to the most recent report from Montana Commission on Higher Education, there were less than 36,000 students enrolled in the Montana University System (MUS) for the Spring of 2015. That enrollment number is actually lower than the enrollment number of most flagship state universities around the country but it shouldn't be a surprising number either. The last time the National Center for Education Statistics counted the number of degree-granting institutions in Montana was in 2009-10 and the organization concluded the state had just 23 degree-granting institutions within its borders and a staggering 16 are part of MUS. It's true that options are limited for students interested in attending college in Montana, but that doesn't mean students can't earn an quality education in a variety of subjects, including psychology.  Montana trails most of country when it comes to granting degrees as well. In the most recent data, from 2012-13, the state granted less than 8,000 bachelor's and master's degrees and it granted less than 400 doctoral degrees as well. Those numbers obviously grow much smaller when the focused is narrowed to include only degrees in psychology.
But despite those paltry numbers, Montana colleges and universities do offer students an opportunity to pursue a degree of any level in a number of different psychological specialties. The psychology profession, unlike many other professions, has very strict and rigid barriers to entry designed to make sure that anyone who earns their psychology licensure in MT is well-qualified and competent when it comes to caring for the well-being of others. In fact, in order to even apply for licensure as a psychologist in the state of Montana, applicants must have a PhD in clinical psychology from an accredited college or university approved by the American Psychological Association (APA) or have "completed a formal graduate retraining program in clinical psychology approved by the APA", or
have a "PhD in psychology from an accredited college or university and has completed a course of study meeting minimum standards specified in the Board's rules." Considering how few PhDs are handed out by Montana universities everywhere, interested students will definitely want to make sure the school they are applying to offers the right degree programs.
<!- mfunc search_btn -> <!- /mfunc search_btn ->
A bachelor's degree in psychology can serve as an excellent foundation for graduate study or it can qualify you to become a psychologist assistant, but as of 2008, the American Psychological Association reported that only five percent of recipients of a bachelor's degree in psychology were actually employed in a psychology-related field. This is why, according to the APA, 25 percent of baccalaureate recipients in psychology go on to study psychology at the graduate level as well. It is a good idea, although not required, to have some plan as to what type of psychology degree you wish to pursue and what type of psychology career you wish to start, because that will inevitably help you with your research and your decision on which program to choose.
Montana may have just 23 colleges and universities in total, but there are education options for everyone, including everything from doctoral degrees to psychology-related coursework for people looking to an introduction to the subject. The good news is that researching offerings at 23 schools is much more manageable than researching offerings at 100 schools, but we still wanted to help so we highlighted a number of programs in the state and their degree options. Keep in mind this isn't meant to be a comprehensive list and there are other schools out there that we didn't mention that are worth looking into, so make sure to do your own research as well.
There is only school in Montana where students can go to earn a doctoral degree in psychology and that is the University of Montana, which offers a nationally renowned clinical psychology degree program with different subject specialties as well as undergraduate offerings as well. Montana State University in Bozeman and Montana State University-Billings both offer undergraduate psychology degree programs and master's degree programs in the subject as well.  Schools like Carroll College and the University of Great Falls are among the state schools that offer bachelor's degrees in psychology and then there are community colleges such as Blackfeet Community College and Fort Peck Community College that offer associate's degrees in psychology as well.
Online Psychology Schools & Degrees in Montana
State-specific online psychology schools in Montana are few and far between and if you are looking for an online graduate degree in psychology from a state-specific university or college, you should look elsewhere because Montana schools only offer online bachelor's degrees in psychology. Montana State offers an online certificate in addiction counseling, Rocky Mountain College in Billings offers an online degree in psychology education, and the University of Great Falls is the only school in Montana that offers a fully online bachelor's degree in psychology and it offers a bachelor's of science and a bachelor's of arts.
If none of those schools suit your fancy and you are still committed to earning psychology degree in Montana completely online, your best bet is to browse the national online psychology education providers that serve Montana students with a variety of online psychology degrees in different specialties and at different levels. There are schools like Walden University, the University of Phoenix, and Capella University that offer fully online doctoral degrees in psychology, and then there are schools like Keiser University, Kaplan University, and Grand Canyon University, which offer a myriad of online bachelor's degrees in psychology for students to choose from. That is not a comprehensive list of national online psychology education providers, so be sure to do your own research to ensure that you will find the right program for you.
Career Opportunities for Psychologists in Montana
Despite its sparse population, Montana boasts a respectable professional psychology community that is active and still growing, meaning that there are opportunities and networking and career options for aspiring professional psychologists looking for work in Montana. According to data from the U.S. Bureau of Labor Statistics (BLS), as of May 2022, the state of Montana boasted at least 460 professional psychologists and these psychologists made an annual average wage of between $70,820 and $$83,080 depending on the type of psychologist. Those salaries are enough to earn a comfortable living considering the cost of living in Montana. Additionally, there are opportunities in psychology education that might be available in Montana. According to the BLS, there were 80 post-secondary psychology teachers employed as of 2022 and they were making an annual median salary of $86,470.
The state also expects the profession to continue growing over the next few years. O*NET, a partner of the US Department of Labor, reports that employment of professional clinical and counseling psychologists would grow 10% from 2020 to 2030 which is approximately 20 new psychologists. They also predicted there would be about 20 job openings every year over the same time frame, proving that Montana does offer plenty of options for aspiring psychologists who really want to work in the industry in the state.
2022 US Bureau of Labor Statistics and O*NET (a website sponsored by the US Department of Labor) job market trends and salary figures for clinical and counseling psychologists, school psychologists, and psychologists (all other) are based on national data, not school-specific information. Conditions in your area may vary. Data accessed August 2023.
<!- mfunc search_btn -> <!- /mfunc search_btn ->
Psychologist Salary in Montana
| Location | 10% | 25% | Median | 75% | 90% |
| --- | --- | --- | --- | --- | --- |
| United States | $44,500 | $76,730 | $105,780 | $119,460 | $133,470 |
| Montana | $26,170 | $76,720 | $94,290 | $117,960 | $118,620 |
Table data taken from 2020 BLS (http://www.bls.gov/oes/current/oes193039.htm)
Featured Montana Schools with Psychology Degree Programs
<!- mfunc feat_school -><!- /mfunc feat_school ->