Psychology Degrees, Schools, and Careers in Iowa
<!- mfunc search_box_body ->
<!- /mfunc search_box_body ->
<!- mfunc feat_school ->
Featured Programs:
Sponsored School(s)
<!- /mfunc feat_school ->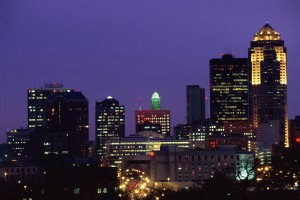 While nearby neighbors like Nebraska and South Dakota may cover more land, they don't have Iowa beat when it comes to diversity of college options. Iowa has increased its spending on higher education so much in the past five years that the state currently ranks in the top quarter of the country in terms of spending on higher education. As a result, the state's post-secondary education system is flourishing. According to Iowa's Higher Education Data Center, the state had more than 3000,000 students enrolled in a variety of institutions throughout. Iowa is also home to more than 60 degree-granting institutions, which makes up a little more than two-thirds of the national average, and half of those institutions are private, not-for profit colleges and universities. That type of diverse education should make students interested in psychology excited about their options in the Hawkeye State. Well, that and the fact that Iowa is sneakily one of the largest producers of psychology degree-holders in the country. According to the Integrated Postsecondary Education Data System, in 2009-10, which was the last year the database tracked subject-specific degrees, Iowa conferred just 58 master's degrees in psychology but they also conferred more than 2,400 bachelor's degrees in psychology, a staggering figure that ranks in the top-10 in the country.
A bachelor's degree in psychology may be the most popular in the country, but it doesn't necessarily mean that students will find a career in psychology. The reason for that is because states hold their licensed psychologists to very high standards. As people responsible for the well-being of others, states make sure their licensed psychologists are well-qualified. According to Iowa legislation, Only those with a doctoral degree in psychology and the requisite professional experience can apply for a psychology license. Learn about the psychologist licensure requirements in IA. A bachelor's degree may help students become a psychologist assistant or it could help them work in the education field, but 25 percent of bachelor's degree recipients choose to study psychology in graduate school as well.
<!- mfunc search_btn -> <!- /mfunc search_btn ->
No matter what type of degree students choose to pursue and what type of career path they want to follow, there are plenty of schools in psychology that offer a variety of degree programs that will meet their needs.  We wanted to help sift through the different options so students didn't have to, so we highlighted a number of different types of schools and psychology degree programs offered at those schools. Please keep in mind this list is not meant to be comprehensive, so students should also do their own research and check details on specific programs with the appropriate school.
The University of Iowa has a nationally ranked clinical psychology degree program and that is one of the only programs of its kind in the state. Loras College in Dubuque offers master's degrees in applied psychology as does Northwestern College and the University of Northern Iowa. Then there are schools like Upper Iowa University and Morningside College that are amongst the state-specific schools offering bachelor's degrees in psychology.
Des Moines Psychology Degrees, Schools, and Careers
Iowa's capital and largest city also happens to be an excellent place for both students to study psychology and professional psychologists to find a bustling psychology industry with alluring job opportunities. For schools, Iowa State in nearby Ames offers doctoral degrees in psychology and if you are looking for good bets for bachelor's degree programs in psychology, check out Drake University or Grand View University, both of which offer a variety of psychology specializations to choose from.
The state capital also has a sizable population of professional psychologists and the psychology community in Des Moines offers an opportunity to network with like-minded professionals and opportunities for career growth as well. According to the U.S. Bureau of Labor Statistics, as of May 2022, the Des Moines-West Des Moines metropolitan area has at least 250 professional psychologists. The city's school psychologists made an annual average wage of $68,180 while their clinical and counseling psychologist colleagues made $98,490, making Des Moines a desirable place for aspiring professional psychologists.
Online Psychology Schools & Degrees in Iowa
For those looking for an alternative form of learning, Iowa has a number of state-specific institutions that offer online psychology degree programs and coursework and there are also a sizable number of national online education providers who offer fully online psychology degrees to students in Iowa.
Ashford University in Clinton offers a bachelor's degree in psychology entirely online and Kaplan University, which has multiple campuses spread out across the state offers a bachelor's of science degree in psychology online as well. Buena Vista University in Storm Lake offers an online bachelor's degree in psychology completion program for working adults, and then a number of the Iowa state schools like Iowa State and the University of Iowa offer online psychology-related courses to its students.
If you are looking for a fully online doctoral degree, they are rare, but schools like Walden University, the Northcentral University, and Grand Canyon University offer fully online psychology doctoral programs in different subjects. Meanwhile, schools like the University of Phoenix, Keiser University, and Post University are just a few national online education providers that offer multiple online bachelor's degrees in psychology.  
Career Opportunities for Psychologists in Iowa
Just like in education options, Iowa bests its nearby neighbors to the West in terms of opportunities for professional psychologists as well. The state boasts a lively psychology community and according to the BLS, in May of 2022, there were about 1,000 professional psychologists employed across Iowa, and those psychologists earned an annual average wage of between $68,370 and $94,740 depending on the psychologist's specialty.
The profession is also expected to continue growing over the next five years as well.  O*NET, a partner of the US Department of Labor, estimated that employment of professional clinical, counseling, and school psychologists in Iowa would grow by 12% (about 130 new psychologists) between 2020 and 2030 and that the state would also see 90 new job opportunities every year over the same time period.
2022 US Bureau of Labor Statistics and O*NET (a website sponsored by the US Department of Labor) job market trends and salary figures for clinical and counseling psychologists, school psychologists, and psychologists (all other) are based on national data, not school-specific information. Conditions in your area may vary. Data accessed August 2023.
<!- mfunc search_btn -> <!- /mfunc search_btn ->
Psychologist Salary in Iowa
| Location | 10% | 25% | Median | 75% | 90% |
| --- | --- | --- | --- | --- | --- |
| United States | $44,500 | $76,730 | $105,780 | $119,460 | $133,470 |
| Iowa | $60,680 | $92,910 | $109,480 | $118,610 | $129,020 |
Table data taken from 2020 BLS (http://www.bls.gov/oes/current/oes193039.htm)
Featured Iowa Schools with Psychology Degree Programs
<!- mfunc feat_school ->
Featured Programs:
Sponsored School(s)
<!- /mfunc feat_school ->